CPC Urges Work Authorization for Asylum Seekers at the New York Immigration Coalition's Press Conference
Main Content
CPC Urges Work Authorization for Asylum Seekers at the New York Immigration Coalition's Press Conference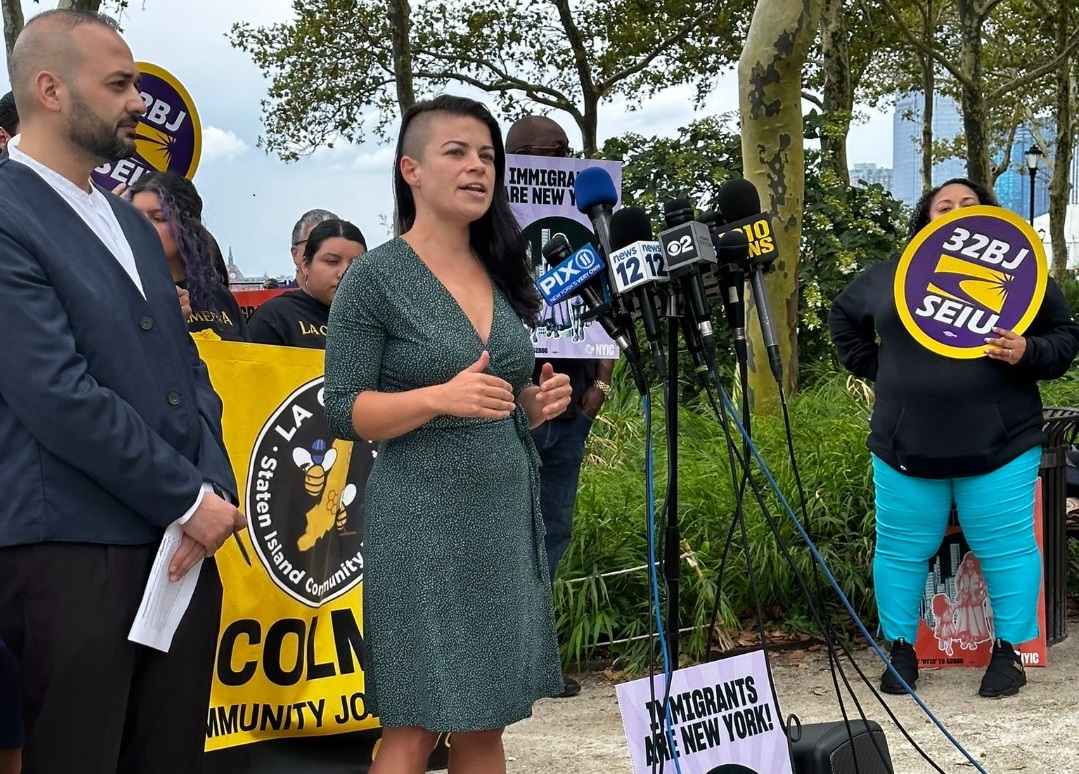 On August 24th, Carlyn Cowen, CPC's Chief Policy and Public Affairs Officer, spoke at the press conference held by the New York Immigration Coalition. She urged the federal government to expand Temporary Protected Status for migrants inclusive of asylum seekers who have recently arrived, allowing them to obtain work authorization and contribute their skills and talents to New York's workforce.
Governor Kathy Hochul also called for more support from the federal government to the State of New York as it manages the influx of asylum seekers arriving in New York. Click here for her recent letter to President Biden.
Wayne Ho, CPC's President & CEO, was quoted in the letter.
"The humanitarian crisis urgently needs additional resources and support from the federal government. Like other community based organizations, the Chinese-American Planning Council has stretched its own capacity to serve our newest neighbors, from providing childcare vouchers, afterschool programs, and adult literacy classes to sponsoring start-up job training programs like 86 the Barrier," said Wayne Ho, President and CEO of the Chinese-American Planning Council. "We must ensure that asylum seeker families can survive and thrive in New York, which will require increased collaboration between the federal, state and city government and CBOs. We join our allies in calling for increased housing, job, legal, health, and social supports for our newest New Yorkers," said Ho.