CPC BEST - Live Your Best (Financial) Life! 2020
Main Content
CPC BEST - Live Your Best (Financial) Life! 2020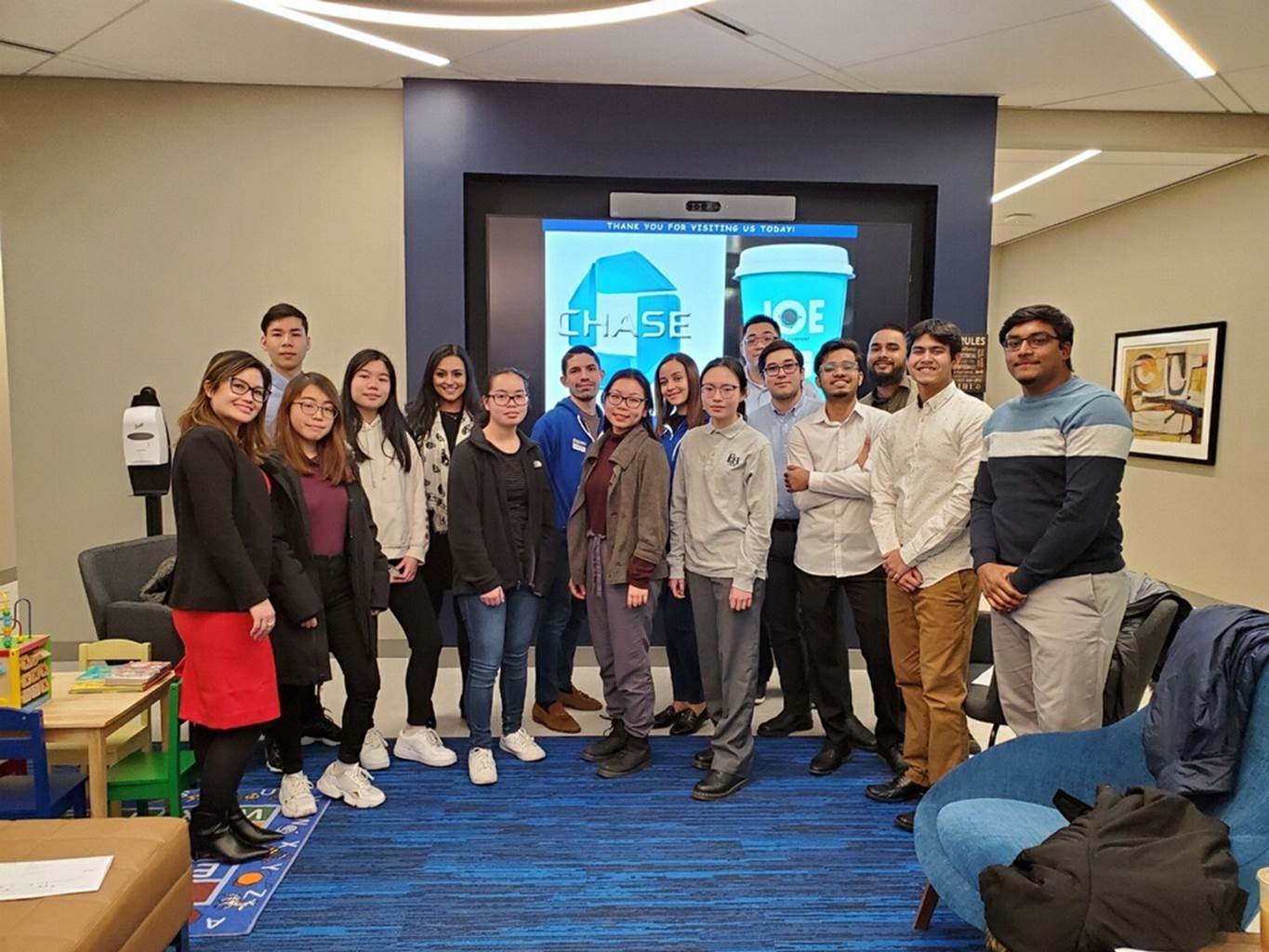 On Thursday, January 22, 2020, the Chinese-American Planning (CPC) collaborated with Eva Lee, Market Director Trainee at JPMorgan Chase (JPMC) to provide a financial literacy workshop to educate community members. "Live Your Best (Financial) Life" is part of our Business Exploration Student Tract (BEST) Mentorship Program, where professionals volunteer their time to educate our community members on the importance of saving, budgeting, and spending wisely during their college career.
CPC high school and college community members were invited to attend this event hosted by Jennifer Silverio, Branch Manager of JPMC's new Union Square West branch. Community members received a tour of the new innovative and transformative combo space that houses both JPMC and Joe's Coffee Shop. In the Joe-Chase combo, volunteers educated community members on the importance of saving and shared examples of ways college students can save. One excellent tip for college students is to buy or rent used textbooks as opposed to new and borrow from the university library!
---
Background on CPC BEST Mentorship Program
The Business Exploration Student Track (BEST) Mentorship Program was launched in collaboration with JPMorgan Chase (JPMC) and the Chinese-American Planning Council (CPC) in January 2018. The mentorship program has three components: a workshop dedicated to coaching students on resume building, mock interview and leadership skills; a Spotlight Speaker Series panel featuring guest speakers to provide career navigation; and a networking session.