CPC Open Door Senior Center Hosts a Press Conference by Senator Gillibrand On a New Federal Bill
Main Content
CPC Open Door Senior Center Hosts a Press Conference by Senator Gillibrand On a New Federal Bill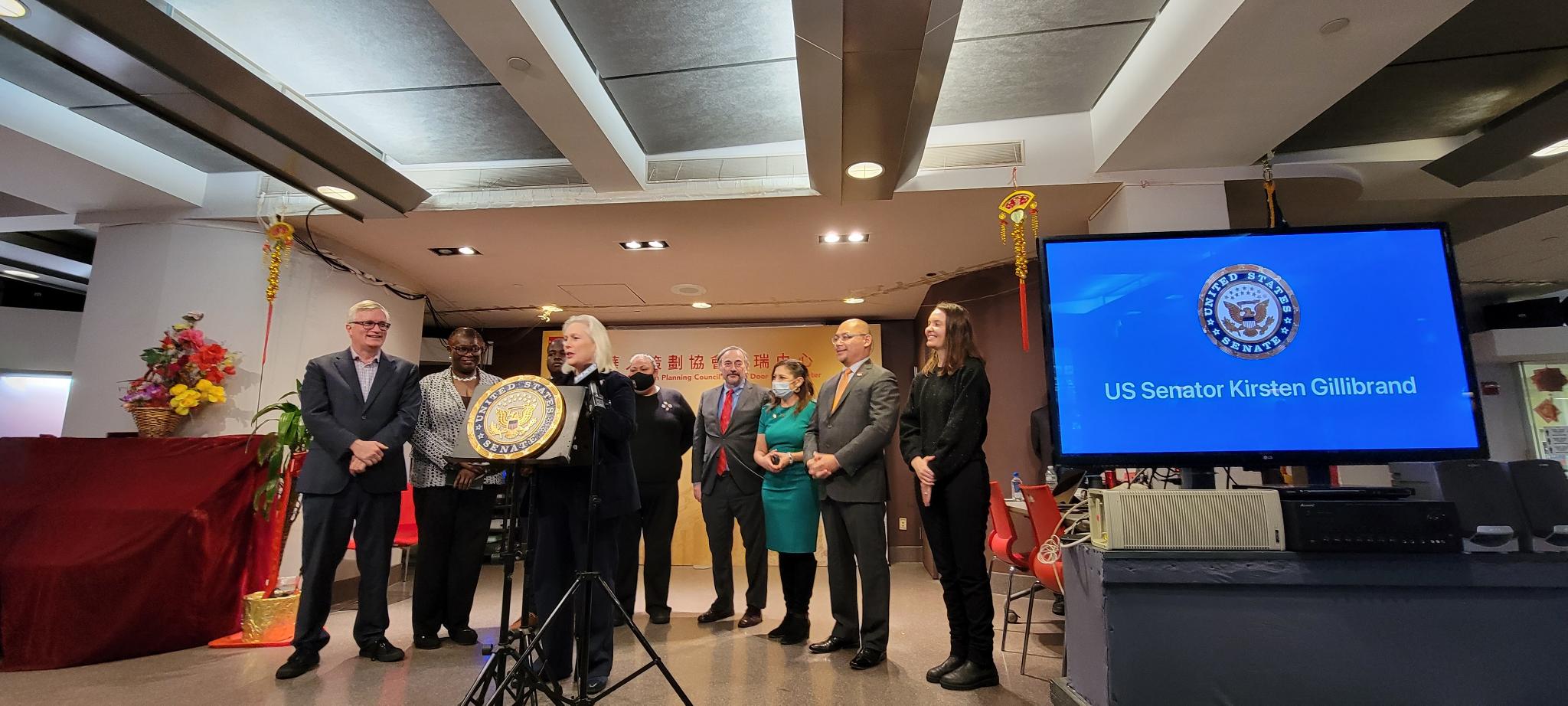 On December 16th, CPC Open Door Senior Center hosted a press conference by U.S. Senator Kirsten Gillibrand to announce federal legislation that would modernize the Supplemental Nutrition Assistance Program (SNAP) to better protect beneficiaries from having their benefits stolen through identity theft and skimming scams. It would allow families defrauded by skimming scams to reclaim their SNAP EBT (Electronic Benefits Transfer) benefits and help states in tracking SNAP skimming data to develop mechanisms to enhance security technology.
The conference was joined by CPC President and CEO Wayne Ho, Senator Brian Kavanagh, Senator Roxanne Persaud, Assemblymember Khaleel Anderson, Assemblymember Jessica González-Rojas, Assemblymember Marcela Mitaynes, Joel Berg of Hunger Free America, and Alex Macdougall of Legal Aid Society.
Skimming occurs when criminals place a "skimming" device on an ATM or POS (point of sale) device to obtain a person's PIN information and the data stored on the magnetic strip of the SNAP EBT card. This allows them to clone the EBT card and access the benefits in the SNAP beneficiary's account.
Press Coverage: The City and The New York Amsterdam News