CPC Joins Inclusive Value Ledger Campaign Proposed by AM Ron Kim and NY Senator Julia Salazar
Main Content
CPC Joins Inclusive Value Ledger Campaign Proposed by AM Ron Kim and NY Senator Julia Salazar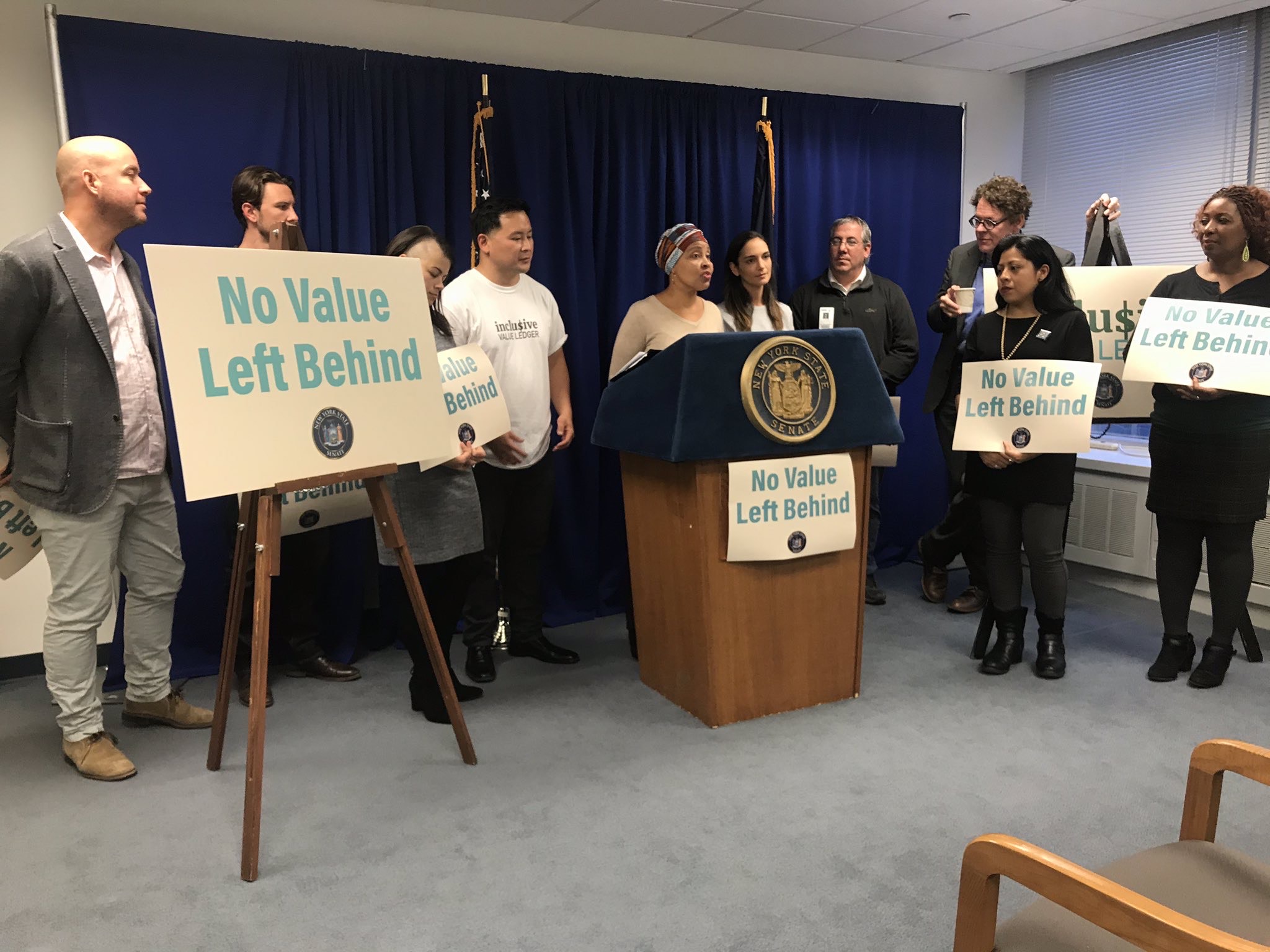 On November 13, 2019, Assembly Member Ron Kim and NY State Senator Julia Salazar were joined by CPC in addition to other advocates to announce their Inclusive Value Ledger (IVL) Campaign. The IVL Campaign proposes to set up the nation's first public payment system, and a complementary currency system designed to compensate community members engaged in work that is traditionally unpaid and undervalued, such as care work.
CPC serves low-income immigrant communities, which are statistically and historically more economically disenfranchised through high living costs and predatory lending systems, and CPC was pleased to join in on this campaign launch.
View a video of the announcement of the Inclusive Value Ledger Campaign here.