Family Child Care Providers Get CPR Certified
Main Content
Family Child Care Providers Get CPR Certified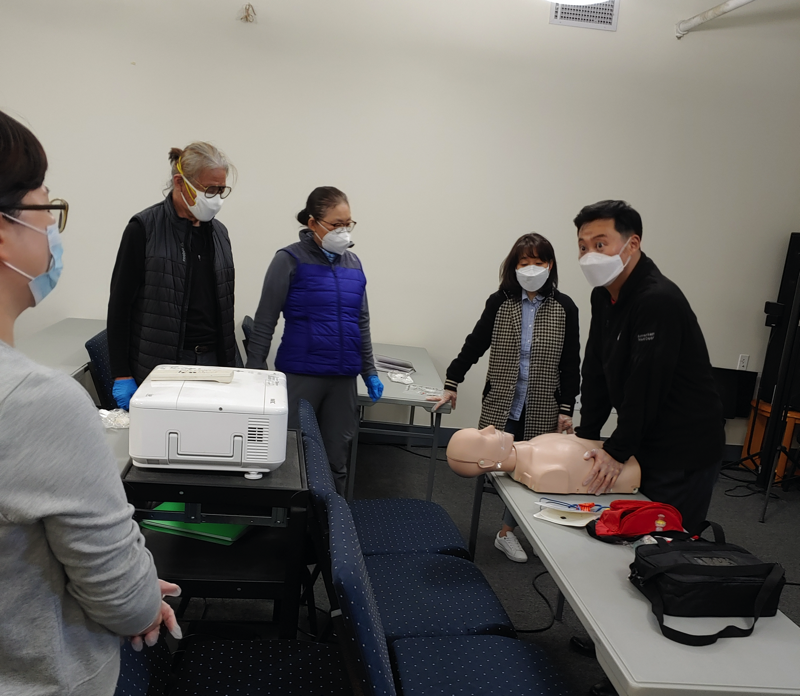 Members of CPC Family Child Care Network met in person for a CPR certification training in Queens on March 27th. The training was led by Michael Shin, a certified CPR trainer of the American Red Cross, with more than 20 child care providers.
According to New York State Child Day Care Regulations, all child care programs must have at least one caregiver, who holds a valid certification in cardiopulmonary resuscitation (CPR) and first aid, on the premises of the child care program during the program's operating hours.
Some participants of our training are child care providers who need to renew the current CPR and some are prospective providers who must obtain new certificates. Twenty-four participants have completed two training sessions held in Korean on March 13th and 27th. The child care providers were very grateful that they could have free training and especially in Korean, which is essential to their operation.
This training was supported by funding from the Korean American Community Foundation.