Return of the Victor E. Bull: CPC & University at Buffalo hosts 2nd On-site Decision day
Main Content
Return of the Victor E. Bull: CPC & University at Buffalo hosts 2nd On-site Decision day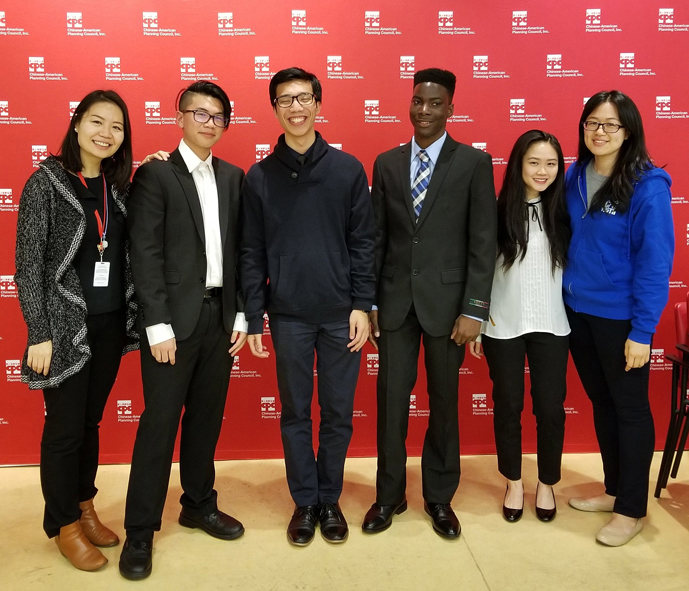 Project Gateway College Counseling Center and University at Buffalo came together for a second Instant Decision Day at the CPC Queens Community Center on Thursday, November 30th, 2017. This consecutive collaboration brought students from other boroughs on a weeknight to Flushing, Queens, for the opportunity to speak with University at Buffalo admission counselors. Of the 39 potential college seekers who attended the event, 20 of them received a conditional response while another 14 received acceptance letters. The remaining few found themselves another opportunity to revise and strengthen their applications when they submit them again.
"As a participant of CPC's UB Instant Decision Day, I got the opportunity to find out my acceptance on the spot. The process itself was easy since all I had to do was gather the required materials together, which I did so before the deadline. Furthermore, UB and CPC constantly sent emails to remind me about updates and deadlines, which was helpful. My admission officer was able to answer any questions I had pertaining to campus life. Through this event, I found out how competitive the nursing program was, but I was reassured of how desirable my application was to the Honors College as well." - Kathy L.
"Make sure that you have your Common Application finished at least two days before the event: the essay, the activities, recommendations, and fee waivers. It's best to do everything early; not only is it required for the Instant Decision Day, it greatly benefits your overall college application process. Speak to your college counselor(s) and the CPC staff if you need any assistance, they will be there to support you!" - Lily T.
"The instant decision day of UB is definitely an excited experience. At first, I thought the admission officers would ask a lot of questions, so I prepared a lot of answers before I went to the event. When I saw these admission officers, I felt nervous because I thought they were very strict, however, they were very kind. They were very patient when I asked questions. In addition to that, they didn't ask a lot of hard questions. They just asked some very simple questions like what do you want to major in college. At last, when I got my acceptance from the admission officer, he was very happy and he said he will be glad to see me in the future." - Qian Xing O.
To find out more about Project Gateway or to hear more about our services, please contact Lauren Yu or Mimi Ko at: projectgateway@cpc-nyc.org.