CPC Staff Honored at DYCD COMPASS CARES Professional Achievement Awards
Main Content
CPC Staff Honored at DYCD COMPASS CARES Professional Achievement Awards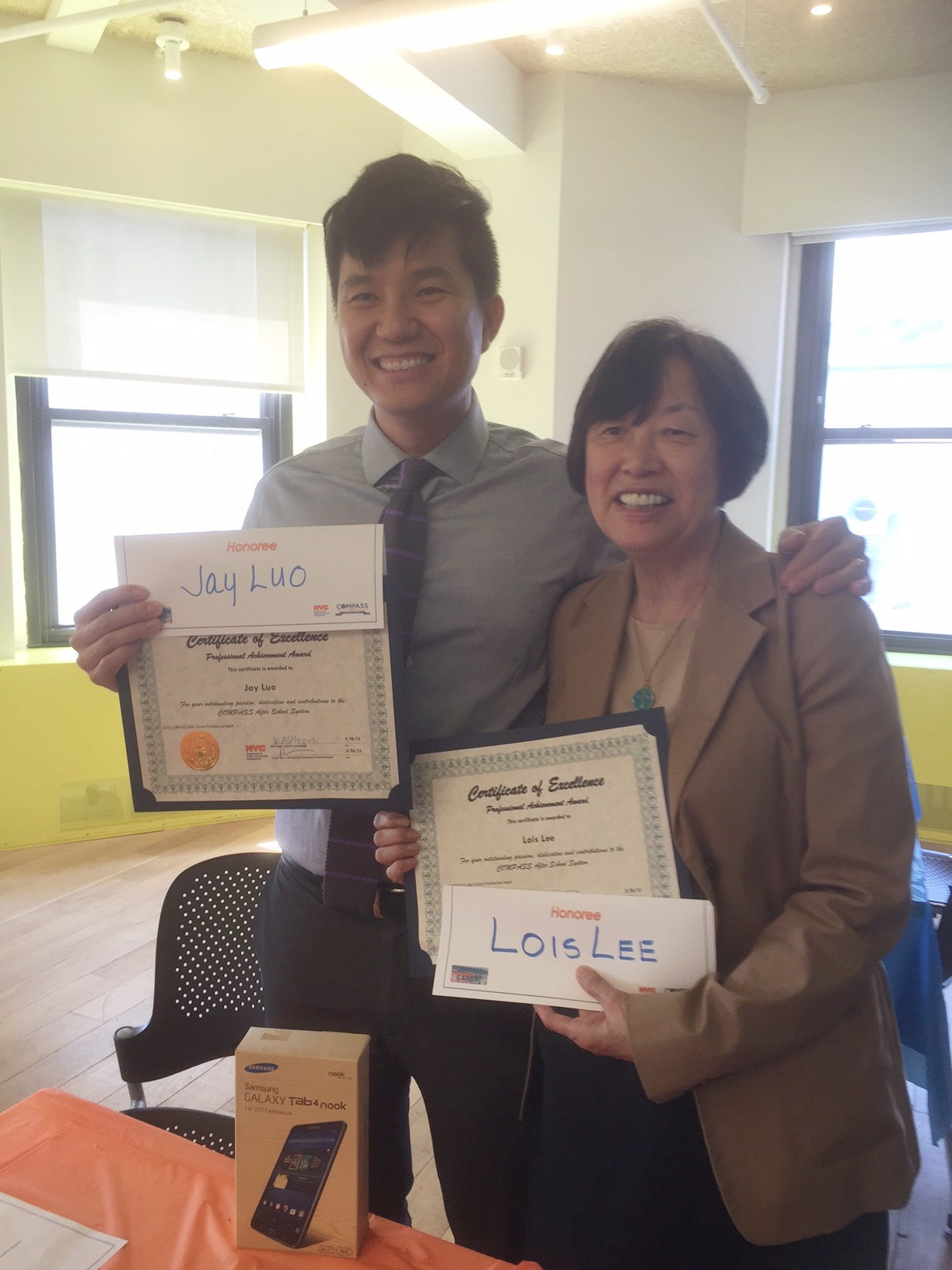 On May 26, 2016, CPC Queens School-Age Child Care Center program director Lois Lee was honored for Professional Excellence at the NYC Department of Youth & Community Development (DYCD) Comprehensive After School System of New York City (COMPASS) CARES Professional Achievement Awards. The DYCD COMPASS program started the DYCD COMPASS CARES Professional Achievement Awards to celebrate the outstanding passion, dedication and contributions to the COMPASS/SONYC (School's Out New York City) programs during the program year.
In addition to Mrs. Lee, former CPC Youth Services staff member, Jay Luo was also recognized for his contributions to the SONYC program. Mr. Luo was the program director for CPC's Neighborhood Development Area program at the High school for Dual Language and Asian Studies and has since moved on to other aspirations. He is currently the Deputy Director of SONYC at DYCD.
CPC is proud of the achievements and dedication of Lois Lee and Jay Luo.