CPC's Policy Team Conducts Census Outreach Throughout July
Main Content
CPC's Policy Team Conducts Census Outreach Throughout July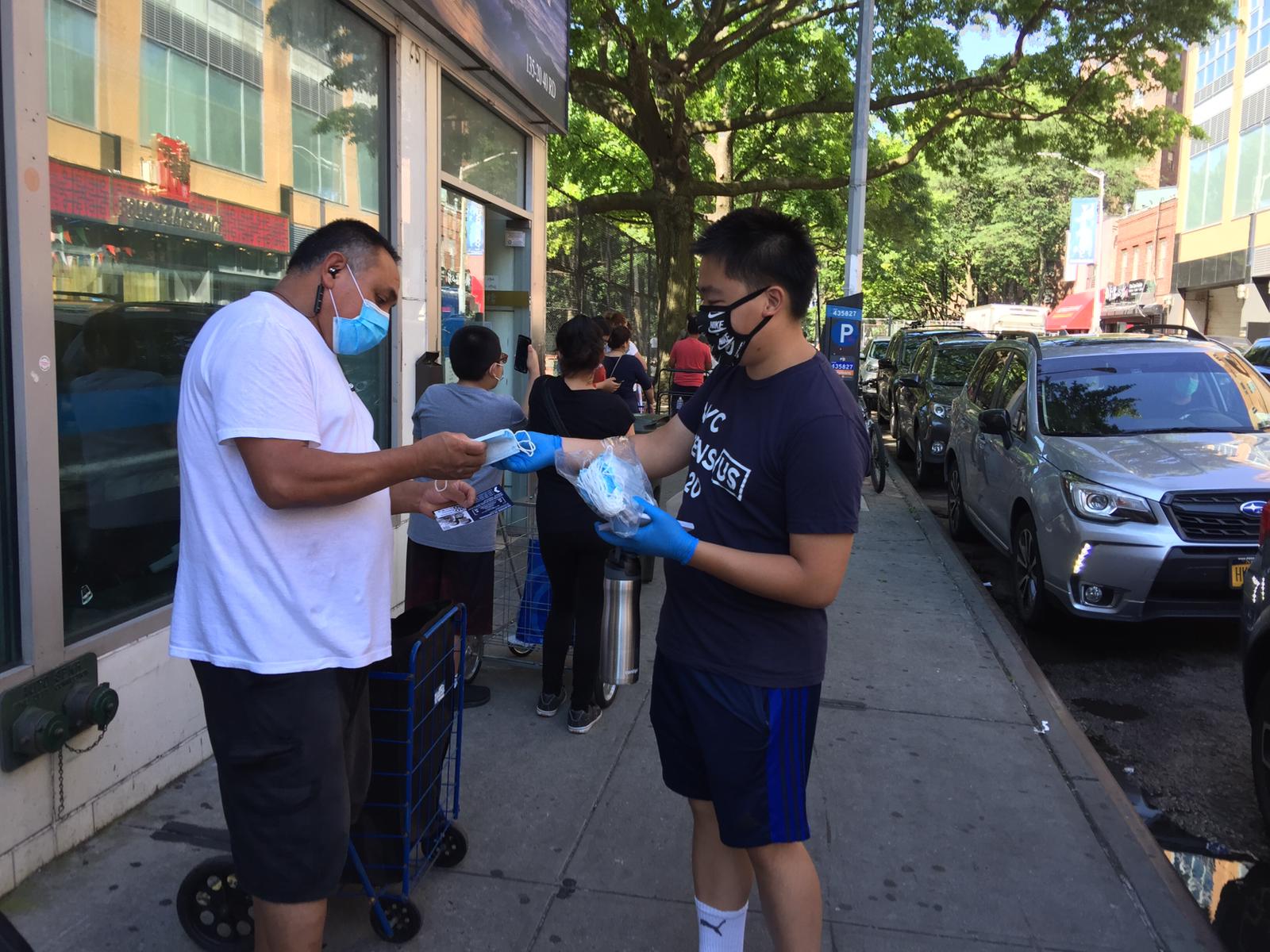 Throughout July, CPC conducted community outreach in Flushing, Queens with the MinKwon Center for Community Action to increase participation in the Census. CPC also participated in Make Brooklyn Count activities and the Census March for Racial Justice on August 2nd.
New York City has only a 54% response rate to the Census, as of July 29th, compared to the national response rate of 62%. The Empire State is ranked 38 out of 50 states in response.
About 50 CPC staff members have conducted outreach virtually and in-person. This outreach with thousands of individuals includes text-banking and phone banking services with the city and recent in-person outreach efforts near food pantries.
Get counted: Self-respond now at my2020census.gov. Already counted? Help CPC #GetOutTheCount by spreading this message to your friends and family, or on social media.
Common Questions About the Census
How does the Census effect me?
To note, 73 billion dollars is how much money we get as a state and that was determined by the 2010 census. Half is used for Medicare and Medicaid. The rest is used for roads, schools, housing vouchers, and other programs. We as a state give to the federal government approximately 35 billion dollars more than we get in return. A higher Census count would mean we can get a fair share of our taxes back into our own neighborhood and not to other states. In 2010, we had an undercount so severe that the Bloomberg administration had to sue the Census Bureau to ensure more funding for the city. It was estimated the city itself lost 7 billion dollars as a result of an undercount.
Who counts? What if I am not a citizen or I am undocumented?
Everyone who lives in the United States counts. Of course, if you are traveling from another country and have stayed less than 6 months in the U.S., then you do not need to fill out the Census. Everyone else should fill out the Census regardless of your immigration status. The Census will not ask for your social security number, credit card information, nor will it ask for your status. You only need the names, address, and birthday. Remember the Census is an accurate count of the entire population of the United States. When filling it out please do include people who live with you under the same address regardless of whether or not they are part of your family.
See CPC's resource on everything Census here.