Make a Stand Out Resume - CPC BEST Mentorship Program
Main Content
Make a Stand Out Resume - CPC BEST Mentorship Program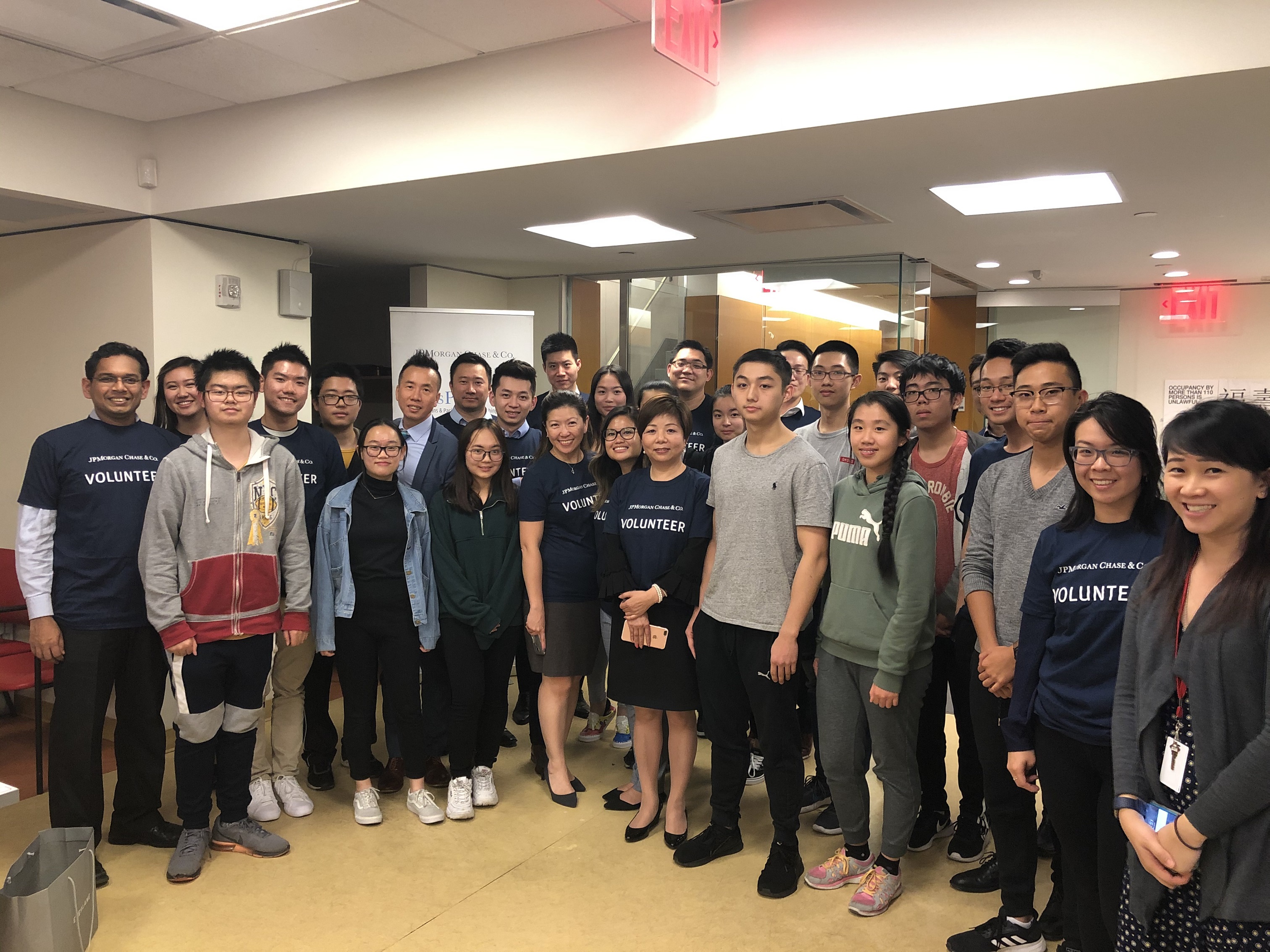 On October 24th, 2019, the Chinese-American Planning Council (CPC) Project Gateway coordinated a successful resume building workshop with Eva Lee, Market Director Trainee at JPMorgan Chase (JPMC) at CPC Queens Community Center. Sixteen high school students paired one-on-one with a JPMC volunteer to create a resume from scratch, polish their resume, learn formatting technique and gain skills on how to make a standout resume.
During this event, our community members learned insightful tips from hiring managers on the "do's and dont's". Among the volunteers, we had a diverse group of fresh hires to expert veterans to skilled hiring managers, who not only guided community members to build their resume but also provided career advice. We learned from volunteers that most individuals do not spend more than 1 minute reviewing a resume and some even as little as 15 seconds! Another takeaway that we learned is that resumes should definitely be catered to the company and industry you are applying for.
If you would like to hear more about the next BEST event, please complete the form here.
Background on CPC BEST Mentorship Program
The Business Exploration Student Track (BEST) Mentorship Program was launched in collaboration with JPMorgan Chase (JPMC) and the Chinese-American Planning Council (CPC) in January 2018. The mentorship program has three components: a workshop dedicated to coaching students on resume building, mock interview and leadership skills; a Spotlight Speaker Series panel featuring guest speakers to provide career navigation; and a networking session.