CPC Interim CEO Honored by Public Advocate
Main Content
CPC Interim CEO Honored by Public Advocate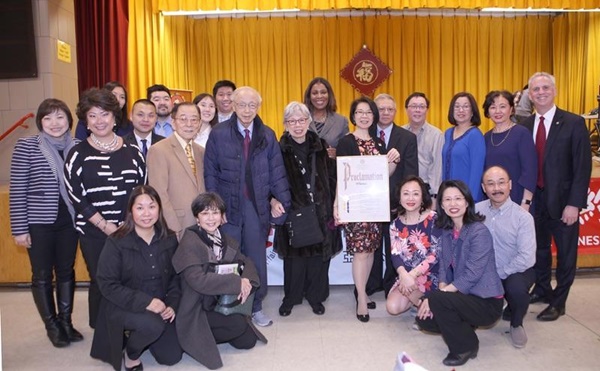 On February 27, 2017, CPC's Interim President & CEO, Janice Won, was one of the honorees at the Public Advocate Letitia James' Lunar New Year Celebration. Joined by members of the CPC Board of Directors, staff and community leaders, Janice was recognized for her dedication to the Chinese American community during her time at CPC.
"I would like to thank Janice for her dedication to our community and for her leadership of CPC during our period of transition. The needs of the Asian American community are ever changing, and CPC, as one of the largest Asian American social service organizations, continues to be on the forefront by providing quality services to the community. I would like to thank to the Public Advocate for recognizing the contributions that CPC has made in New York City and the leadership that Janice has provided to the organization," said Wayne Ho, President & CEO.
Congratulations to Janice on this well deserved recognition.