LVMH Fundamentals In Luxury Retail Expands
Main Content
LVMH Fundamentals In Luxury Retail Expands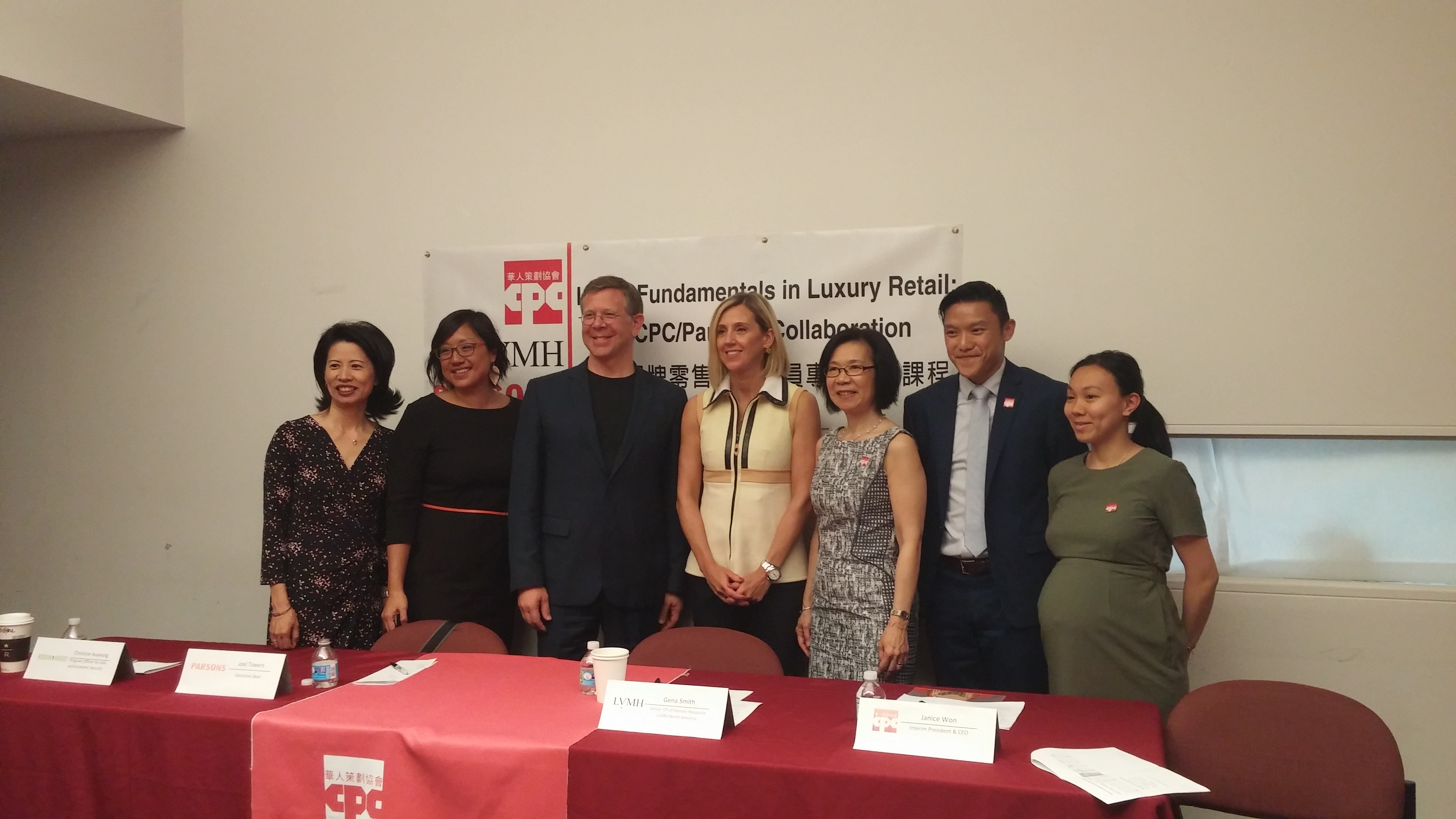 On June 2nd, the LVMH Fundamentals in Luxury Retail: A CPC/Parsons Collaboration (FILR) held a press conference to announce the program's third year training expansion to include additional communities.
The program partners, LVMH Moët Hennessy Louis Vuitton ("LVMH"), the Chinese-American Planning Council, Inc. ("CPC") and Parsons School of Design ("Parsons"), recognized that since it's 2014 pilot year there has been a growing need of additional languages to serve a diverse luxury retail clientele. They will continue FILR's eight weeks of classroom instruction, followed by a two-week paid internship at an LVMH brand store to train individuals who are currently unemployed or underemployed, to learn about luxury retail and help them gain employment in the luxury retail sector. For the 2016 year, training will expand from bilingual English and Mandarin speaking sales associates to bilingual individuals in other languages, including Korean, Portuguese, Russian and Arabic.
The program thus far has graduated over 85-percent of those enrolled and placed 82-percent of those in employment. With the strong job placement, the program will continue its next class in July of 2016. The Robin Hood Foundation, New York's largest poverty-fighting organization, has graciously provided partial funding for this program.
For more information or an opportunity to apply please stop by CPC's Workforce Development Division's information session held every Monday at 9:30AM at 165 Eldridge Street 2nd FL, New York, NY 10002 and Thursday at 10AM at 136- 18 39th Ave 8th FL Flushing, NY 11354 or contact (212) 941-0041.
For additional press coverage in Chinese click here
To learn more about FILR click here