Law Students! CPC Legal Internship Opportunities
Main Content
Law Students! CPC Legal Internship Opportunities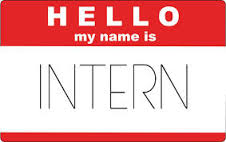 The Chinese-American Planning Council is seeking two (2) legal interns for its Legal Office. Current law students are encouraged to apply. Below is the job description.
Legal Internship Job Description
Location: 150 Elizabeth Street, NY, NY 10012
Background: The Chinese-American Planning Council, Inc. ("CPC") was founded in 1965 in response to the growing number of Asian immigrants in New York City. It has since become the largest nonprofit provider of social services for Asian Americans in the U.S., serving thousands of people daily through over 70 programs spread throughout 29 locations in Manhattan, Brooklyn, and Queens. CPC's mission is improving the quality of life of Chinese Americans in NYC by providing access to services, skills, and resources toward the goal of economic self-sufficiency and integration into the American mainstream.
Job Description: The legal intern will assist and work directly with the General Counsel to support the organization's Legal Department and provide legal and other support by drafting documents, policies and researching issues on behalf of CPC. The intern could also assist other CPC officers and outside counsel. The position may require some evening meeting. The areas of focus may include Corporate Governance, Real Estate, Regulatory, Compliance, Litigation and Government Relations. Principal duties and responsibilities may include:
Assisting in the preparation of legal documentation, including amendments to contracts, by-laws, leases and other relevant documents;
Preparing research and reports as well as written memos on various topics to be reviewed by the General Counsel;
Background factual and legal research to support sensitive contract negotiations;
Attending meetings and gaining exposure to agency-wide programs;
Preparing and maintaining corporate minute books;
Assisting in corporate governance and regulatory compliance matters;
Creating potential legal projects for CPC youth programs; and
Performing other duties upon request.
Qualifications: The legal intern must possess excellent verbal and written communication skills and exceptional research, problem solving and organizational skills and attention to detail. The legal intern must be able to handle sensitive and confidential information and be committed to learning and acquiring new knowledge and skills.
How to Apply: Interested students should submit an application form (download here), your resume, as well as a cover letter which should expand on a narrative introduction of yourself and your interests. Give us an idea what you are seeking to fulfill through this legal internship. Send to volunteer@cpc-nyc.org with "Legal Internship" in the subject line.