CPC Central Office Seeks Public Health Interns
Main Content
CPC Central Office Seeks Public Health Interns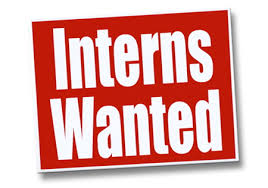 Seeking Undergraduate and Graduate Students! Should you, a friend, or any other interested student in the areas of Public Health, Social Work, and/or any other related field, such as Nutrition, be seeking an internship opportunity? Consider following through with an application for an internship opportunity with the Chinese-American Planning Council.
What to do? Please review the attached public health-related job descriptions here. And then submit an application form, and a cover letter which should expand on a narrative introduction of yourself and your interests, what you are interested to do in an internship opportunity. Send to volunteer@cpc-nyc.org with "Public Health Internship" in the subject line.
While we are specifically seeking interns interested in practical Public Health management projects, we are very open to proposals for other projects/areas as well. We are also seeking Management and Community Organizing interns. There are also volunteer positions available in the above, inclusive of Development positions.
More on CPC Internships. Our internship program comes under the wing of our Volunteer and Internship Program (VIP). Our internships are unpaid, but they can be challenging and interesting, especially for undergraduates. Our primary internship opportunities fall under description as Management and Public Health Administration categories. Proficiency in the main Chinese immigrant languages (Cantonese and Mandarin) is not required, though helpful. In some areas, Spanish is also a plus. Write to volunteer@cpc-nyc.org to get a copy of these job descriptions.