CPC Stands in Solidarity with Victims of Attack at Bay Ridge Vigil
Main Content
CPC Stands in Solidarity with Victims of Attack at Bay Ridge Vigil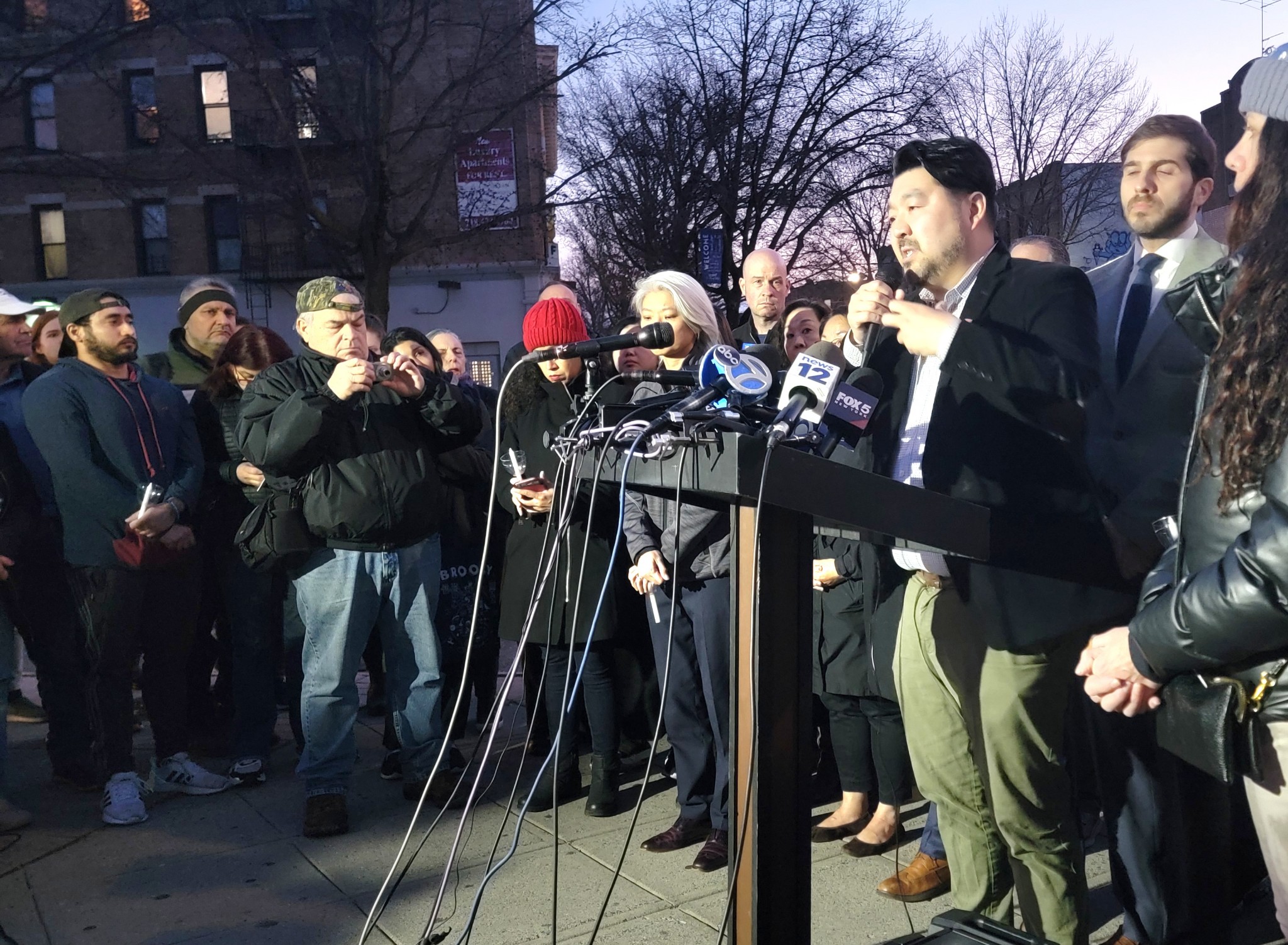 On February 20th, CPC joined a community vigil in Bay Ridge to honor the victims and those affected by a recent violent attack, in which a man with alleged mental health issues rented a U-Haul truck and deliberately drove towards pedestrians and cyclists.
The vigil was hosted by Senator Iwen Chu, State Senator Andrew Gounardes, and Councilman Justin Brannan. It provided a platform for community members to come together and heal. They were also joined by Mayor Eric Adams, Comptroller Brad Lander, and Council Member Alexa Avilés. CPC would like to thank our partners, including Arab American Association of New York, Parent Child Relationship Association, and Bay Ridge Cares for standing with us during this difficult time.
"There's a cultural impact, where we suffer in silence. Especially older Asian males. I would really advocate and call for the city to invest in more mental health services for older adults," said Steve Mei of CPC Brooklyn Community Services.
Please check out the two fundraisers below for the victims:
1. YiJie Ye: http://ow.ly/xPmf50N1fUi
2. Ever Coy: http://ow.ly/UYO650N1fUg
Press Coverage: PIX11, Sing Tao Daily