CPC Celebrates the Lunar New Year
Main Content
CPC Celebrates the Lunar New Year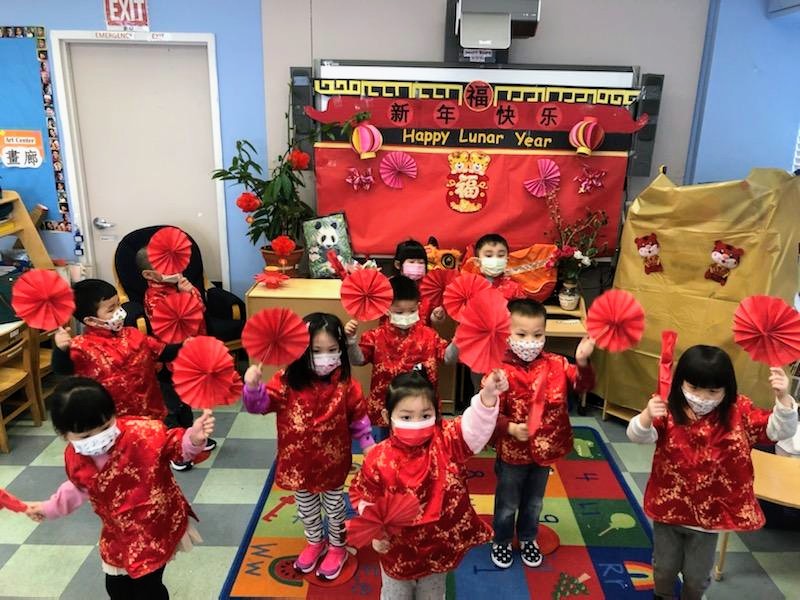 CPC celebrated the Lunar New Year throughout the month with a number of events for community members to welcome the Year of the Tiger. From Early Childhood Centers to Senior Centers, individuals were able to start the new year off with festivities that embrace the values of our community.
There was no shortage of imagination at Early Childhood Centers! At Tribeca and Garment Industry in Manhattan, and Lois C. Lee and PS20 in Queens, children created brightly colored paper tigers and dragons. Working together and collaborating on a shared vision, children created a dragon headdress to take turns performing in. At Chung Pak, children showcased their fan dancing skills in traditional clothing and their very own handmade fans. While at PS124, 5th graders were visited by lion dancers that brought a celebratory spirit to the school.
At Beacon Community Center and New Utrecht High School, youth celebrated by sharing a Lunar New Year meal together. Seated communally, both meals featured dishes that are commonly eaten for this holiday. Noodles, representative of longevity, and some leftovers to always have something extra!
Nan Shan Senior Center in Queens hosted a Lunar New Year's party complete with food and red envelopes. Brooklyn Community Center Senior Services also partook in the festivities with performances and giveaways for community members.
CPC also virtually hosted our 57th Annual Lunar New Year Benefit! We honored Mannings Pharmacy and GrowNYC for all the incredible work they do for our community. We thank everyone who joined us and made the event such a success. Special thanks to Governor Hochul, Senator Schumer, and Mayor Adams for their opening remarks.
We wish everyone a healthy, prosperous, and joyful Year of the Tiger!