Rita Kurniawan Joins CPC as Director of Housing and Real Estate
Main Content
Rita Kurniawan Joins CPC as Director of Housing and Real Estate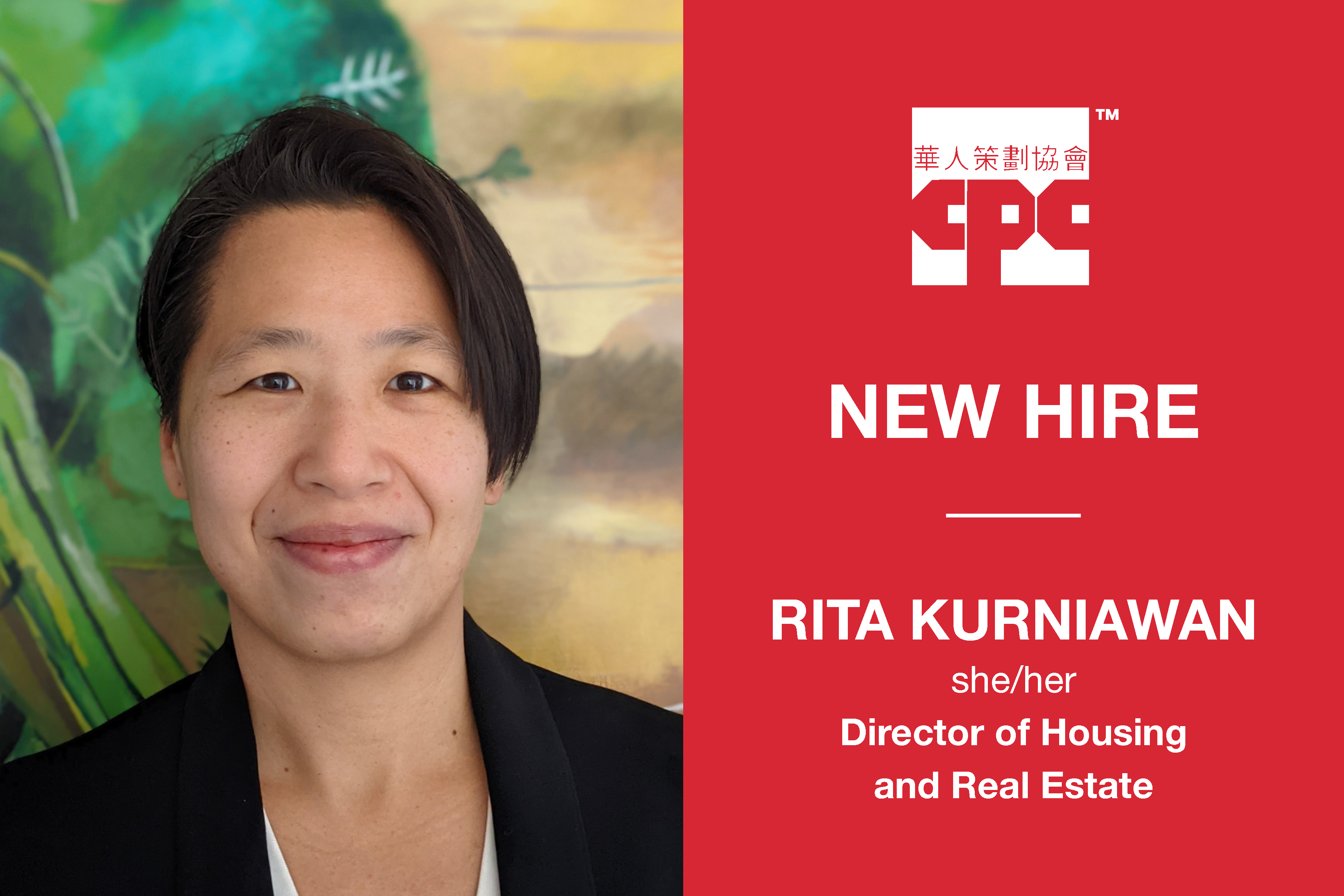 RITA KURNIAWAN JOINS CHINESE-AMERICAN PLANNING COUNCIL
AS DIRECTOR OF HOUSING AND REAL ESTATE
The Chinese-American Planning Council (CPC) is excited to announce that Rita Kurniawan has joined as Director of Housing and Real Estate. She will be responsible for overseeing CPC's affordable housing and real estate portfolio, ensuring effective strategic, operational, and fiscal management of CPC's wholly-owned subsidiaries and rental properties.
"CPC's vision and mission feel near and dear to my heart. As someone who has been supported and cared for by the community, I'm excited and honored to be part of an organization that engages, advance, and transform our communities," said Rita Kurniawan, Director of Housing and Real Estate.
With 13 years of experience in the real estate industry, Rita has worked with various properties. Most recently, Rita served as a Management Executive for a portfolio of buildings in Manhattan with AKAM Associates. Previously, Rita was a Portfolio Property Manager at FirstService Residential. Rita received her Bachelor in Computerized Accounting System from Bina Nusantara University.