EmblemHealth Names New Facility After CPC Executive Director
Main Content
EmblemHealth Names New Facility After CPC Executive Director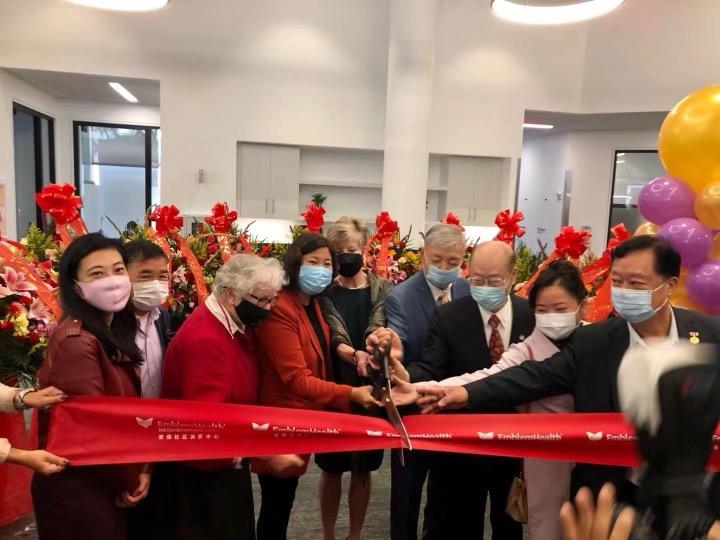 EmblemHealth named its new Flushing facility on 41-61 Kissena Blvd., Flushing, NY 11355 the "Charles P. Wang Center for Wellness." An opening ceremony was held at the wellness center on Wednesday, October 6th, attended by EmblemHealth CEO Karen Ignagni, Mr. Charles P. Wang, Congresswoman Grace Meng, and other elected officials and community leaders.
A former Executive Director of CPC, Charles P. Wang has served on the board of EmblemHealth for 30 years and has 53 years of membership.
Former CPC staff as well as current CPC board members and staff bought flowers to him during the ribbon cutting ceremony.