CPC Joins #StopAsianHate Actions with City and Community Leaders
Main Content
CPC Joins #StopAsianHate Actions with City and Community Leaders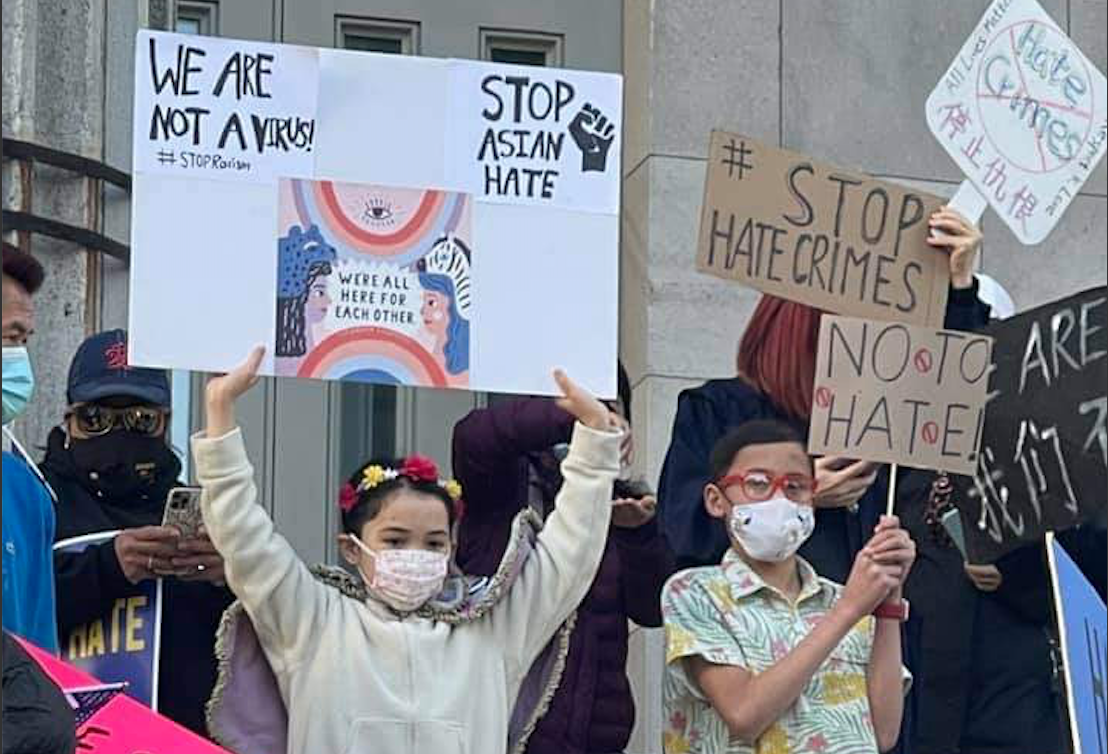 CPC joined community and city leaders the week of March 16th to condemn the rise in anti-Asian hate and violence and to mourn the loss of 8 lives during a mass shooting in Atlanta.
CPC leadership and staff attended press conferences and a vigil hosted by Asian American Federation on Friday, March 19th. President and CEO Wayne Ho spoke with Public Advocate Jumaane Williams and other leaders to denounce hate. See coverage of that press event on CBS here, from Pix11 here, and in Brooklyn Paper here.
"Unfortunately, in the last year, I have had staff who have been spat on, who have been beat up, had things thrown at them, had racial slurs told to them," said Wayne Ho.

"If we've learned anything in the last year as were marching for Black lives, the police is not only the answer. We need to have restorative justice, we don't need incarceration at this time. What we need right now are resources from the state and from the city. Asian Americans make up 15% of New York City, 10% of New York State but we get less than 1% of New York City social service contract dollars."
Also on Friday, Mitch Wu, CPC Director of Queens Community Services, spoke at the press conference organized by the Flushing Chinese Business Association with the NYPD 109th Precinct to condemn anti-Asian violence. State Senator John Liu, Council Member Peter Koo, and community leaders also spoke at the press conference. Thank you to Peter Tu for organizing this event. Wayne also joined Borough President Eric Adams on Sunday, March 21st at a press conference. See a video of the Brooklyn press conference here (starting at 36:00).
Earlier in the week, Wayne joined mayoral candidates and community leaders at a press conference hosted by Rev. Al Sharpton's National Action Network. See video of the press conference on Twitter here.
Wayne was also interviewed for a segment about the rise in anti-Asian violence and hate for UK's Channel 4 News. Watch the segment here.
CPC commits to #StopAsianHate and advocates for more resources and support for our communities, including Asian lead and Asian-serving providers. Follow our actions as they happen on Twitter and Instagram, and by subscribing to our emails here.