Career Center Holds Virtual Job Fair
Main Content
Career Center Holds Virtual Job Fair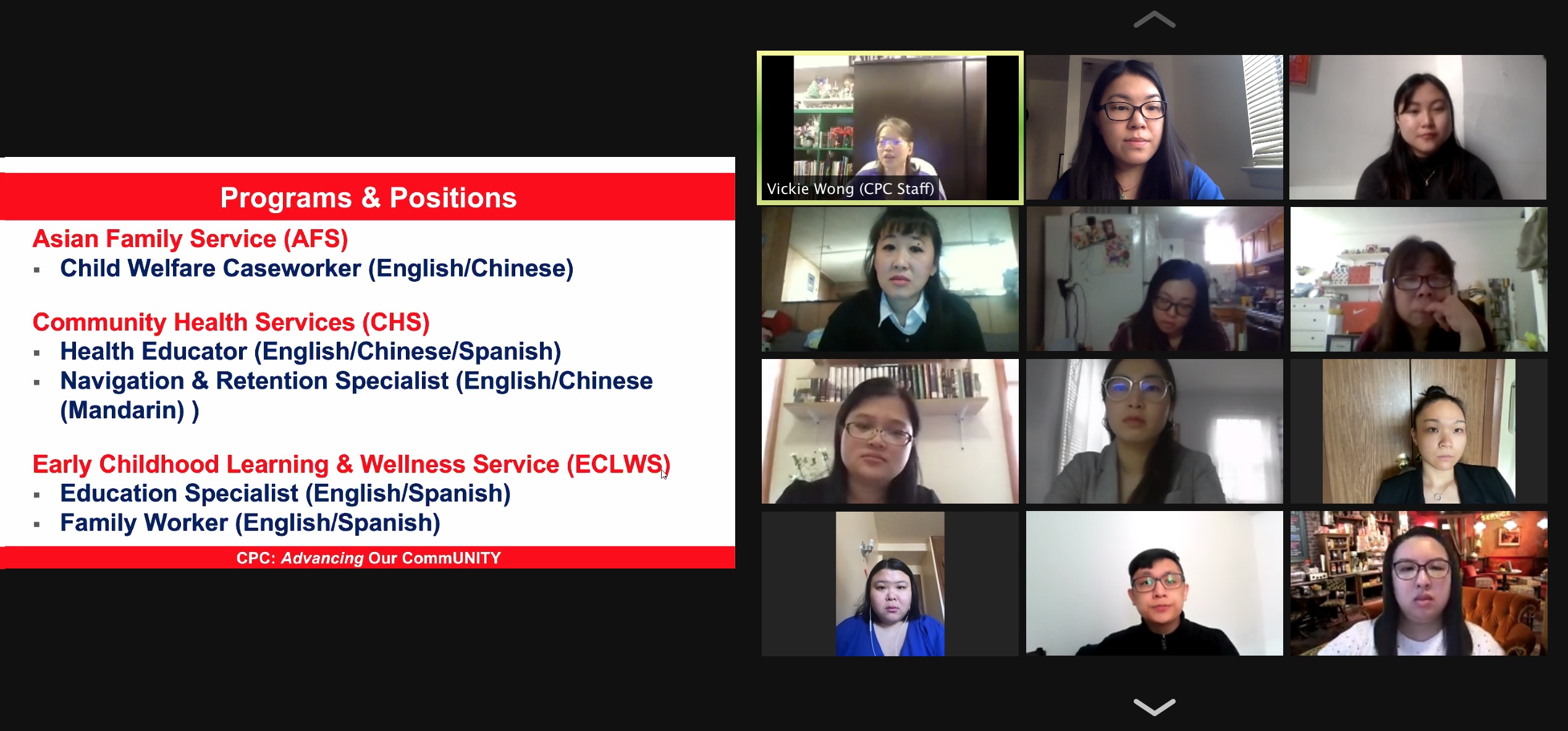 On January 20th, CPC Career Center held a virtual job fair. Hiring managers from Asian Family Services (AFS), Early Childhood Learning and Wellness Services (ECLW), and Community Health Services (CHS) were able to interview jobseekers on the spot looking to fill open positions at CPC.
CPC is still hiring! Interested jobseekers are encouraged to apply through the CPC jobs portal at https://www.cpc-nyc.org/jobs.
---
The Career Center assists community members 18+ who are looking to find a job. We are also happy to assist companies looking to fill job positions. For questions, please contact Education and Career Services at (212) 941-0041 or at ecsinfo@cpc-nyc.org.