Know Your Rights: Information on the COVID-19 Rental Relief Program
Main Content
Know Your Rights: Information on the COVID-19 Rental Relief Program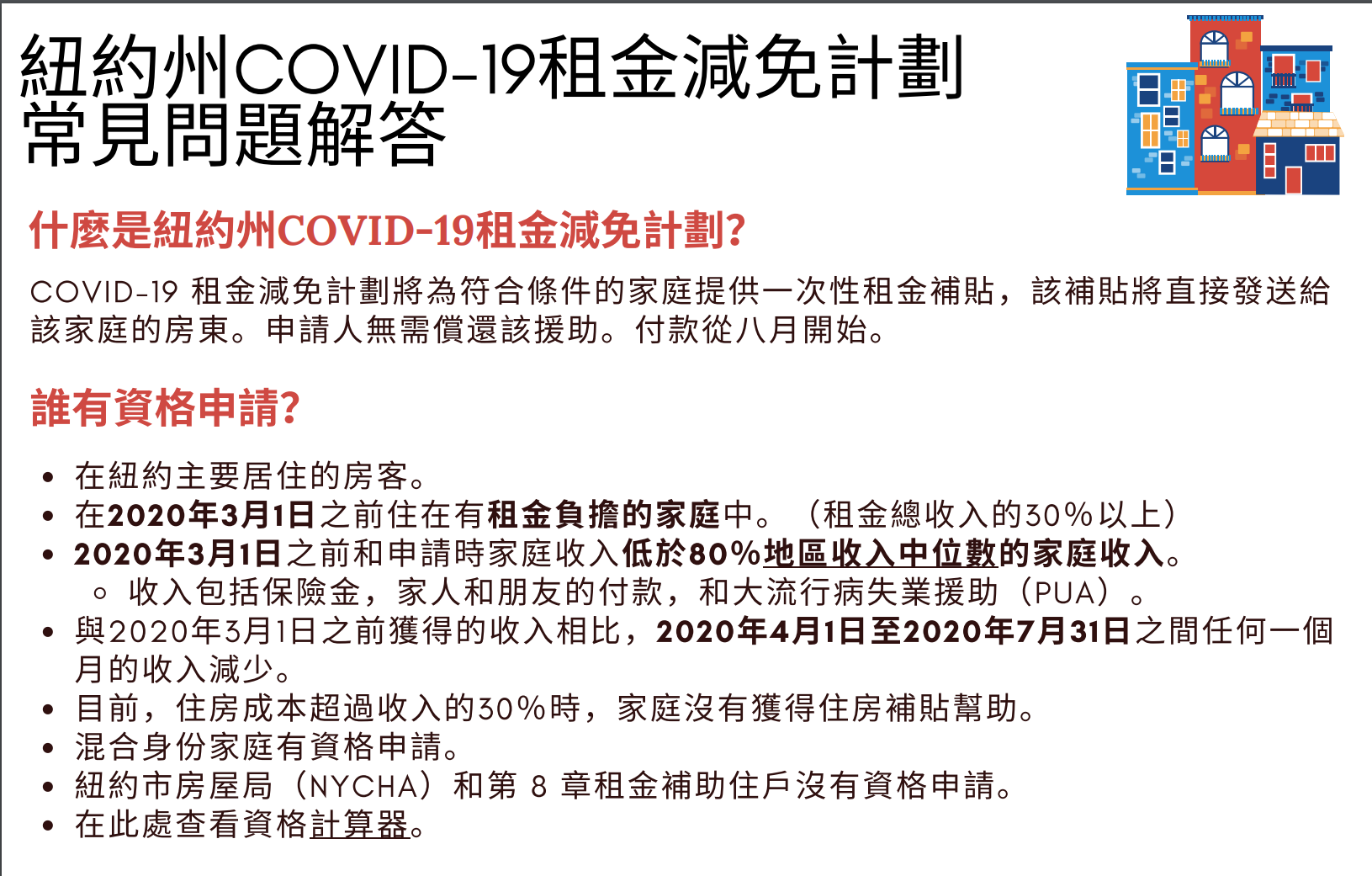 CPC is responding to our community members' most critical needs during COVID-19, providing meals for seniors, home care, and the most up-to-date information and resources in language. However, we also recognize that public policy at the City, State, and Federal level is critical to not just addressing this emergency, but in laying the groundwork for long term recovery. To that end, we have been working with elected and government partners, as well as allies, to ensure that the needs of Asian-American and communities of color, immigrant, and low-income New Yorkers- those hit hardest by COVID-19, are centered in legislative and budget decisions.
--
New York State has introduced an emergency rental relief program that will provide one-time rental assistance to New Yorkers burdened by rent during the COVID-19 crisis. The application is open until July 30th at 6 pm. CPC's policy team has created an info sheet on rental relief program and how to apply in English, Spanish, and Chinese (simplified and traditional). Please feel free to share these with any community members or allies!
In addition to this program, we call on the New York State legislature to take the next step and cancel rent for New Yorkers who have been impacted by the COVID-19 crisis. You can support bills that would provide widespread rent relief by visiting our partners at Housing Justice For All.
Download the info sheet on the Emergency Rental Assistance Program in the following languages:
English - New York State ' s COVID-19 Rent Relief Program FAQ
Spanish - Programa de ayuda para la renta duran te COVID-19 del estado de Nueva York
Chinese (Traditional) - 紐約州COVID-19租⾦減免計劃 常⾒問題解答