CPC in the News: Dispelling Fear and Myths About Coronavirus
Main Content
CPC in the News: Dispelling Fear and Myths About Coronavirus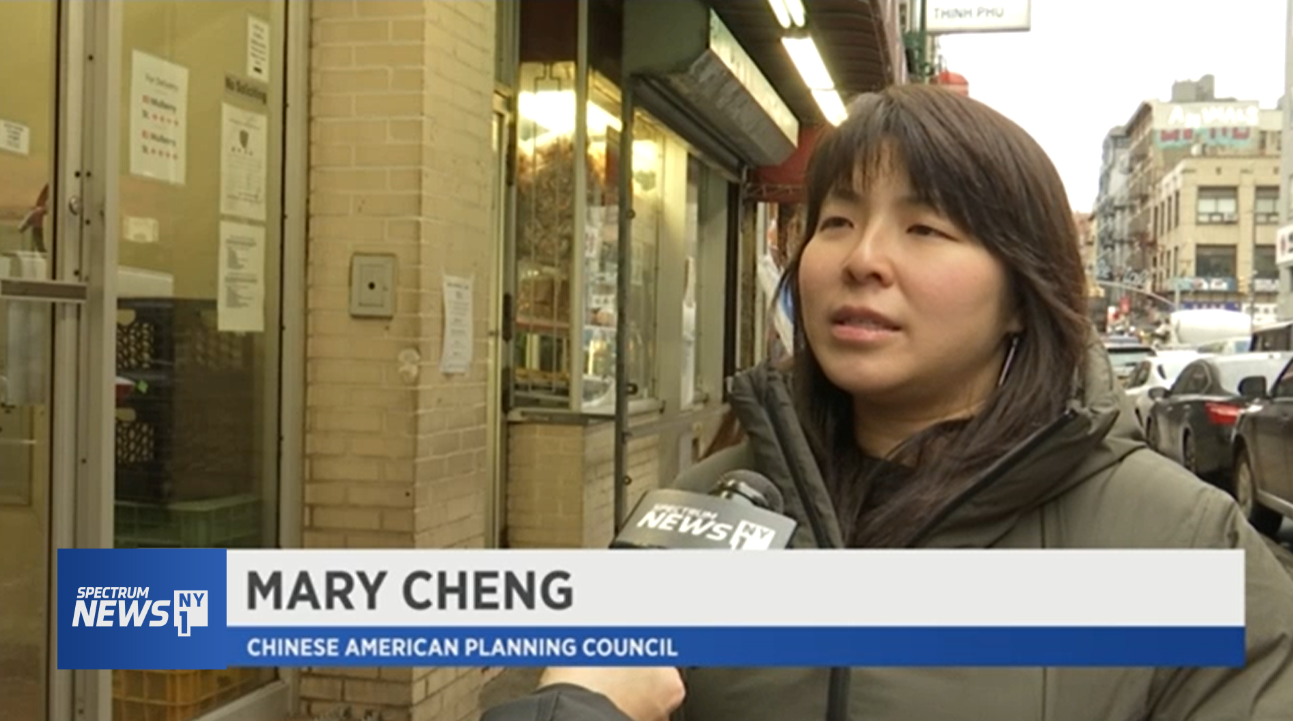 Wayne Ho, CPC President and CEO, was on NY1's In Focus with Cheryl Wills on February 9th, Mary Cheng, Director of CPC Childhood Development Services, was interviewed by NY1 on February 7th, and Steve Mei, Director of CPC Brooklyn Community Services, spoke to News12 Brooklyn on February 5th. Carlyn Cowen, CPC Chief Policy and Public Affairs Officer, was also interviewed for a story in The Lily on February 3rd. CPC Brooklyn Community Services also hosted Borough President Eric Adams for a news conference on January 29th. Wayne was also quoted in The New York Times' New York Today on January 30th.
Amid the unknowns, one message was clear: The coronavirus is a public health issue, NOT a racial, ethnic, or immigrant issue. No people have been diagnosed with this novel coronavirus in New York City. The risk to New Yorkers of contracting this novel coronavirus is low.
Please see links below for the most up-to-date information from the Centers for Disease Control (CDC) and the NYC Department of Health.
Best Practices
Prevention
Everyone should go about daily life, but take the same precautions that you would during cold and flu season:
· Get your flu shot — it's not too late.
· Cover your nose and mouth with a tissue or sleeve when sneezing or coughing — do not use your hands.
· Wash your hands often with soap and warm water.
· Stay home if you are not feeling well.

CDC has resources regarding washing hands:
https://www.cdc.gov/handwashing/campaign.html
At this time, New Yorkers:
• DO NOT need to limit travel within the city.
• DO NOT need to wear a face mask if you are healthy. Face masks are only recommended if directed by a health care provider.
• DO NOT need to change anything about where you get your food or how you prepare it.
• DO NOT need to avoid public gatherings and public transportation.
Additional Resources
CDC Novel Coronavirus Page:
https://www.cdc.gov/coronavirus/2019-ncov/index.html
NYC DOH Novel Coronavirus webpage and fact sheet attached:
https://www1.nyc.gov/site/doh/health/health-topics/coronavirus.page
CDC Travel Health Alert Notice (THAN)
https://www.cdc.gov/coronavirus/2019-ncov/travelers/communication-resources.html