CPC School-Age Programs Keep Calm and Play Chess
Main Content
CPC School-Age Programs Keep Calm and Play Chess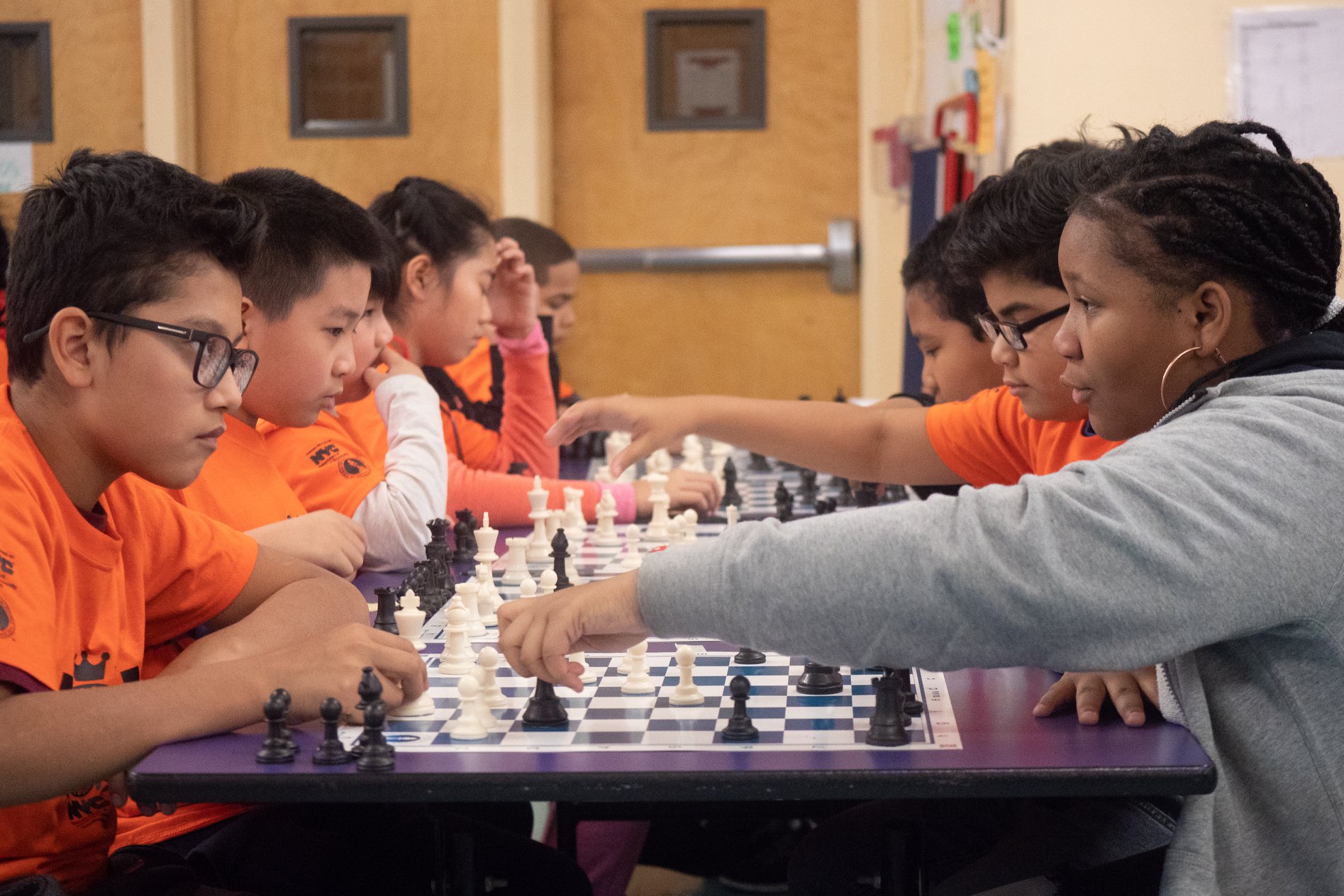 What do CPC school-age participants do on the weekends? Play chess, of course! On November 23rd, eighteen CPC kids participated in NYC Department of Youth and Community Development's (DYCD's) 6th Annual Chess Masters Tournament. More than 300 participants (K-12) from DYCD-funded programs competed in a safe environment and experience the dynamics of teamwork. Chess in the Schools (CIS) facilitated the event and brought "chess masters" to provide one-on-one training in between rounds. Top players and teams received trophies and medals. All players received goodies and brand new chess sets.

This was an exciting day for the CPC Homecrest School Age Child Care (SACC) at P.S. 153 chess players as this was the first time in four consecutive years of participation in this tournament that the team ranked in 4th place out of 12 teams that participated. Ethan Deleon, Azqa Faisal, Jia Xuan Feng, Angelica Gubareva, Ying Ying Li, Ariana Lopez, Richard Perez, Matthew Zhang, and Nathan Zhang were joyful to be a part of this special moment. Participants were also very happy for their fellow classmates Jia Xuan Feng and Nathan Zhang who came in 5th and 10th place respectively for the Elementary Open. Returning participants Azqa Faisal and Ariana Lopez were both happy that not only did their parents come to support them, but their siblings as well.

This year was the first time CPC Chrystie Street SACC participated in the Chess Masters tournament. The center does not have a formal chess club or workshop, but that did not stop the children from playing chess. They played at CPC, at home, and at school. Aaron, Alvin, Cody, Daniel, Ethan, Madison, Jason, Jayden, and Sabrina were very excited to attend the competition. They were ecstatic when they were awarded the 1st place team trophy in the Elementary Open section. They were equally as excited for their teammates Aaron, Jason, Sabrina, Ethan, and Cody who won 3rd, 6th, 8th, 16th, and 21st place trophies and medals respectively. There were ninety-nine players in the Elementary Open.
Everyone did their best and had a blast. Thank you DYCD and Chess in the Schools once again for providing such a wonderful event for our students.
For more details and photos: