CPC Wellness Program Holds Autumn Family Day Event
Main Content
CPC Wellness Program Holds Autumn Family Day Event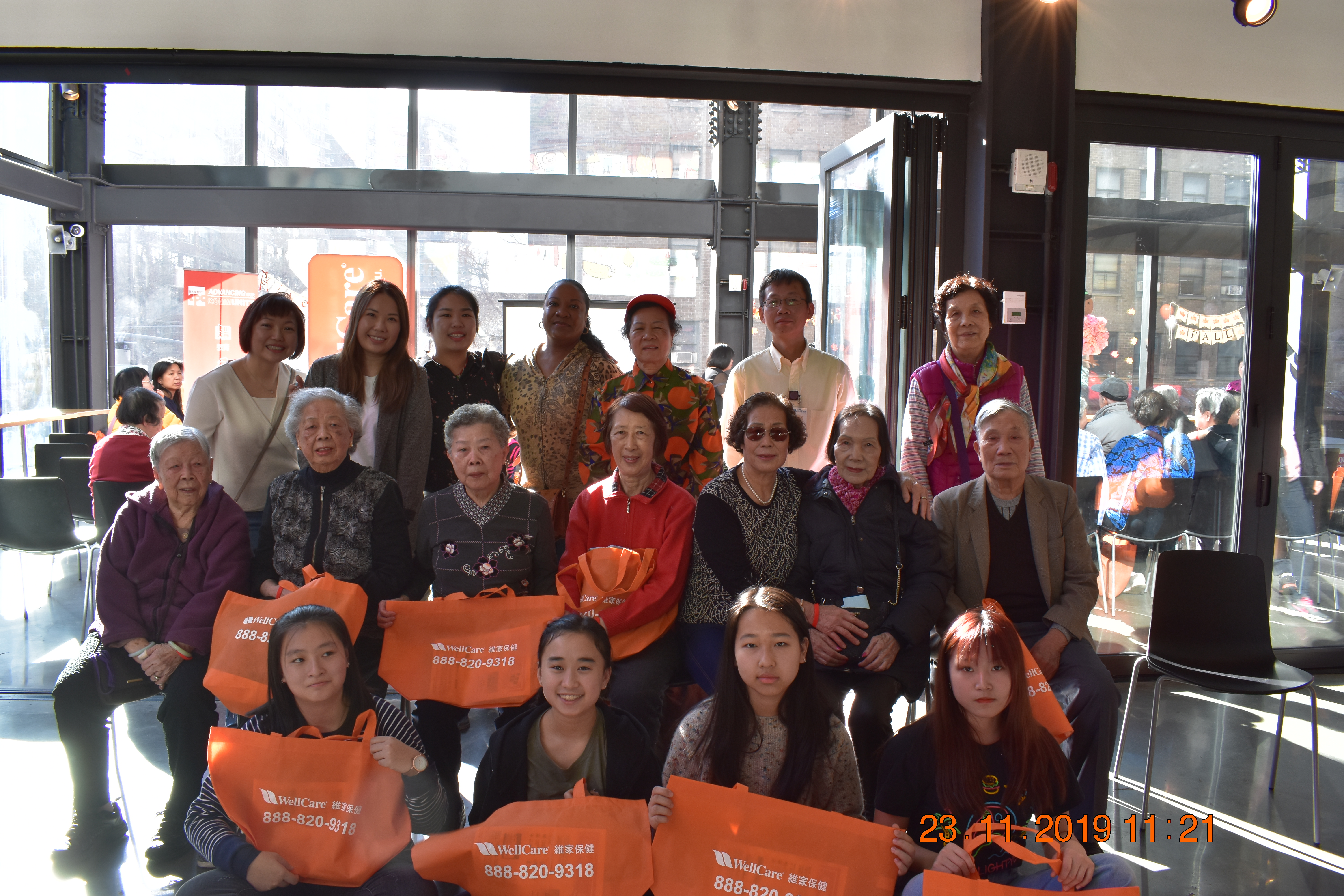 On November 23rd, 2019 the CPC Wellness Program at Hong Ning Housing for the Elderly introduced the first-ever Autumn Family Day. This event was held at the Essex Market and was an opportunity for senior residents to gather family and friends to celebrate the Thanksgiving holiday. In one short year since its inception, the CPC Wellness Program at Hong Ning Housing for the Elderly has achieved several milestones in introducing new tenant enrichment activities. And November 23 was one of them!
The mid-morning event began with Priscilla Fok, CPC Resident Wellness Coordinator, welcoming the crowd. She introduced a nutritional workshop conducted by a bilingual registered nutritionist. Over 50+ community members attended the event where they learned about the importance of cholesterol management, and then the photo booth picture taking opened up.
The photo booth eagerly brought tenants and family members to pose for portrait shots. Community members enjoyed taking pictures at the photo booth with a customized picture frame, silly props, and each other's company and even incorporated some of the youth volunteers there. One of our senior residents stated that this was her first time taking pictures at the photo booth and she enjoyed the experience very much and had fun. At the end of the event, we had an "unwrapping the gift" game and whoever unwraps the final layer got the gift.
We couldn't have done this event without the support and sponsorship of WellCare. The WellCare team present included Tenichla Lee, Phoebe Yam, and David Li. We give thanks to our continuing relationship with Essex Market and their events manager, Lauren Margolis.
Much thanks to CPC Education and Career Services Division's youth development programs -- Manhattan Learn and Earn, SYEP at Flushing International High School, and "Cooking for Health' by Henry Street Settlement, and for their enthusiastic and hard-working youth volunteers. Phoenix Lin from CPC Educational and Career Services, Mabel Long, Director of Donor Engagement and Special Events, and Steve Yip, Director of Operations, from CPC Central Administration, were also on hand to assist.
Click for more information about, and to make contributions to, the work of our Wellness Program at Hong Ning Housing for the Elderly. And we wish everyone a Happy Holidays!.