CPC's Manhattan Community Services Team Share Multi-Lingual Public Charge Information at Asian American Federation Press Conference
Main Content
CPC's Manhattan Community Services Team Share Multi-Lingual Public Charge Information at Asian American Federation Press Conference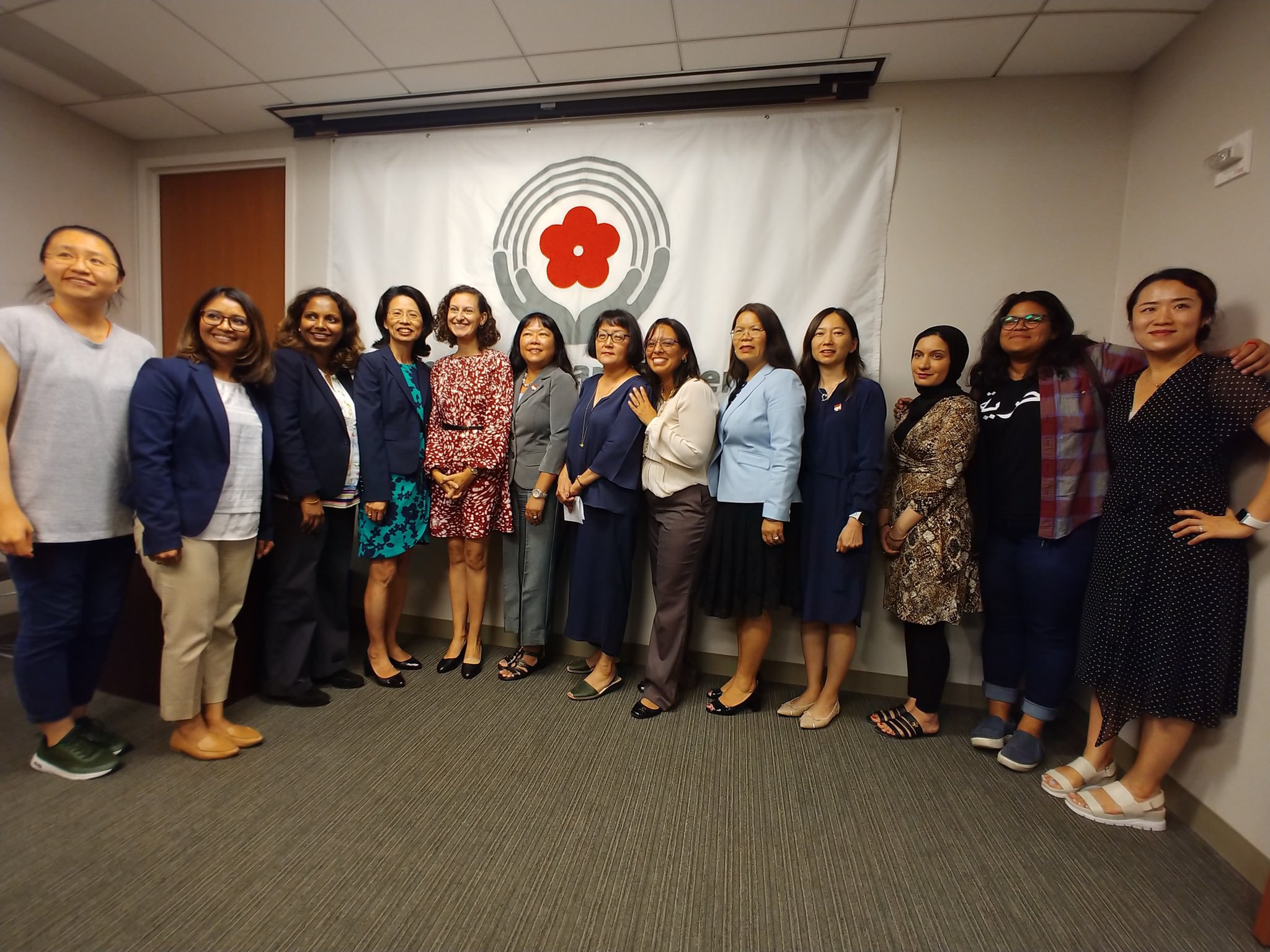 On Friday, August 16th, Asian American Federation (AAF) hosted a press conference to address Department of Homeland Security's Public Charge rule published Wednesday last week. The new rule expands the definitions of Public Charge to include use of public benefits such as SNAP/food stamps, certain usage of non-emergency Medicaid, and section 8 housing vouchers. The rule has already negatively impacted Asian immigrants in the US, as AAF cited the NYC Human Resources Administration/Department of Social Services (HRA/DSS) and the Mayor's Office of Immigrant Affairs (MOIA), that Asian non-citizens are dis-enrolling from SNAP benefits at a rate eight times greater than Asian citizen recipients.
CPC and community advocates joined Congress Member Grace Meng, the Mayor's Office of Immigrant Affairs, Council Member Margaret Chin, and City Comptroller Scott Stringer's office to urge community members to not disenroll from public benefits. The rule is expected to take effect on October 15, 2019, and is not retroactive. The rule is also expected to be challenged, and possibly delayed or removed, through litigation.
Sumon Chin, Deputy Director of CPC Manhattan Community Center, spoke in Cantonese to address this rule and its impact.
Judy Ah-Yune, Director of Manhattan Community Center, and Gia Mui, Director of Multi-Social Services, were also present at the press conference.
CPC President and CEO, Wayne Ho, said the following:
"As the nation's largest social services nonprofit for Asian Americans and Pacific Islanders, CPC understands that this rule will be devastating for generations to come, and will fight back against this rule and to make sure our community members have the information and resources that they need. CPC believes that immigrants do not have to choose between staying in this country and getting access to food, housing, and healthcare."

"華策會是全美國最大的亞裔美國人及太平洋島民社區服務機構。華策會知道這法規對後代具有毀滅性,並將反對這一法規,並確保我們的社區成員得到他們所需要的信息和資源。華策會認為移民不應該需要選擇留在這個國家和獲得食物,住房和醫療保健。"

華策會首席執行官何永康說到。
Click here for Public Charge video links in Arabic, Bangla, Cantonese, Hindi, Korean, Mandarin, and Urdu