CPC's Service Learning and Project Gateway Youth Gather Around the Campfire
Main Content
CPC's Service Learning and Project Gateway Youth Gather Around the Campfire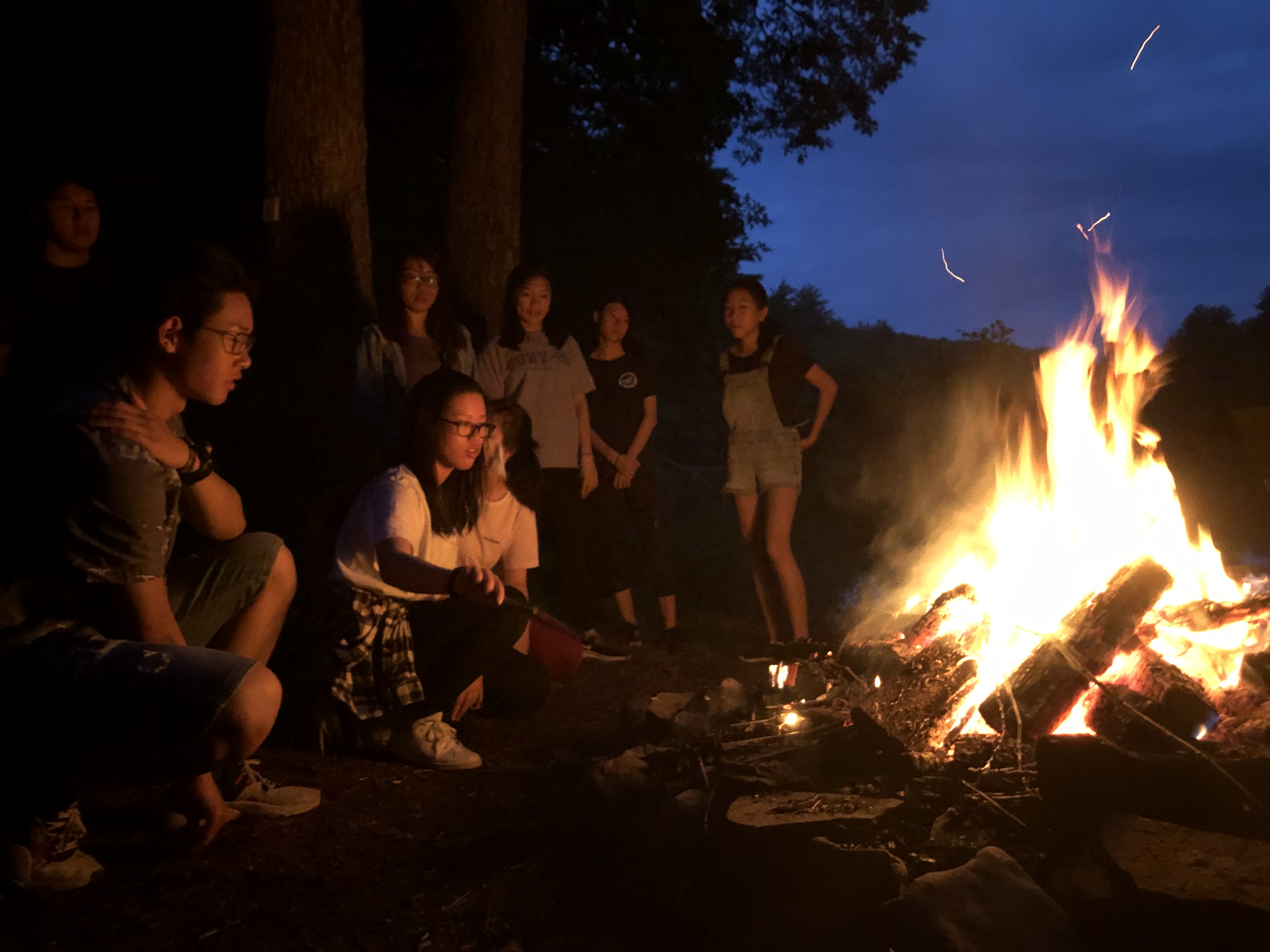 This summer, the participants of CPC's Service Learning Program collaborated with another youth program, Project Gateway, on an annual camping trip. This year's camping trip focused on giving young community members a chance to explore nature away from the distractions of daily life and technology.
The trip started the off with choosing dorm rooms and roommates. This gave youth participants the opportunity to get to know their fellow campers and those that are from different CPC youth programs. After lunch, a hiking excursion was arranged. Everyone hiked along one of the facility's wonderful trails in the 1,000+-acre land and had the chance to witness beautiful scenic overlooks and hidden waterfalls together during the refreshing summer weather. In the midst of final tests and projects, this was a wonderful opportunity for youth to unwind from everyday school life and go out to explore nature.
At dusk, students shared a memorable night creating a traditional bonfire to roast marshmallows in and enjoy perfectly toasted s'mores. Scary stories were exchanged in the nighttime and others chatted among their group of old and new friends. As the fire began to die down, all the young people returned to their dorms where they grabbed board games and cards to play with their roommates.
Buffet-style meals were shared in a communal cafeteria that overlooked one of Greenkill's three lovely lakes. Students gathered in the Mary French Rockefeller Environmental Education Center for exciting team building activities such as Where the Wind Blows, Telephone Charades, and the Human Knot in which students were inspired to think creatively and communicate effectively with newcomers and friends alike.
Article by: Iris Ng, Education Specialist