Women In Hip Hop Workshop
Main Content
Women In Hip Hop Workshop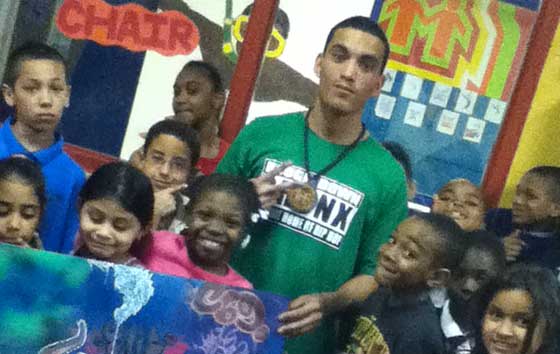 How many female cultural icons from the streets of New York City can you name? If you hesitated to answer, you should stop by Project Reach this Thursday evening for a primer on some of this city's great Hip Hop legends. From the early park jam years of the B-Boy and B-Girl to the age of the Deejay and then the commercialization of rap, women have always been a part of the Hip Hop cultural movement. While overshadowed in the mainstream media, an upcoming workshop at Project Reach taught by Nelson Seda promises to educate all in attendance about the crucial role women have played in the progression, digression, and evolutionary process of Hip Hop's every aspect-- from the underground to the commercial and back again.
Seda, who was a youth intern at Project Reach in the Summer of 2010, is a prolific b-boy, graffiti artist, and hip hop teacher who conducts community-based workshops throughout New York City. He describes himself as a "preserver of the knowledge of Hip Hop, passed down by it's founders and lost generation of lunch room legends". While Project Reach has been one of many spaces that helped him gain a foothold as a presenting artist, he now has art work all over the world and is currently working on soon to be released CD, Knowledge of Self. Known in the streets as Chief69, he represents for the Universal Zulu Nation, the Bronx Boys Rocking Crew, and the Floor Royalty crew.
Nelson's Women in Hip Hop workshop will illuminate some of the key individuals who played and continue to play key roles in the biggest cultural movement of the later 20th century-- which appropriately originated in Seda's home borough, The Bronx. Participants are bound to be more than simply informed; His hopes are that by the end young people will be inspired to pick up a microphone, a spraycan, groundrock, or just bug out on some turntables.
Women in Hip Hop will take place Thursday, January 17th at 6pm at Project Reach's space at 39 Eldridge Street (4th Floor), Manhattan. Be sure to stop by and bring a friend!
For more information on the work of Nelson Seda, check out his blog at cheif69frc.blogspot.com