CPC Op-Ed in Gotham Gazette: It's Time to End Substandard Working Conditions in Home Care
Main Content
CPC Op-Ed in Gotham Gazette: It's Time to End Substandard Working Conditions in Home Care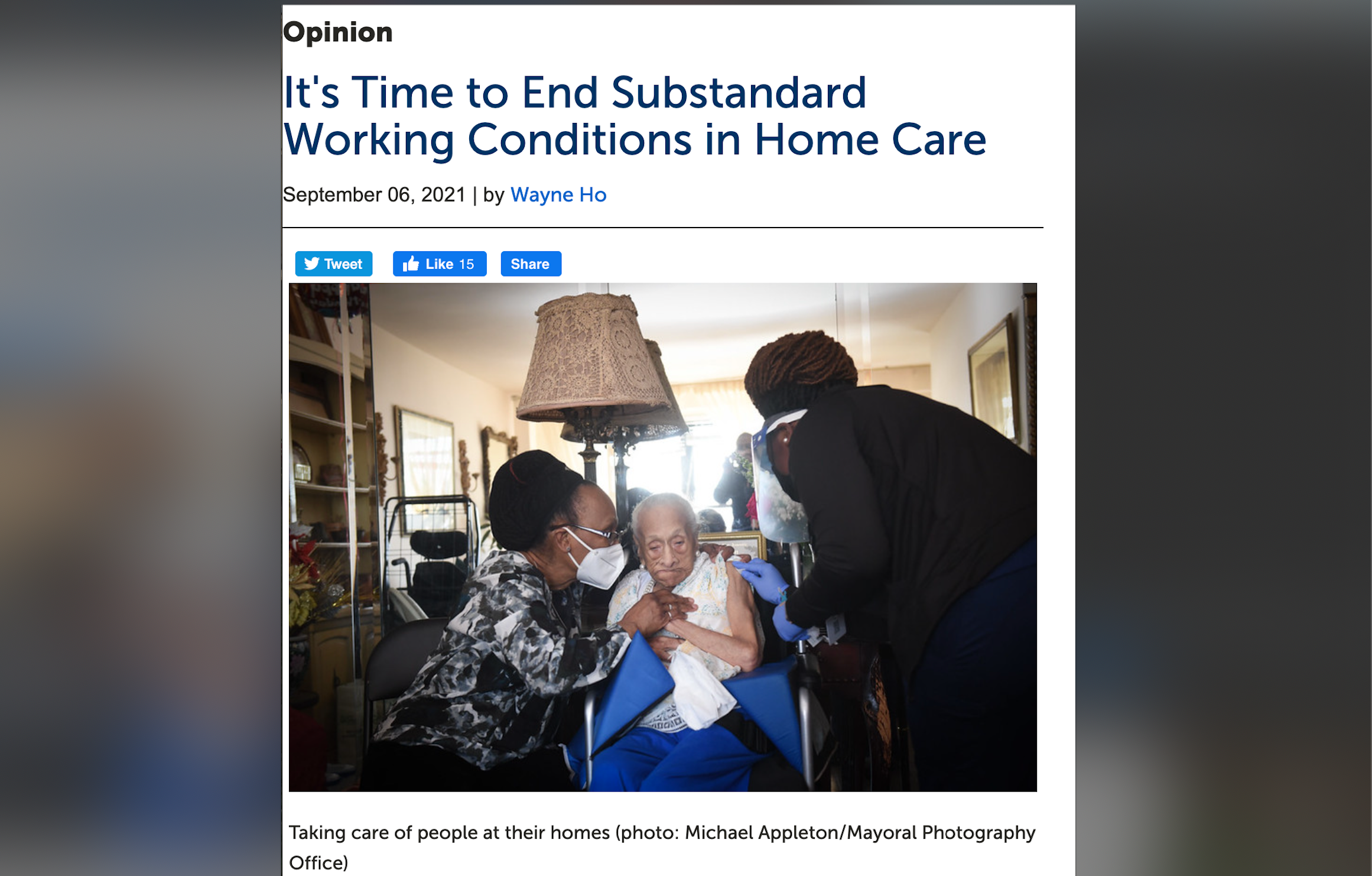 CPC President and CEO Wayne Ho's op-ed, published on Labor Day, September 6th, describes the systemic devaluation of care work and New York State's current home care system that pays chronically low wages and rations care.
"Why did lawmakers create a system that restricts equal pay for equal work? Labor Day is meant to commemorate the contributions workers have made to the strength, prosperity, and well-being of this country – and yet, many of those who care for others are not being cared for by our government," writes Ho.

"Against the backdrop of Labor Day...there is no better time to reform our home care system for workers and, ultimately, patients."
Read the full op-ed here on Gotham Gazette.
Download the Chinese and English version here.