Project Reach Celebrates Our 40th!
Main Content
Project Reach Celebrates Our 40th!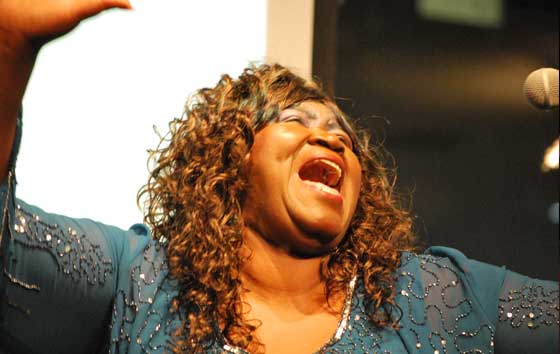 In 1971 a small storefront located at 27 Eldridge Street, Project Reach was opened as a crisis intervention center committed to creating a safe space for young people challenged by gang violence in chinatown. Fourty years later, after a few moves, we're back on Eldridge Street, have built partnerships with a multitude of organizations, and had deeply impactful relationships with hundreds (if not thousands) of young participants. Project Reach has come full circle, empowering young people to create safe communities, city-wide and beyond, which intentionally and proactively address the needs of NYC's most marginalized youth.
On Thursday, February 9th, Project Reach commemorated their Fourtieth anniversary at the deluxe Steelcase showroom in midtown Manhattan. Attendees were able to connect with a variety of participants and supporters from throughout our history, view the amazing work that a group of architects from Michigan have been doing with our upstate farm, and learn about a number of great people working in our partner organizations.
This year we honored eleven women who have been warriors in the variety of communities we work with. Most notably, an alumni of our young women's group, Gabourey Sidibe (known most recently for her roles in Precious and Tower Heist) was awarded alongside her mother Alice Tan Ridley, who is known around New York City for her subway singing and across the nation as a star on America's Got Talent. Our appreciation doesn't stop at big names though. We also took pride in honoring the women who put their heart and soul into our communities on an everyday basis. Included are:
Sharon De La Cruz, who coordinates some of the coolest programs at The Point CDC in Hunt's Point, The Bronx;
Liz Young, our founding director;
Lena Al Husseini, director of the Arab American Family Support Center;
The Reverend Terry Troya, director of Project Hospitality;
Leticia Tarrayo, Head Chef for Occupy Wall Street;
Elvira and Hortensia Colorado, founders of Coatlique Theatre;
Ann Gael, our community board leader;
Seema Subnani, Social Justice Trainer, formerly of South Asian Youth Action.
The event was emceed by Lateef Warrien, Shardae Wright, Linda Baijnauth, Yiman Chen, Brian Dawson, and CBS News Anchor Cindy Hsu.
Each honoree offered the audience amazing insight into the work that they were doing in their own communities and how it relates the the goals of Project Reach. (Video introductions and interviews conducted by our staff can be viewed here http://www.youtube.com/user/projectreachnyc2/videos). Many left with an inspired hope gained through the testimonials of the honorees and current and past participants of the program. "We were blown away," said Mrs. Tan Ridley at the end of the night. Her sentiments were echoed by many others who were able to attend this incredible event.