Queens Community Center: Built and Sustained by Community Generosity
Main Content
Queens Community Center: Built and Sustained by Community Generosity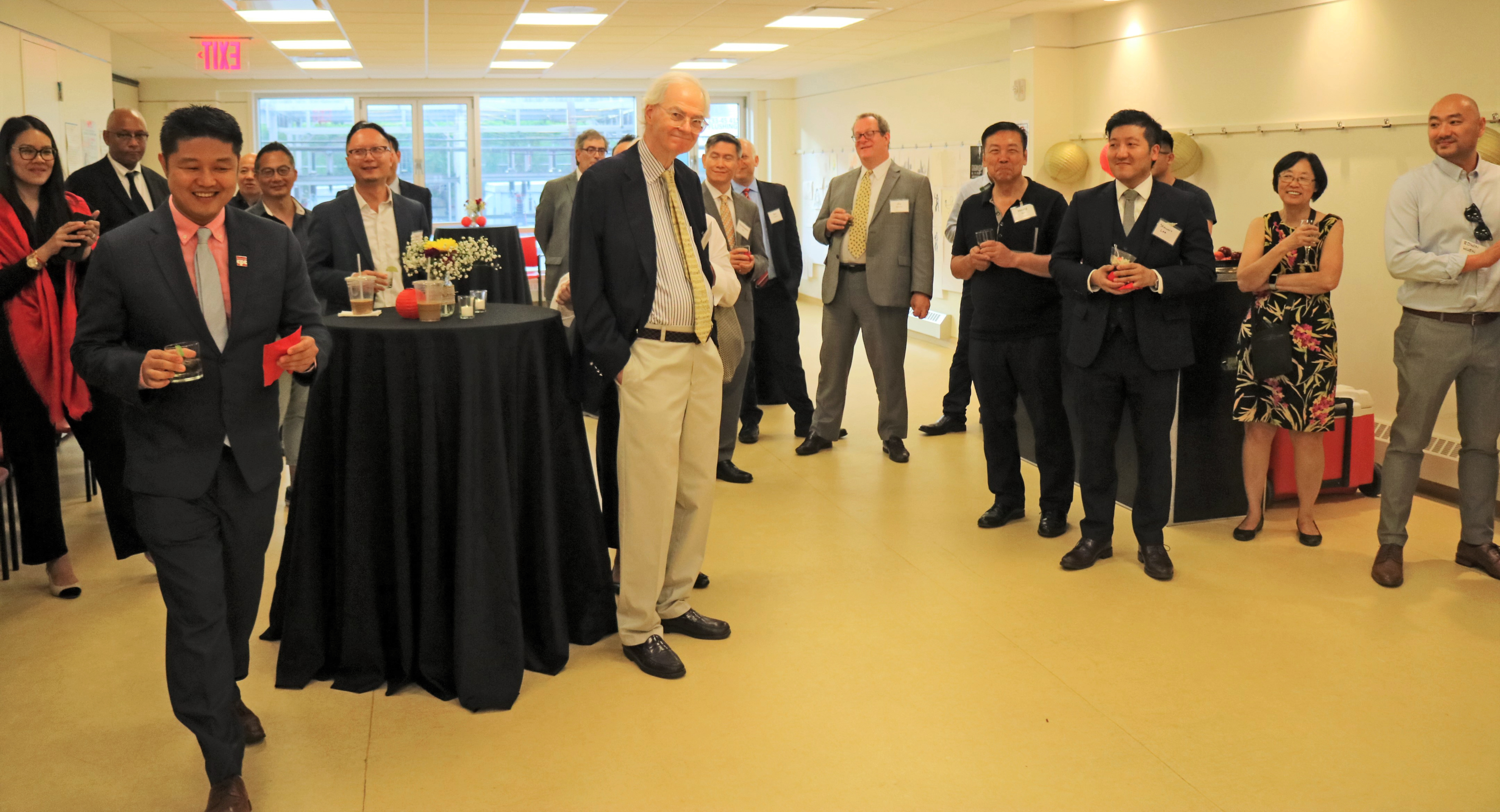 On July 24th, 2018, CPC Board Members P.C. Cheng, Jay Lau and Bruce N. Lederman co-hosted a meet & greet reception at CPC Queens for our donors. In addition to the reception, guests were able to take a tour of CPC Queens Community Center, a building built upon the support of the community. We were honored to welcome 30 guests, including Greeley T. Ford, Commissioner of NY State Liquor Authority, and our long-term supporter Nelson Louis, Executive Officer of the Ong Family Foundation.
P.C. Cheng gave opening remarks on CPC's significance to community members in Flushing, Queens and surrounding neighborhoods. Wayne Ho, President & CEO of CPC, also shared community impacts and highlighted the Queens Community Center's vital role in supporting thousands of families in one building every day. From affordable pre-school to career training and even senior services, this Center is a safe and welcoming space that provides opportunities for our Asian, immigrant, and low-income community members.
CPC would like to extend a special thanks to our generous donors who sustain the programs and service offerings in Queens, including the most recent gifts from Shivdarshan N. Lakhani ($2,000), Chu Law Firm PLLC ($1,000) and Sherry Chu ($500). It is your support that makes CPC Queens Community Center possible.
You can support more than 3,000 people every day at the Queens Community Center. Learn about gift opportunities and the benefits of giving here.