CPC Your Story, Our Story Exhibit Launch
Main Content
CPC Your Story, Our Story Exhibit Launch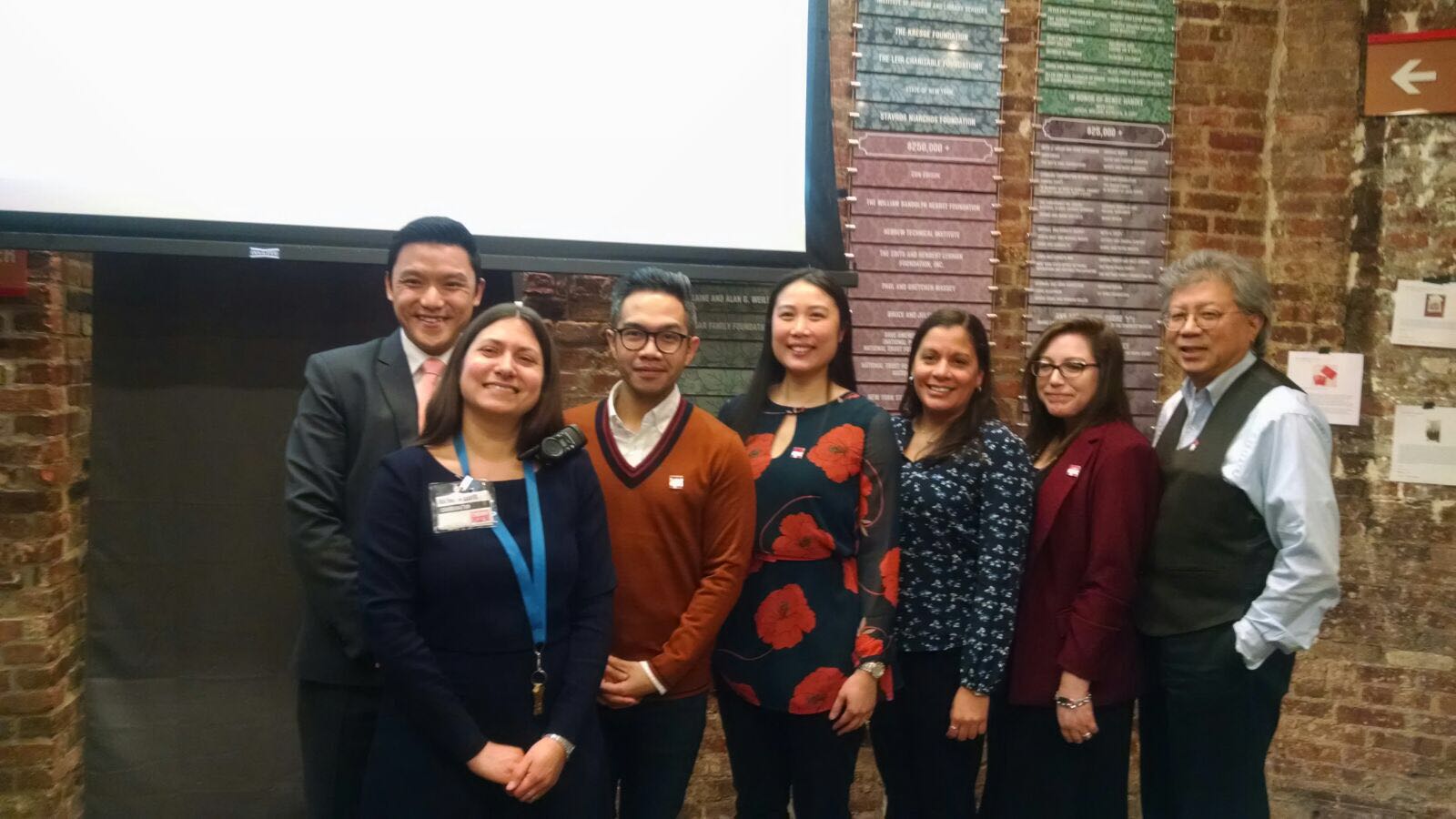 CPC has partnered with the Tenement Museum to bring immigrant stories alive! Together, we have collected objects and stories from staff, clients, partners, and community members. On February 12, 2018, visitors were able to hear speakers tell their stories live at our special Your Story, Our Story event, kicking off this limited engagement exhibit and leading up to CPC's Lunar New Year celebrations.
Led by Kathryn Lloyd, a special space was curated at the Tenement Museum to display the memories of immigrant journeys to the United States – these items represent the history of the families who came to this country. The collaboration includes stories gathered from Arizona, Hong Kong, Puerto Rico, the Philippines and areas from all across the globe. Objects include salt shakers that are generations old, a musical saw, a handmade ceramic rattle, original artwork and other memorabilia to complement the heartfelt recollections. Priceless items like a jade ring and old family photographs were generously loaned to the museum to enrich the exhibit. Each item holds a meaning within it — a story behind its owner's immigrant journey, whether the owner is an immigrant or a descendant of an immigrant.
To read some of these personal stories or to add your own, check out our PARTNER PAGE.
To read up on our media coverage, click HERE. (Chinese article, video in English)