CPC Board Member Christopher Kuo Featured on Asian American Life
Main Content
CPC Board Member Christopher Kuo Featured on Asian American Life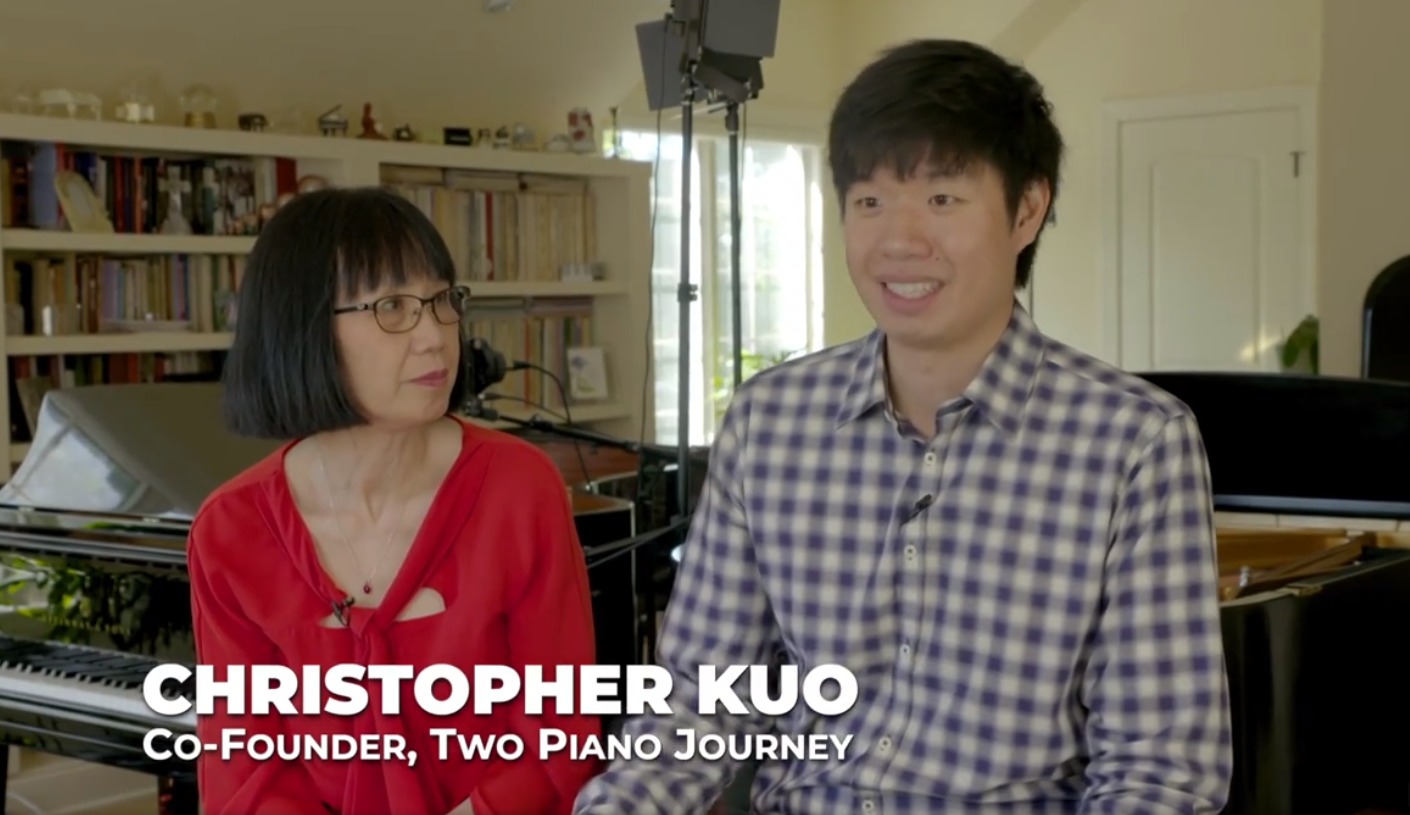 On December 13th, CPC Board Member Christopher Kuo and his mother Michelle Chen Kuo were featured on Asian American Life, a multiple Emmy-nominated news magazine show. The story shares their family history, music careers, and charitable efforts through Two Piano Journey.
Two Piano Journey is a mother-and-son piano-playing duo, aiming to raise money for non-profit organizations and make the world a better place through music.
"I am so grateful this brought me back to the stage. We can share our talents and love of doing volunteering work for social impact," said Michelle Kuo.
Michelle has performed extensively in the United States, Taiwan, Hong Kong, and Great Britain as a solo artist. She also received top awards at a variety of competitions in the past, including the Taiwan National Piano Competition for three consecutive years. Christopher began learning piano at a very young age with his mother and continued to pursue his studies in music throughout his time at university.
They have collaborated with many philanthropic organizations and performed together in many major performance spaces.
"My goal when I establish these partnerships is to set a very ambitious fundraising target a whole year in advance and help them build fundraising infrastructures," said Christopher Kuo.
To date, they have performed over 40 concerts across the country. Their most recent performance was a piano benefit recital for CPC on October 22nd at Carnegie Hall.
Click here for the full story: https://fb.watch/hpBajQ1tbu/?mibextid=6aamW6.