CPC Brooklyn Community Services 38th Anniversary Dinner Gala 2017
Main Content
CPC Brooklyn Community Services 38th Anniversary Dinner Gala 2017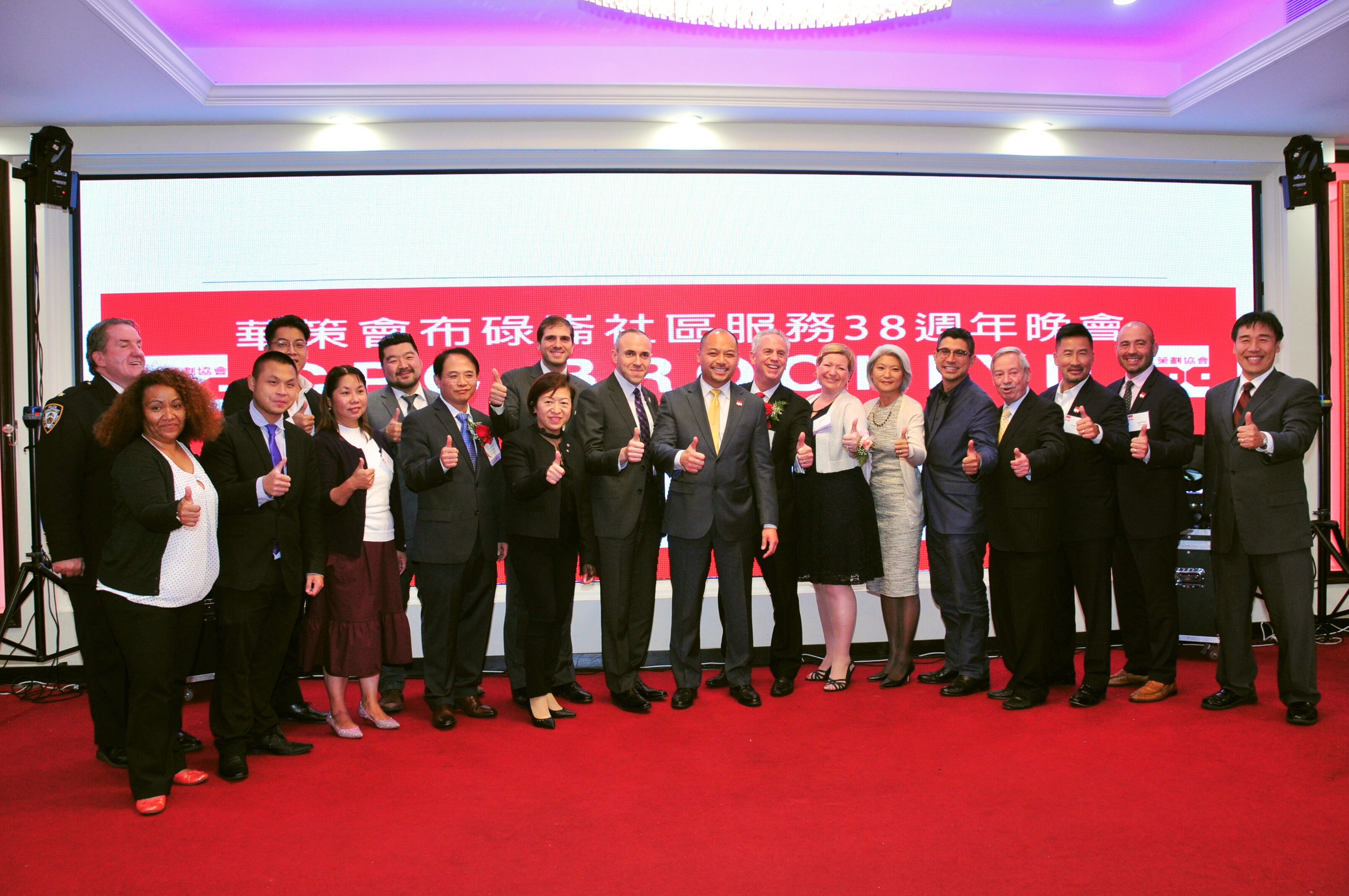 The CPC Brooklyn Community Services held a vibrant 38th Anniversary Dinner Gala at the Affable Eatery Restaurant on Thursday, October 19th. A massive crowd of over 600 friends, supporters and community leaders filled the venue in celebration of the accomplishments and accolades of the CPC Brooklyn team, as well as the 4 incredible honorees recognized that night; Marc Ricca, President and CEO of the First American International Bank, Irene Chu, President of the Stars and Stripes Democratic Club of Assembly District 49, Irina Cabello, Principal of P.S.97k and Dr. Jianjun Li, Professor at Hofstra University's School of Medicine and Director of Northwell's NY Downtown GI Service. These 4 individuals are extremely well known and respected in their fields and it was a privilege for CPC Brooklyn to have been able to honor them during our Gala.
Ultimately the goal of our Dinner Gala, in addition to recognizing all the great work currently being done, was to raise awareness for many crucial services we offer for low income and immigrant families. We would like to offer a special level of gratitude to our premier sponsors sponsors of the night; Con Edison, CPC Home Attendant Program, First American International Bank, Dr. Jianjun Li's GI Medical Practice, Mass Mutual, Emblem Health, and NYU Langone Health! Your generous contributions and the contributions of the many other donors and supporters enable us to continue advancing our community.
Thank you as well to all the elected officials who came to support our event and our agency; Assemblyman Peter Abbate, Assemblyman Dov Hikind, Councilman Calos Menchaca, Councilman Mark Treyger, and Councilman Vincent Gentile. Thanks as well to the representatives from the Office of Brooklyn Borough President Eric Adams, the Office of Acting District Attorney Eric Gonzalez, the Office of Public Advocate Letitia James, the Office of Senator Jesse Hamilton, the Office of Senator Marty Golden and the Office of Assemblywoman Pamela Harris. The support of our local elected officials is very important in bridging the gap between city government and the communities they serve.

The CPC Brooklyn Community Services will be pouring all of the contributions and goodwill from this event into improving and expanding our services as we move closer towards 2018. Thank you for standing with us as continue advancing the communities of Brooklyn.