HS for Dual Language and Asian Studies Ranked 14th Best High School in the Nation
Main Content
HS for Dual Language and Asian Studies Ranked 14th Best High School in the Nation
CPC Youth Services is pleased to announce that the High School for Dual Language and Asian Studies (DLAS) is once again considered one of the nation's top high schools. According to the US News and World Report's annual rankings, DLAS placed 2nd in the state and 14th in the country. It does not come as a surprise to anyone that the student body scored a perfect 100 in the 'level of college readiness' rating. Students at DLAS follow a curriculum that will have them prepared for college by their senior year in high school and focuses strongly on the science, technology, engineering, and math (STEM) related fields. The academic culture among the students stimulates an environment that perpetuates a strong sense of respect and appreciation for excellence.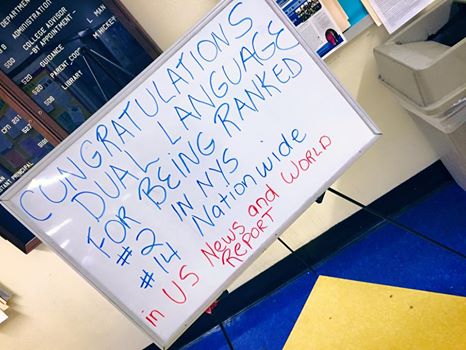 As the name of the school suggests suggests, "Dual Language and Asian Studies" strives to turn out students proficient in two languages: Chinese and English. There are numerous opportunities available for students to earn college credit, tour campuses, and receive scholarships. They offer a wide array of Advanced Placement courses including Calculus, Biology, and Chinese Language on which their college readiness rating is based.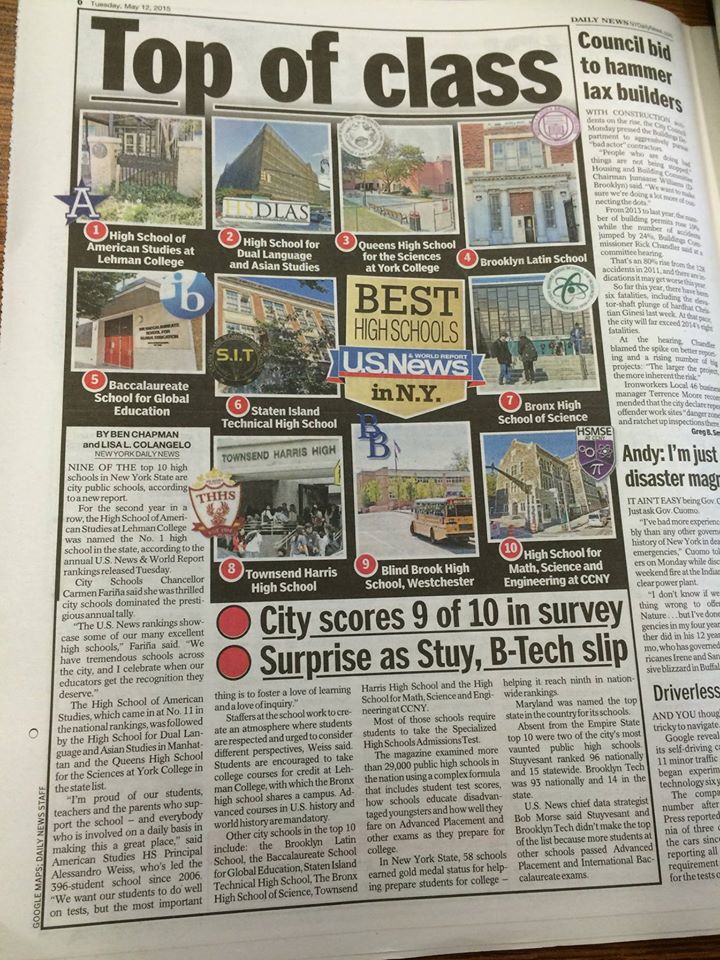 CPC Youth Services is proud to be involved in the development of DLAS students by continuing to provide after-school academic enrichment and recreational activities at the school. DLAS participants have been an integral part of CPC Youth programming in the Chinatown/Lower East Side communities, and the symbiotic relationship between CPC and DLAS has led to many wonderful accomplishments over the years.
"Our impact at the school results from a collaborative wrap around effort. Because the staff and teachers make themselves readily available for the students to meet their needs, students are able to flourish knowing that they always had the support of those who care about them most. Ultimately, we become more than just their counselors and teachers; we become their mentors and friends." - Garture Li, Program Coordinator for CPC's DLAS After School Initiatives (which include the Neighborhood Development Area program and Extended School Day/School Violence Prevention program)
Read more about it.
"http://www.usnews.com/education/best-high-schools/new-york/districts/new-york-city-public-schools/high-school-for-dual-language-and-asian-studies-13107"
http://www.nydailynews.com/new-york/education/city-scores-9-10-best-high-schools-state-article-1.2218644