Our Community, Our Stories - CPC Impacts Generations: The Chu Family
Main Content
Our Community, Our Stories - CPC Impacts Generations: The Chu Family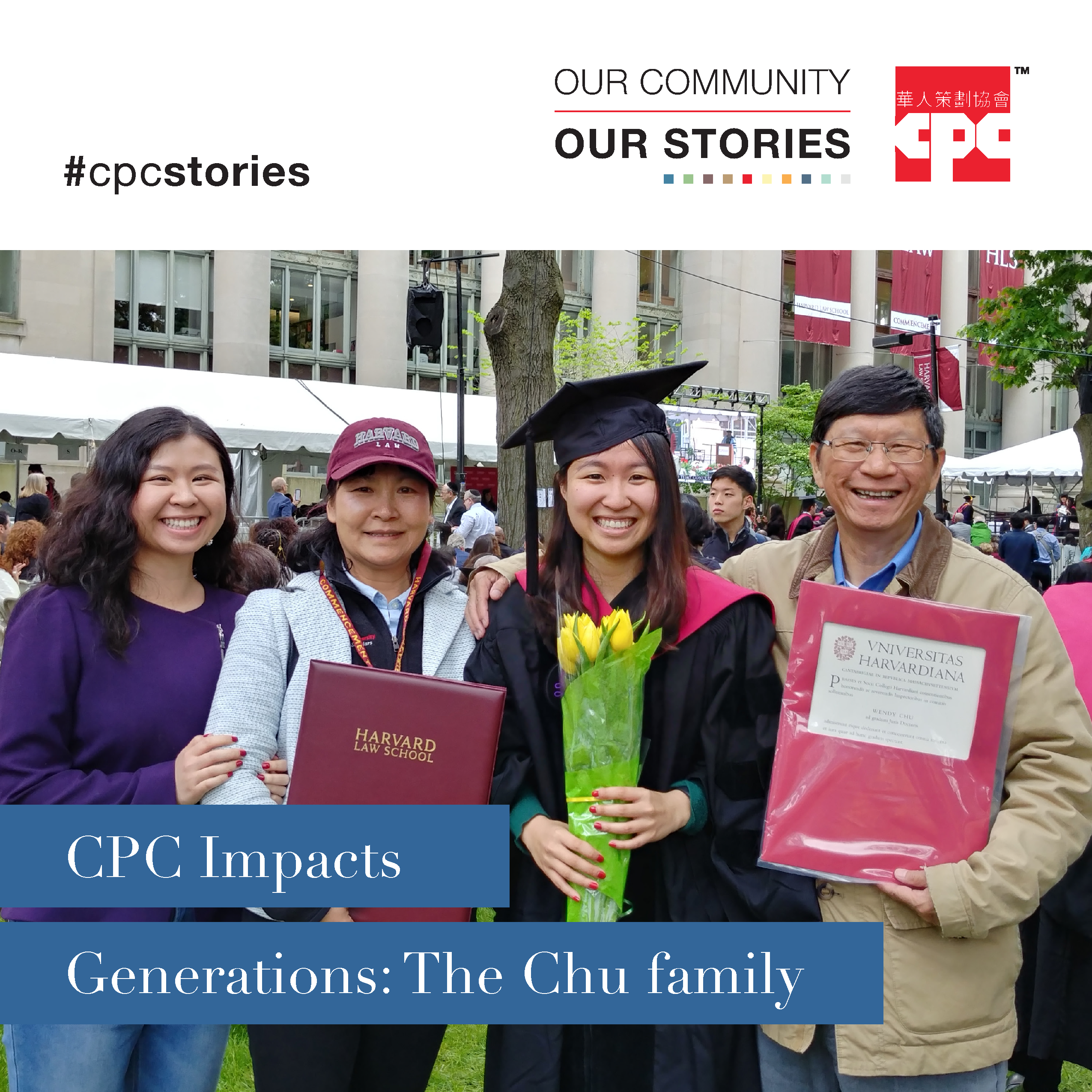 In celebration of Asian American and Pacific Islander Heritage Month, CPC is proud to announce the launch of "Our Community, Our Stories" campaign to share the personal stories of different community members directly impacted by CPC.
The CPC Leadership Council has been actively reaching out to recent community members, former staff members, and program alumni who are eager to share how CPC had a positive influence on their lives growing up, and who are now interested in giving back to their community.
Our first community story features the family of Billie and Wendy Chu. The Chu family has been involved with CPC for three generations.
CPC Impacts Generations
Billie Chu's family has been involved with CPC for three generations. Recently, Billie and her daughter Wendy spoke with CPC Leadership Council member Wesley Lai about their family's experiences with CPC, which Billie describes as a source of joy and stability during her first years as an immigrant in New York City.
Billie was born in Changsha, Hunan Province. She moved to the U.S. in 1990, stopping over briefly in New York before joining her husband in Kansas City, where he'd landed a job as an assistant math professor, after completing his education. Her husband, Ming, had received administrative training from CPC's workforce program when he arrived in New York City from China a decade earlier. Earnings from his subsequent clerking job had helped fund his way through college. Ming's father would later go on to work with seniors in the CPC community for 16 years.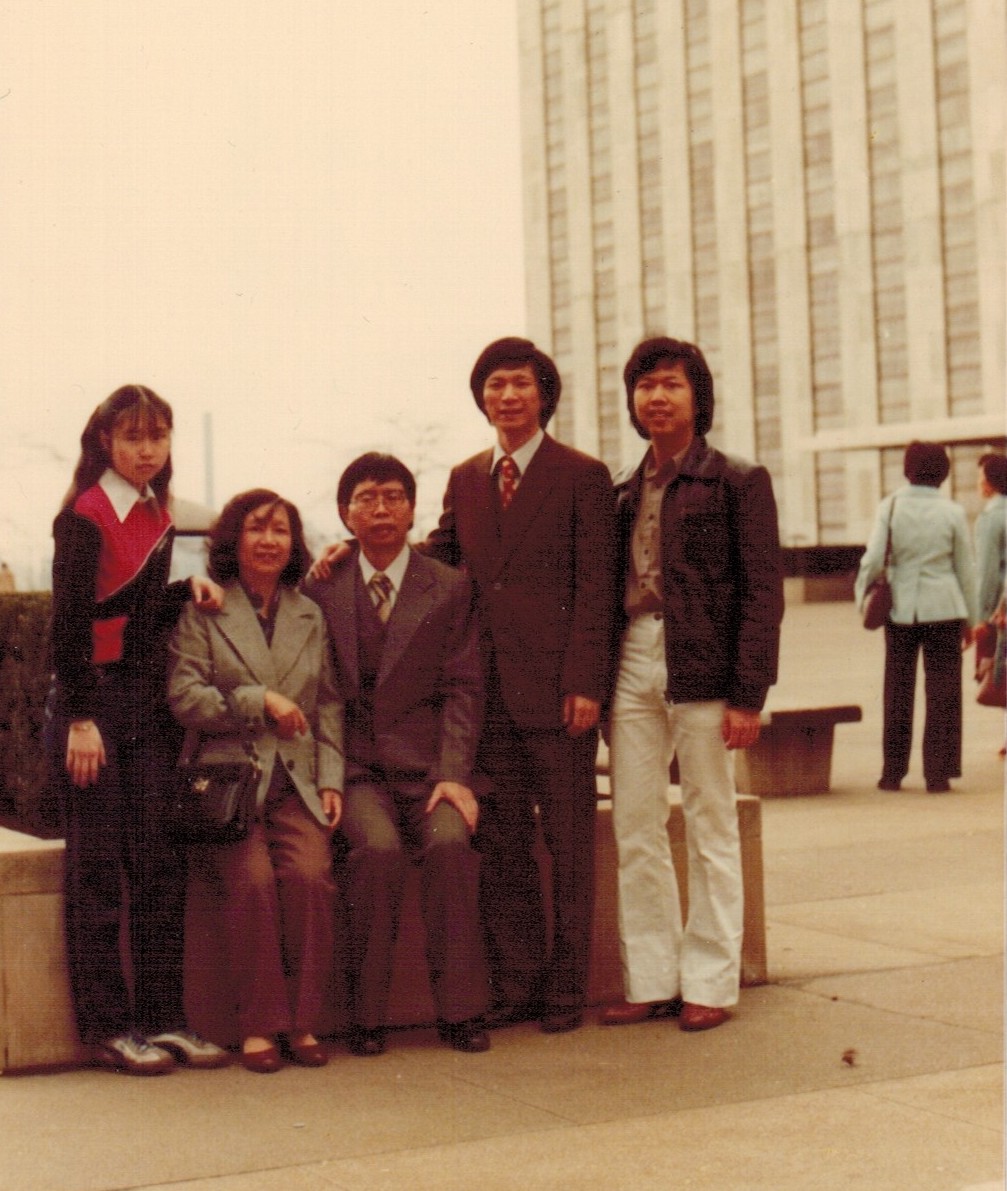 Billie describes the isolation that she encountered during her first months in America as she faced language and cultural barriers: "You come here from China and you just get lost. You don't know anybody. You feel so lonely." In the early 90s, the Chus returned to New York and moved to the diverse neighborhood of Woodside, Queens where Billie felt more comfortable.
At her father-in-law's suggestion, she started teaching at CPC's afterschool program and serving low-income immigrant families on the Lower East Side. As she explains, "a lot of the children had just come from China." Billie also credits her students, most of whom were learning English themselves, with helping her improve her own fluency and confidence.
She describes CPC as not simply a workplace, but a community where a sense of shared identity helped her adjust to life in a new city: "At CPC, a lot of us have the same experience, the same background, and the same challenges. You feel like CPC brings you a family—a kind of belonging—about who you are, where you come from."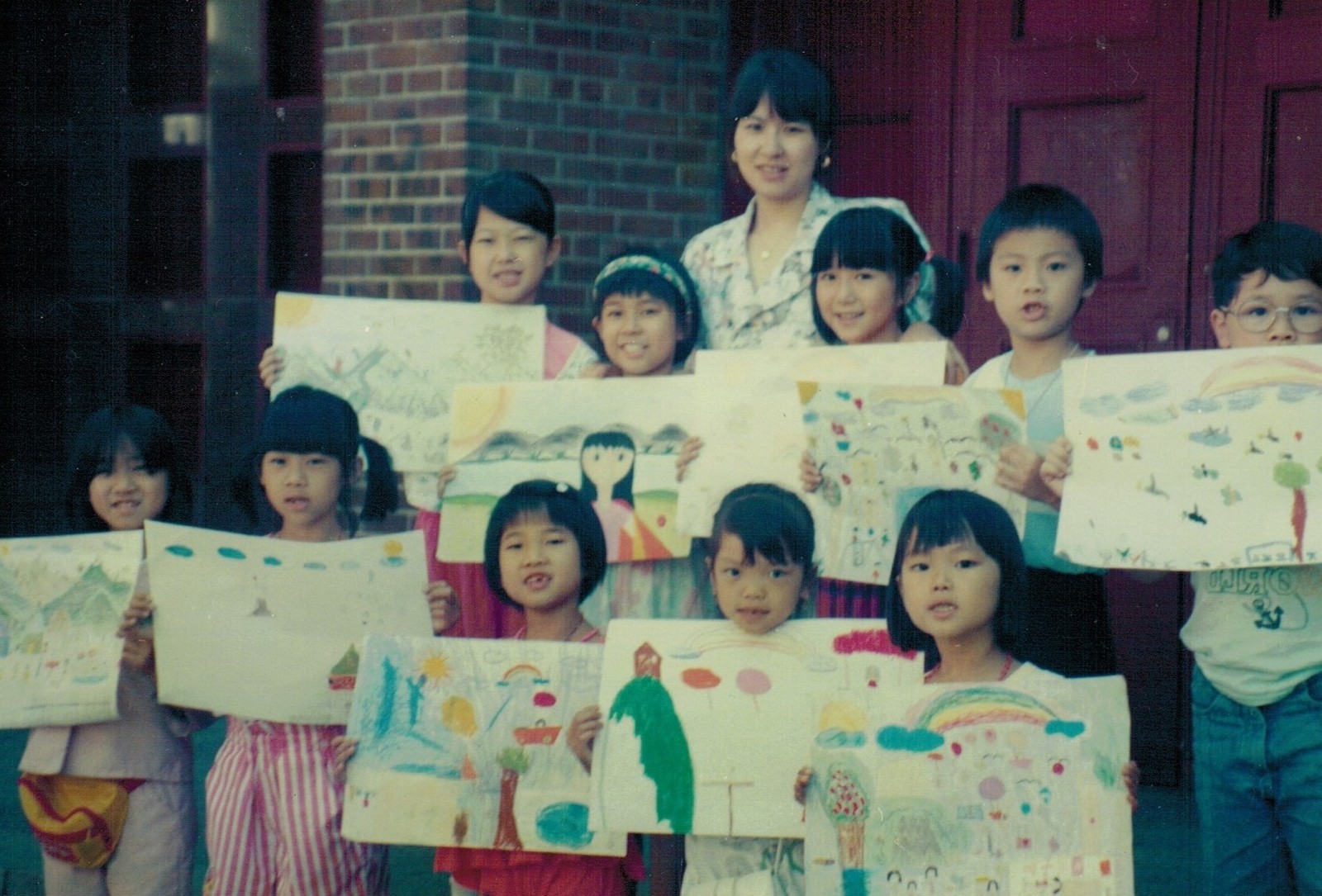 Billie taught children in CPC's afterschool and summer programs on the Lower East Side for five years before completing her master's degree in education and taking on a teaching position with the New York City Board of Education.
Billie's daughter, Wendy, now a lawyer living on the Lower East Side, grew up with CPC as a ubiquitous part of her family's life. After working as a CPC development intern while in college, she came to realize "[…] the importance of social service organizations that are culturally competent. […] So many immigrants don't necessarily know English and just need someone that understands them and understands their culture." She has chosen to join the CPC Leadership Council as a way to honor her family's involvement with CPC.
Wendy says that her parents and grandparents' story, "inspires me and motivates her… immigrants are really what makes America great." As she works to pay forward the support her family received from CPC, she has gained a new appreciation of her family's place in the history of New York and the United States as a whole.
She explains, "…it makes me really feel connected to this country in a way that I feel like I wouldn't be otherwise. It's the first time I've ever been the legacy of something in this country." Wendy feels a particularly deep connection to her local community, where her mother and grandfather worked for CPC for years—"as I walk through the neighborhood, I am always reminded about the families involved, in Chinatown and on the Lower East Side."
WATCH: Billie and Wendy Chu talk about CPC's impact and involvement with their family throughout the generations.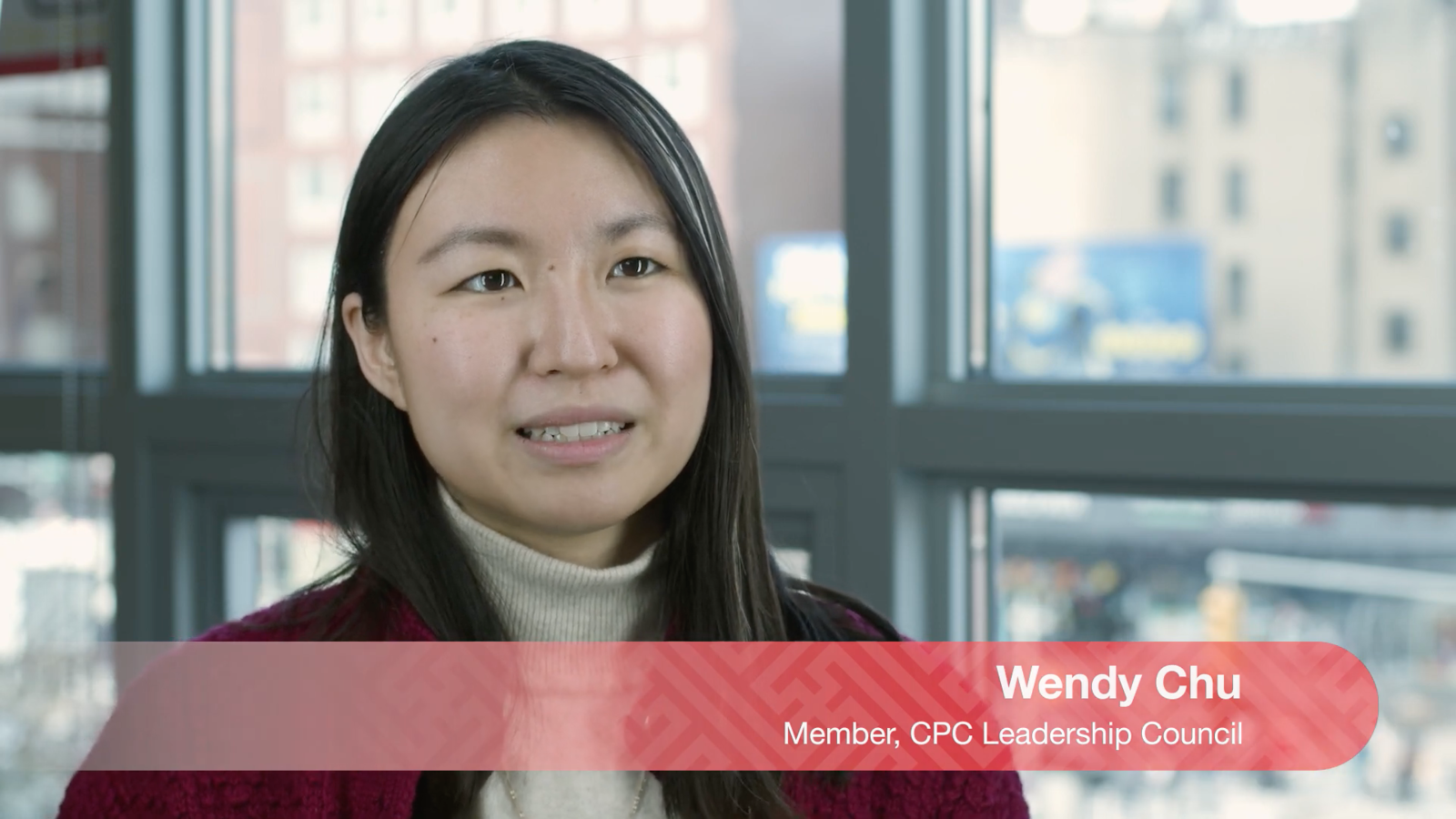 Share the Chu Family's story on social media using #cpcstories.