CPC Announcement of Interim President & CEO
Main Content
CPC Announcement of Interim President & CEO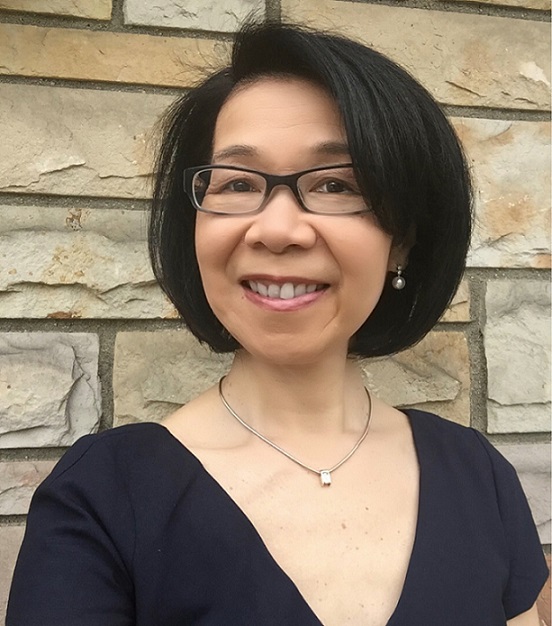 Dear CPC staff, supporters and friends:
The Board of Directors for the Chinese-American Planning Council (CPC) is pleased to announce that Janice Won has been selected as Interim President & CEO to lead the organization during our search for a new President & CEO. Janice will begin her role on April 20, 2015 and will immediately begin working in collaboration with CPC's outgoing CEO David S. Chen who has announced his plans to retire.
CPC will immediately begin the search for the next CEO with a sense of purpose and security, knowing that Janice Won will provide the continuity of leadership and organizational stability that CPC staff, clients and supporters need while the search goes on. With Janice on board and CPC's newly created strategic plan, we are well-positioned to search for the next executive to lead CPC through its next phase of growth as the premier social services agency on the East Coast.
Janice Won is an executive coach and consultant known for building leadership capacity in the nonprofit community, public sector, and corporate workplaces. Most recently, Janice served as the Interim Executive Director of the Museum of Chinese in America, leading the organization and building the leadership team during its executive transition. Understanding cultural nuances, she has strengthened Asian American organizations and developed talent in a multitude of ways. Janice has co-led programs and served as head coach of Leadership Education for Asian Pacifics, Inc.'s, Executive Director Leadership Program and Emerging Leaders Program. In 2010, she was appointed Interim Executive Director and Transition Consultant of the Asian American Arts Alliance where she launched an innovative interactive website and retained key talent, while supporting the Board's search for a new director. Since 2007, she has been a certified facilitator with the Anti-Defamation League, delivering A WORLD of DIFFERENCE Institute's training programs for educators, middle school and high school peer leaders in NYC public schools. Janice was formerly a Senior Vice President in Human Resources with JPMorgan Chase where she led merger integrations that achieved greater efficiencies, seamless transitions and a positive workplace culture. She co-founded its Asian employee network and the first-ever women of color network on Wall St. Janice previously served on the board of directors for the New York Chinese Cultural Center, and co-founded the nonprofit, Asian Women Leadership Network. Janice graduated magna cum laude from Boston University with a degree in psychology. She is a first-generation, bilingual, Chinese-American with strong roots in Brooklyn, Manhattan and Queens. The Chinese-American Planning Council's job referral service helped Janice find her first job as a new college graduate returning home to NYC's Chinatown.
With the full support of our Board and the senior staff, Janice is certain to ensure we continue to provide the excellent service that CPC is known for as well as continue to move ahead on our plans for the exciting future of CPC.
Janice will be based in CPC's central office in Manhattan and looks forward to meeting with partners, program participants, and community members. Please join me in welcoming Janice to her new position.
Sincerely,
Jenny Low
Board Chair
華策會暫代總裁通告
親愛的華策會工作人員,支持者和朋友們:
美國華人策劃協會(華策會)很榮幸地請到溫李苑珍女士在華策會物色新總裁期間出任暫代總裁領導華策會。溫李苑珍女士將會在二零一五年四月二十日上任並即時與已宣佈退休的現任總裁陳受權先生展開交接工作。
得道溫李苑珍女士在這期間為華策會員工,服務對象和支持人士提供必須的持續領導和穩定,我們可以安心地和有目標地物色我們的新總裁。有了她的加盟和我們新完成的戰略計劃,我們會更有效去尋找新的接班人,去帶領我們進入新發展,並成為東岸首屈一指的社會服務機机。
溫李苑珍女士是非牟利機構,政府部門和企業領導人才培訓的著名執行教練和顧問。她曾擔任美國華人博物亞美藝術聯盟的暫代行政總監。期間她 領導以上機構建立領導班子保存了關鍵人才和尋找新的行政總監。溫女士深了解到美國主流與亞裔文化的差異,她增強了亞裔組織並從多方面開發人才。
自2007年以來,她一直是反誹謗聯盟的持牌調解員,並為教育工作者和紐約市公立學校初中和高中的領導層提供差異的世界學院(WORLD of DIFFERENCE Institute)的培訓計劃。溫李苑珍女士曾經出任摩根大通银行人事部资深副总裁, 在任期間,她曾帶領過效率極高,過程平穩,和充滿積極的職場文化的合併。溫李苑珍女士是亞裔職工聯盟,華爾街首創有色人種婦女聯盟, 和非牟利亞裔婦女領導聯盟的創始人之一。她也曾任新苗文藝中心董事。溫李苑珍女士在波士頓大學主修心理學並以優等成績畢業。 她是第一代能操中英雙語的美籍華裔,與大紐約區的布魯克林區,曼哈頓區和皇后區有著深厚的淵源。作爲一個大學畢業生回到了紐約的唐人街,是華策會的職業介紹服務幫她找到了第一份工作。
得到我們的董事局和高級職員的全力支持,溫李苑珍女士肯定地向我們保證她會帶領華策會繼續為社區提供那些負盛名的優質服務和帶領華策會邁向燦爛的前程。
溫李苑珍女士將進駐華策會在曼哈頓的中央辦事處並期待著與合作夥伴,項目主管,和社區成員會面。請和我們一起歡迎溫李苑珍女士的到任。
此致,
劉林劍虹
華策會董事長