SYEP Participant Application Now Available
Main Content
SYEP Participant Application Now Available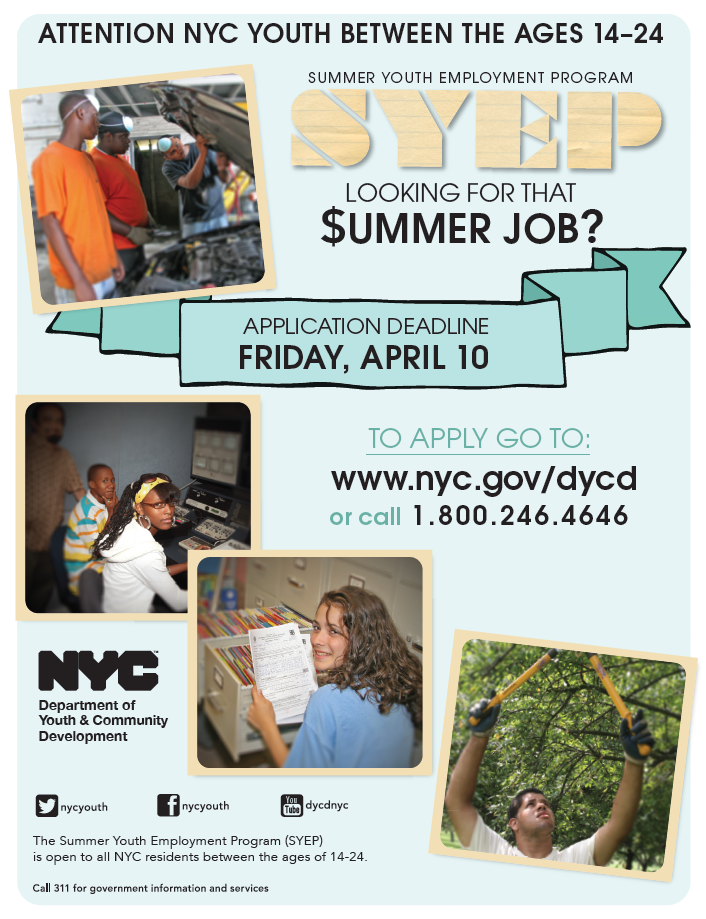 The 2015 Summer Youth Employment Program (SYEP) Participant Application is now available. SYEP is open to all New York City residents between the ages of 14 through 24 and offers work experience, teaches valuable employment skills, and provides participants with a summer income.
Interested individuals can apply online by visiting this link: https://application.nycsyep.com/. A copy of the paper application can also be found on the DYCD website. Applications must be submitted by Friday, April 10th.
For more information on CPC's Summer Youth Employment Program, click here.