CPC Childhood Development Services Celebrates Halloween with Abundant Treats
Main Content
CPC Childhood Development Services Celebrates Halloween with Abundant Treats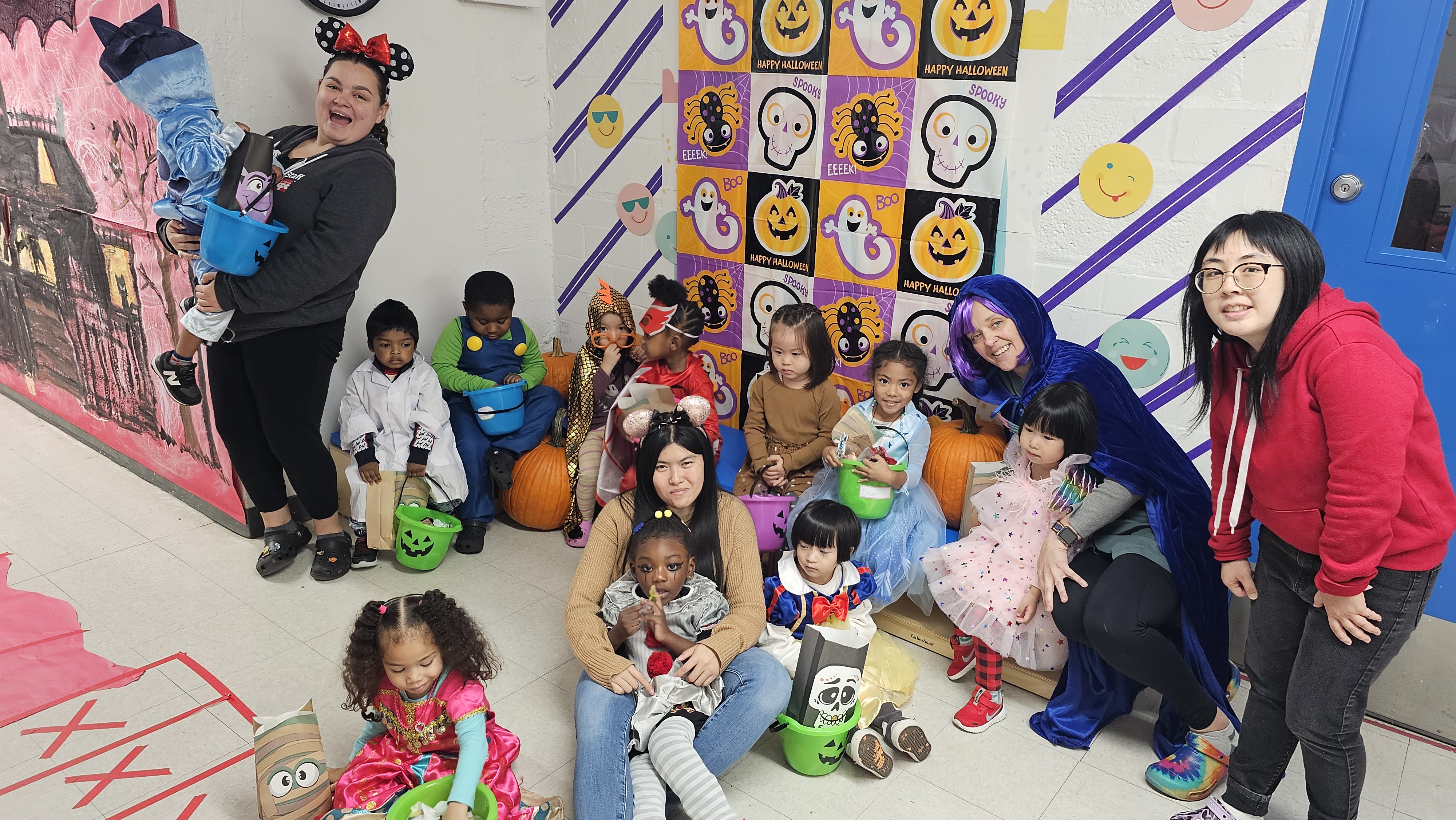 On October 31st, CPC's early childhood centers and school-age afterschool programs celebrated Halloween with various festive activities. For many children at CPC, Halloween represents more than just dressing up; it's an introduction to Western holidays and a chance to experience the festivities in a school environment. It also allows them to discuss their fears and embrace the spooky aspects of the season.
CPC Jacob Riis Child Care Center got creative with Halloween drawings, while the CPC Garment Industry Early Childhood Center went trick-or-treating and paid a special visit to CPC Headquarters.

Chung Pak Early Childhood Center took a creative approach, crafting their own jack-o'-lanterns with paint. Meanwhile, at CPC Tribeca's Early Learning Center, children played special Halloween games.
Over at PS153 in Brooklyn, students and families had a blast decorating pumpkins, designing tote bags, indulging in treats and candies, and cherishing quality time together in the afterschool program.
Happy Halloween!