CPC's Annual Queens Special Needs Summer Picnic Strengthens Community Bonds and Drives Advocacy Efforts
Main Content
CPC's Annual Queens Special Needs Summer Picnic Strengthens Community Bonds and Drives Advocacy Efforts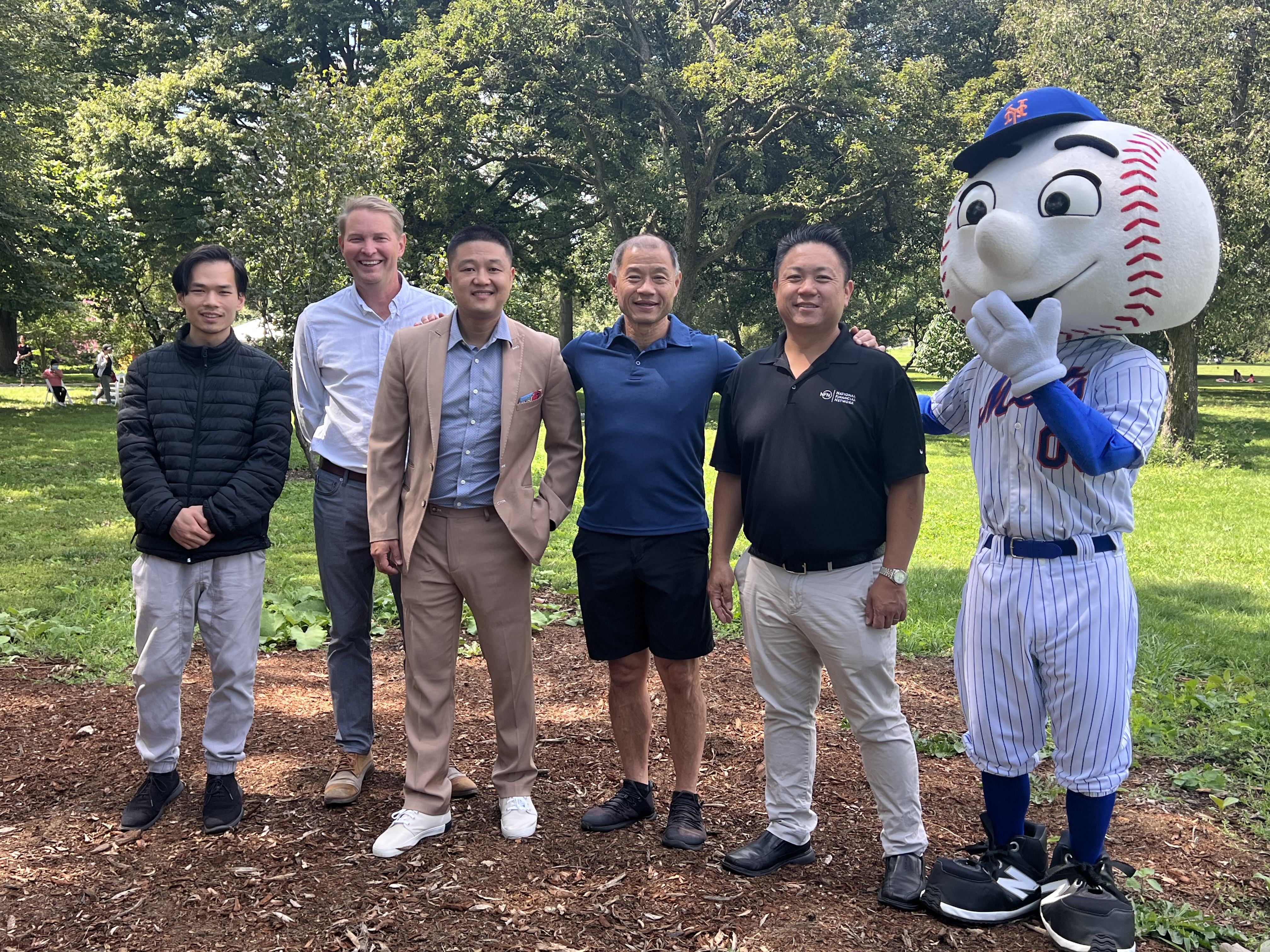 ***FOR IMMEDIATE RELEASE***
Date: August 19, 2023
Press Contacts:
Wayne Ho, President & CEO | (212) 941-0920 x 143 | who@cpc-nyc.org
Alice Du, Director of Communications | (212) 792-4585 | adu@cpc-nyc.org
CPC's Annual Queens Special Needs Summer Picnic Strengthens Community Bonds and Drives Advocacy Efforts
New York, NY – The Chinese-American Planning Council (CPC) hosted its annual Queens Special Needs Summer Picnic today, bringing together over 300 staff and special-needs families for a fun-filled day of food, performances, and meaningful connections at the Queens Botanical Garden. The event also unveiled a survey designed to provide a comprehensive understanding of the challenges faced by individuals living with developmental disabilities and their caregivers, with a specific focus on immigrant families residing in New York City, Long Island, and Westchester County.
This anonymous survey was developed by the Chinese-American Planning Council Families Advocating for Individual Rights (CPC FAIR), a cohort of parent leaders who are dedicated to amplifying the voices of Asian Americans and Pacific Islanders with developmental disabilities. The survey is accessible here: https://corexmsnb4ywlc34r75b.sjc1.qualtrics.com/jfe/form/SV_dnilQ8AGhlKyti6
"The survey findings will be instrumental in identifying barriers to accessing essential services and support. It allows us to elevate the quality of life for these families through tailored solutions that cater to the unique needs of our community," said Jacqueline Fan, CPC Program Director of Queens Special Needs.
CPC Queens Special Needs program provides a wide range of services, including family support, respite care, Medicaid service coordination, and individual residential alternatives. The picnic serves as a key social event where special needs participants and families come together to foster meaningful connections within their community and become informed about the resources available to them.
"The NY DDPC has been proud to collaborate with the Chinese-American Planning Council over the last few years on projects ranging from COVID-response and advocacy to employment and the improvement of disability service access. They have been an excellent partner with the capacity to deliver culturally and linguistically competent programming to ensure DDPC programs reach the diversity of NYS," said Vicky Hiffa, Acting Executive Director, New York State Developmental Disabilities Planning Council (DDPC).
"With summer in full swing, it's the perfect time to get outside with friends and enjoy the beauty of Flushing's flagship Queens Botanical Garden. Many thanks to CPC for going above and beyond to organize today's activities and making sure all individuals in our community with developmental disabilities and their families get a chance to enjoy the dog days of the summer season with this fun-filled Summer Picnic," said New York State Senator John Liu.
"Since its founding in 1965, CPC has had great success in addressing the needs of underserved people, including individuals with developmental disabilities and their families," said Queens Borough President Donovan Richards Jr. "CPC's Queens Special Needs 2023 Summer Picnic is a great opportunity to celebrate that success and to enable members of the developmentally disabled community to have fun in a supportive and caring setting. I commend the CPC for its outstanding work and hope everyone in attendance at its Queens Special Needs 2023 Summer Picnic has a wonderful time."
"The annual Queens Special Needs Summer picnic is just another example of how the Chinese-American Planning Council (CPC) is dedicated to serving every member of our diverse community, no matter the challenges or level of commitment involved," said Councilmember Sandra Ung. "The Special Needs Program at CPC doesn't just serve individuals with developmental disabilities, but is also a critical support structure for their loved ones and caregivers. This annual picnic is an excellent way to celebrate that work while also enjoying a fun-filled day at Queens Botanical Garden for their clients, their families, and the hardworking staff of CPC."
The event's success was made possible by the continued support and generosity of our partners and sponsors, including CJ Foods, Greater Hudson Financial, HealthFirst, Meals for Unity, and Royal Care.
"Today's event is very special to us because we get to enjoy the day with these children and young adults with special needs. These are amazing families that go through so much hardship for the welfare of their loved ones. They need all the support everyone can give, and we enjoy providing financial advice and guidance to help them. CPC has such a wonderful Special Needs program and we have always enjoyed supporting the meaningful work they do to serve our community," said Derek Chan, President of Greater Hudson Financial.
"HealthFirst is very proud to support the heartwarming day of joy and inclusivity at Queens Special Needs Picnic Event! We join with CPC create an environment where every child can thrive and have a blast. This event is all about celebrating the uniqueness of each child. The event will make everyone feel supported and cherished throughout the picnic. Let's come together to make lasting memories, forge new friendships, and spread smiles across the faces of these extraordinary children," said William Wang, Assistant Vice President of Asian Market Development of HealthFirst.
###
About the Chinese-American Planning Council (CPC):
Chinese-American Planning Council (CPC) is a social services organization that creates positive social change. Founded in 1965, CPC is the nation's largest Asian American social services organization and aims to promote the social and economic empowerment of Chinese American, immigrant, and low-income communities of New York City. CPC is the trusted partner to individuals and families striving to achieve goals in their education, family, community, and career.
關於華人策劃協會 (華策會):
華人策劃協會(簡稱"華策會")是一個致力於創造正向社會變革的社會服務機構。華策會成立於1965年,是美國最大的亞裔美國人社會服務機構,旨在促進紐約市華裔美國人,移民,及低收入社區的社會權益和經濟賦權。華策會是為實現其教育,家庭,社區及職業目標而努力的個人和家庭可信賴的機構。
Press Coverage: Sing Tao Daily, China Press, World Journal