Wayne Ho is Named in City and State's 2023 Power of Diversity: Asian 100
Main Content
Wayne Ho is Named in City and State's 2023 Power of Diversity: Asian 100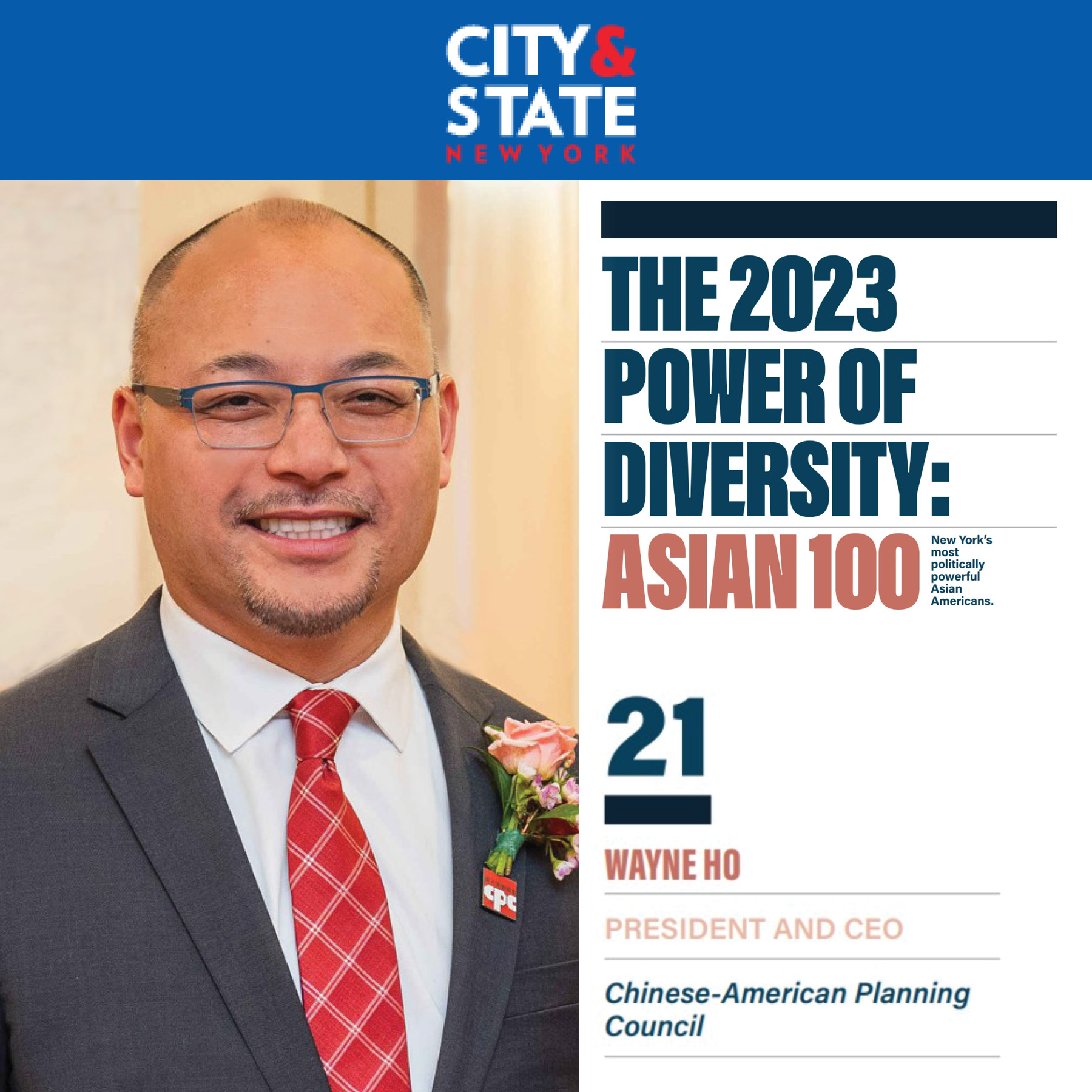 CPC President and CEO Wayne Ho was named as #21 to City & State's Power of Diversity: Asian 100. The list features Asian leaders who have made significant contributions to the Asian community in New York and have played a crucial role in amplifying the voices of Asian Americans.
Read the article and see the full list of the 2023 Power of Diversity: Asian 100.
From the article:
Wayne Ho is the longtime leader of the Chinese-American Planning Council, a nonprofit serving thousands of low-income Asian families in New York City. Earlier this year, the organization opened applications for the Promise NYC initiative, which provides child care assistance to undocumented families in Queens who are ineligible for federal subsidies. The group celebrated its new NY Chinatown Older Adult Center, where elderly residents can access community meals, educational and recreational activities, and program assistance services.