Congratulations to Mary Cheng on Winning the 2023 PASEsetter Award
Main Content
Congratulations to Mary Cheng on Winning the 2023 PASEsetter Award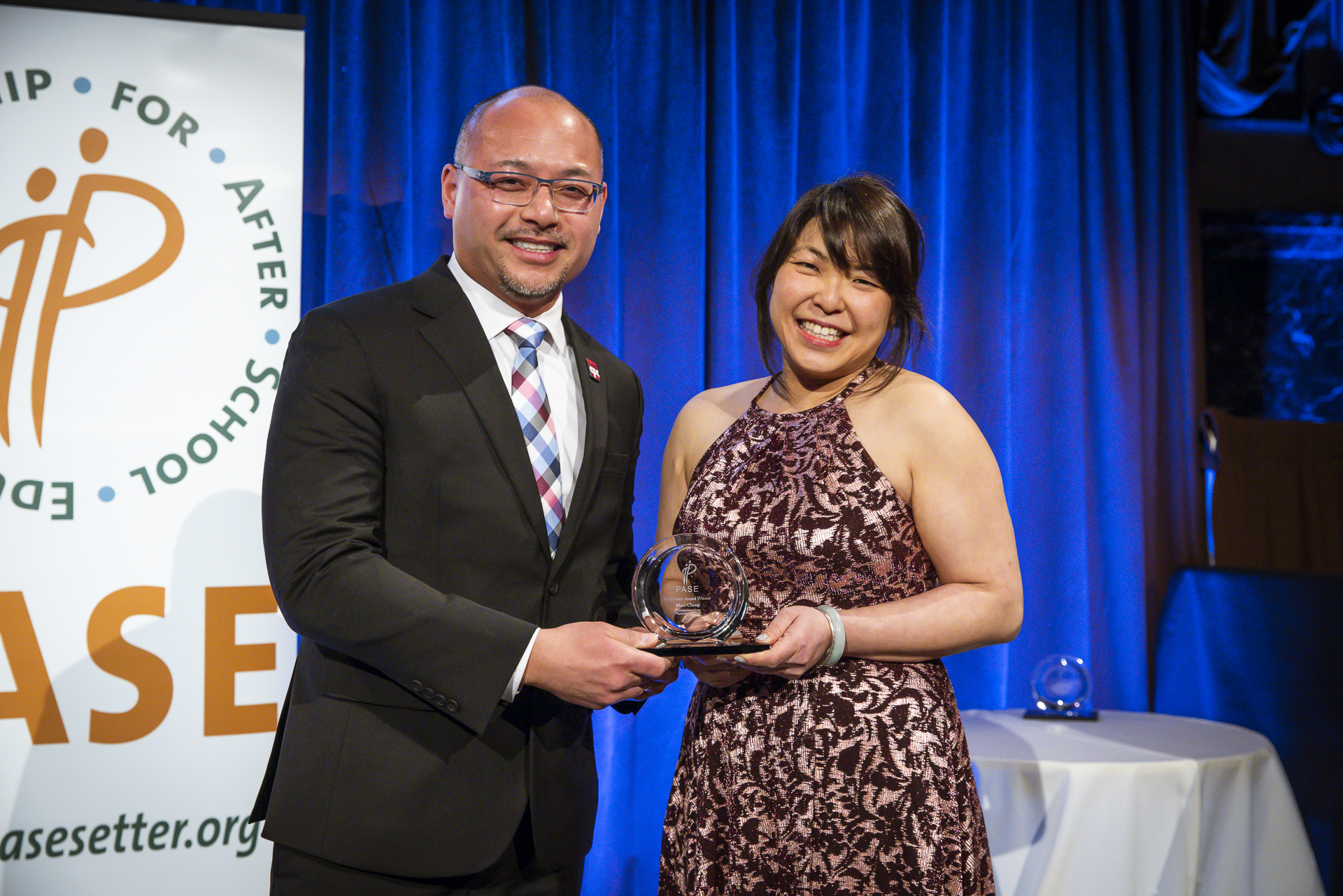 On February 28th, CPC celebrated with Mary Cheng, Director of Childhood Development Services, for her outstanding achievement as one of the five Partnership for After School Education (PASE)'s award winners at the 2023 PASEsetter Awards Benefit. This award recognizes afterschool educators whose commitment, energy, and creativity have made an indelible impact on the children and youth of New York City.
Mary oversees CPC's early childhood and school age child care centers, which serve over 1,000 children. Her dedication and commitment to after-school and youth-development programs have made a significant impact on the field.
"This recognition is truly a statement to all the CDS staff who day in and day out make a difference for all the families and children we serve," said Mary Cheng, Director of Childhood Development Services.
CPC now has five PASEsetter Award winners, including Lois Lee, Director of CPC Queens Early Childhood Center; Don Kao, Director of Project Reach; Amy Latorres, Director of Education and Career Services; Mitch Wu, Director of CPC Queens Community Services; and Mary Cheng.
Congratulations to all the winners on their achievements!