Seniors of CPC Hong Ning Housing Visit the New York Botanical Garden
Main Content
Seniors of CPC Hong Ning Housing Visit the New York Botanical Garden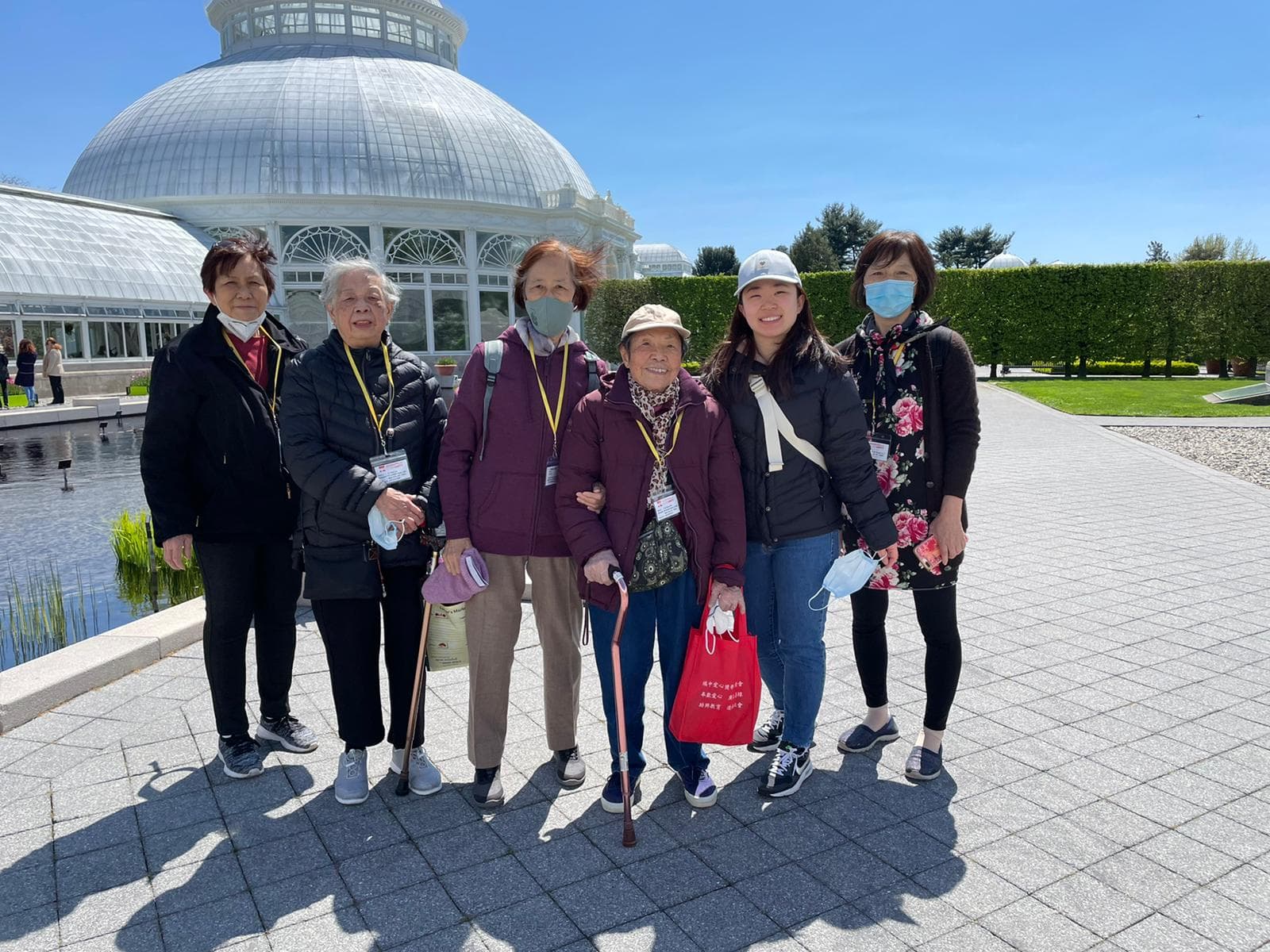 On Thursday, April 28, 2022, the CPC Wellness Program at Hong Ning Housing took seniors and their homecare attendants on a field trip to the New York Botanical Garden (NYBG) to see the orchard show. Residents got to witness Jeff Leatham's kaleidoscope and tunnel of lights, where we saw orchards in every shape, color, and size.

Participants were inspired and captivated by the orchards exhibit. Ms. Wang said, "You see orchards at a flower shop, but to see the whole collection is a first time for me. I enjoyed walking through the tunnel with different colors surrounding me." Senior Lau mentioned that the last time she went to NYBG was more than twenty years ago so attending the trip this time brought her some nostalgia.

The goal for this trip was to have seniors explore the outside of their borough, see an exhibit, explore the outdoors, and bond with each other. Thank you to the staff and interns for chaperoning the trip, ensuring everyone had a great time, and returning safely.