CPC Rally with Workers for Excluded Workers Fund Expansion
Main Content
CPC Rally with Workers for Excluded Workers Fund Expansion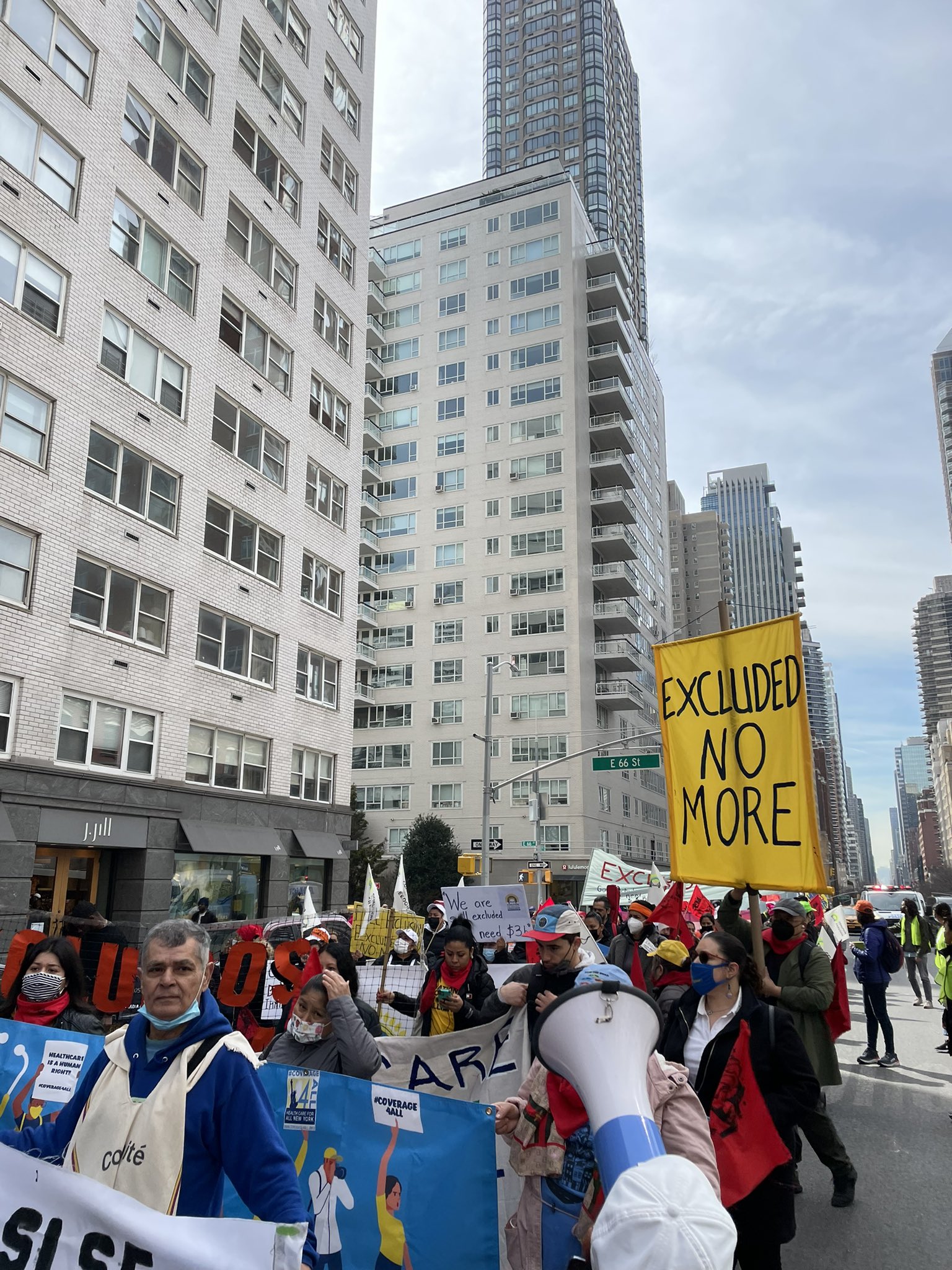 CPC staff have been hard at work enrolling community members in the Excluded Workers Fund, but the State's funding ran out before everyone who needed it could apply. On March 15th, we marched with workers of all kinds calling for a permanent fund. #ExcludedNoMore
The Excluded Workers Fund (EWF) provides financial help to New Yorkers who lost income during the COVID-19 pandemic and were left out of various federal relief programs, including unemployment and pandemic benefits.
In 2022, we are advocating to:
Add $3 billion to the fund which will make it easier for all workers who could be eligible for the fund to have access to it.
Create a permanent Excluded Worker Unemployment Program that will provide compensation to workers who lost a job or income and are otherwise ineligible for unemployment insurance. This includes undocumented workers, people paid in cash, and self-employed workers in low-wage industries.
Pass Street Vendor Legalization (S1175A / A5081A), which will lift the cap on street vendor permits and transition business oversight to a civilian agency, allowing vendors to obtain permits to operate their business legally.
Pass the EmPIRE Worker Protection Act which will raise millions in annual revenue for the state's Department of Labor and help New Yorkers combat wage theft and other labor violations by letting whistleblowers file claims on behalf of the state against an employer for violating labor laws.
Pass One Fair Wage legislation (S808 / A2244) would replace the subminimum wage in New York with a minimum living wage for all workers.
Pass Coverage for All (A880 / S1572) which will provide quality, affordable health insurance for undocumentd New Yorkers who are excluded.