CPC Featured on NY1 Speaking on Home Care
Main Content
CPC Featured on NY1 Speaking on Home Care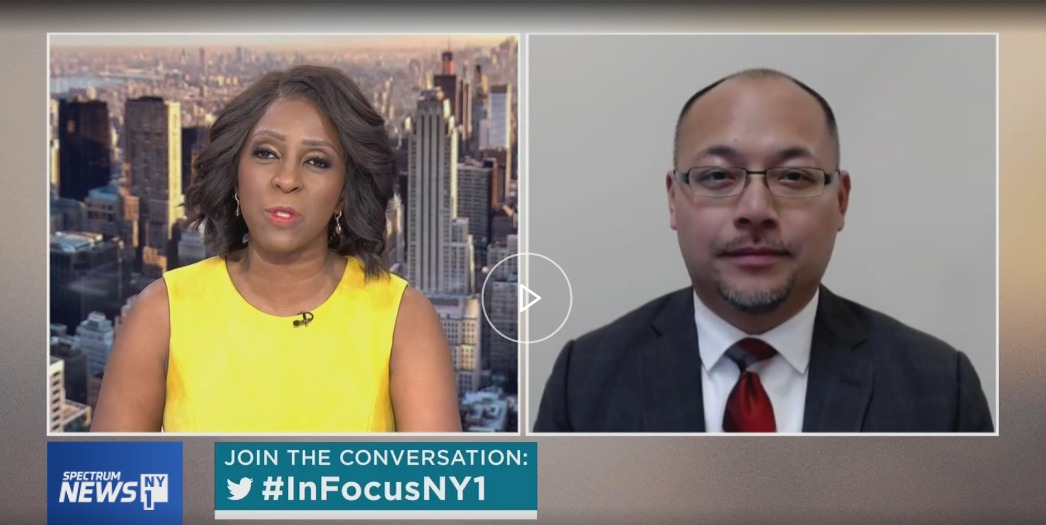 CPC President and CEO Wayne Ho was a guest on NY1's "In Focus with Cheryl Wills" and discussed the growing needs of Asian American seniors due to the pandemic, the rise of anti-Asian hate, and the need for the State to pass the Fair Pay for Home Care Act and end 24-hour home care shifts.
With New York state having the nation's fourth oldest population, Ho discusses some of the biggest challenges home care agencies face amid the pandemic and what needs to be done to get more workers to consider a career in-home care.
"Home care is a critical service to New York. The Asian American senior population is actually the fastest growing segment of any demographic in NYC, and we need to make sure that they can age with dignity and safety in their own homes -- one way to do that is by having home care. Home care workers were essential before the pandemic and during the pandemic. They were risking their own health and their families' health in order to go into the homes of seniors or people with disabilities to make sure that they were getting their needs met throughout the pandemic, and right now we are fighting for two key bills. One is called the Fair Pay for Home Care Act where home care workers would get paid 150% of minimum wage. The second one is with 24 hour cases, where one home care worker is at the home of a patient for 24 hours but laws dictate that this individual will only get paid 13 hours. We want to see this bill change so that 24 hour cases end and we have two 12 hour split shifts. It's better for the workers and it's better for the patients..."