CPC Hong Ning Residents Receive Booster Vaccine Dose
Main Content
CPC Hong Ning Residents Receive Booster Vaccine Dose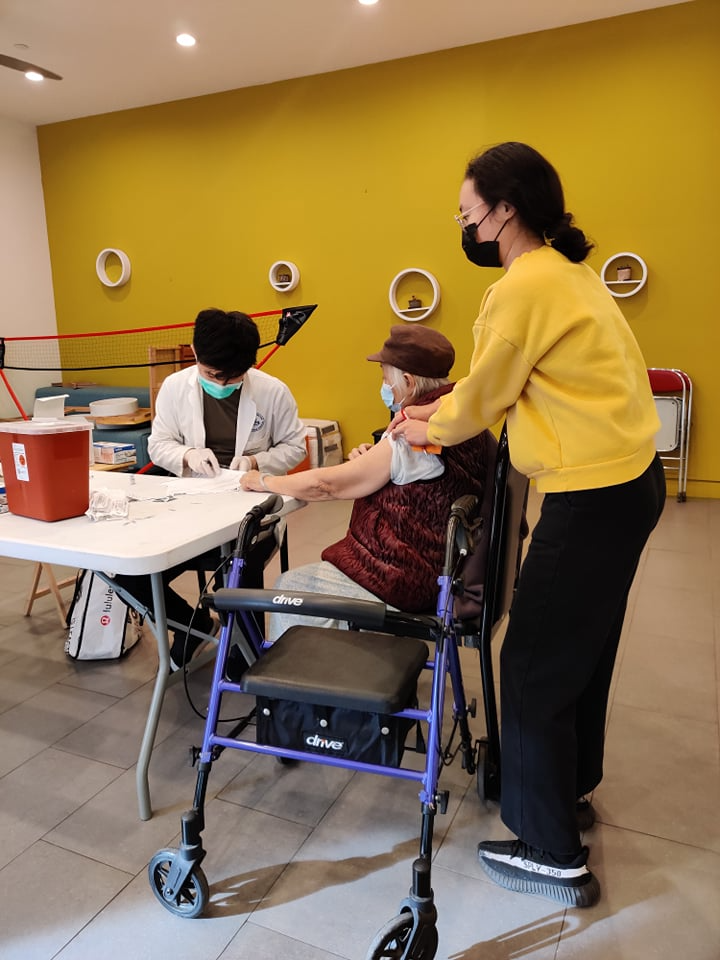 On December 2nd, more than 130 residents of Hong Ning Housing for the Elderly received their booster vaccine. The vaccine, screening, and observation was provided on site so residents did not have to travel.
Volunteers Jenny Zheng and Joey Chan pre-screened community members by using the CDC Pre-vaccination Checklist for the COVID vaccine booster. If residents had any questions or concerns about the booster, then they would relay the message to the pharmacists. After community members received the COVID booster vaccine, they were placed in the observation area for 15 minutes to rest and monitored for any severe allergic reactions. Staff and pharmacists reassured seniors that they would feel pain and swelling around the arm area, as well as feeling tiredness, headache, chills, slight fever and muscle pain which were normal side effects.
We would like to thank Mannings-Confucius Pharmacy & Surgical Supplies, Ernie Ng, David Chen and Yao Guan for getting community members vaccinated and protected from COVID-19. Thank you to staff for planning, organizing and executing a smooth event, as well as our volunteers/ intern Jenny Zheng, Joey Chan and Elsa Huang for their hands on support and enthusiasm. Thanks to TUC Management for supporting operations in the building.
Getting the COVID vaccine booster means more people are protected from COVID-19, build immunity, and prevent severe disease. Data and research have shown that getting the COVID vaccine booster will decrease the chances of COVID-19 infections. The COVID vaccine booster has now expanded for individuals 18 and older and 6 months after completion of dose 2 of the vaccination series. Go out and get vaccinated!