CPC's Resource Navigators and NYC Test & Trace Corps Reach 1 Million Contacts
Main Content
CPC's Resource Navigators and NYC Test & Trace Corps Reach 1 Million Contacts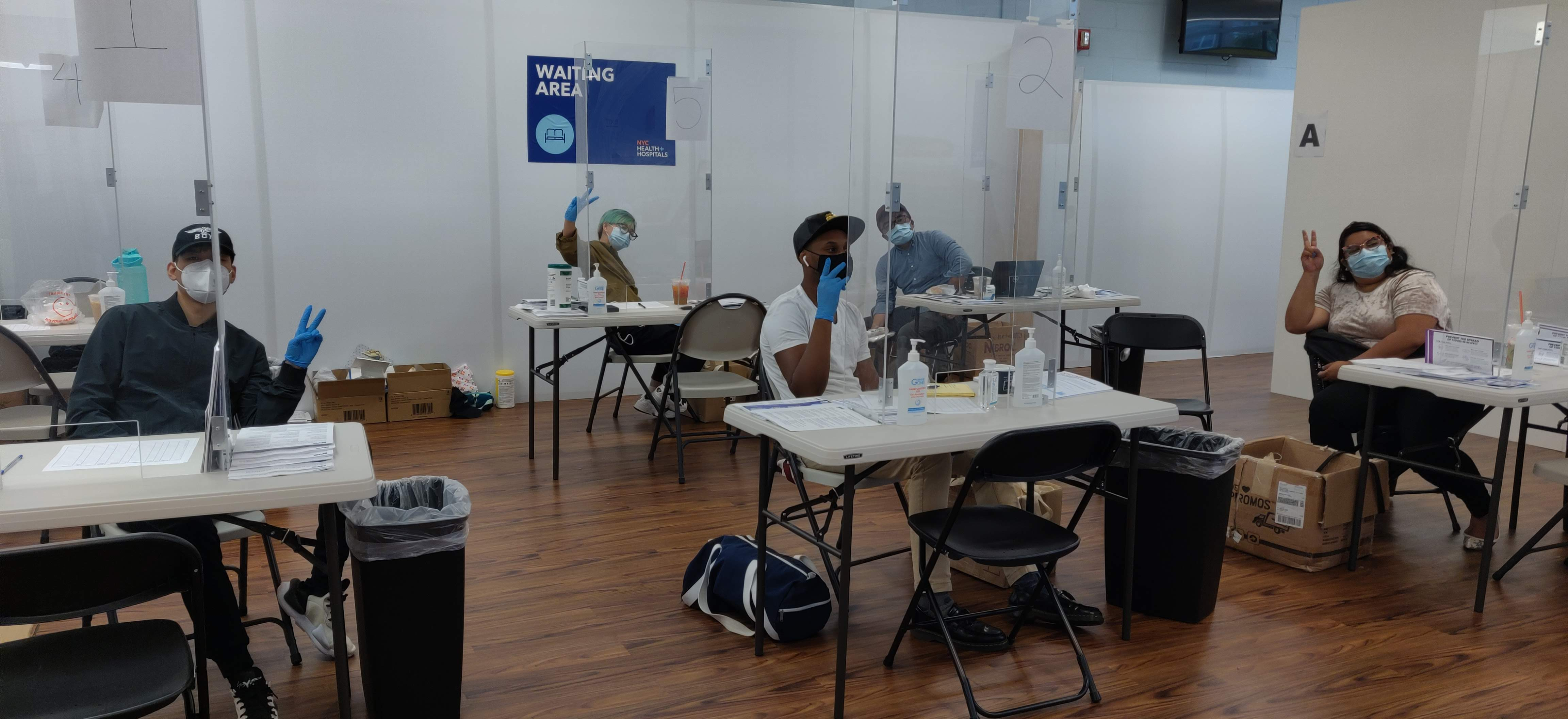 CPC congratulates our partners in COVID-19 rapid response, NYC Test & Trace Corps, for reaching the milestone of reaching over one million close contacts through the program. CPC Chief Program Officer Edgar Pereira was quoted in the press release from NYC Health + Hospitals.
"From the start of the pandemic onwards, CPC has provided New Yorkers with invaluable resources to get them through these uncertain times," said Edgar Pereira, Chief Program Officer for the Chinese-American Planning Council. "CPC has helped thousands of New Yorkers who have to self-quarantine with health referrals, food and supply deliveries, and social services. We also work to help New Yorkers who have been affected by the pandemic's economic impacts. Through cash assistance grants and food pantry services, CPC has ensured that New York's most vulnerable community members are not forgotten."
Read the full press release here.
CPC's Resource Navigator program is helping the community through the pandemic. Our team is working hand-in-hand with the NYC Test and Trace Corps to provide assistance if a person has been exposed or tests positive for the virus. Our team has also been in the field at testing sites. The resources offered to all, regardless of test result, consist of free NYC services such as GetFood NYC, Grab N Go food pick up locations, the COVID-19 hotline and the NYCWell hotline. Our Navigators also work directly with nurses and physicians to interpret for community members.
Resource Navigators is funded by the Mayor's Office of Housing Recovery Operations.

Go to NYC.Gov/COVIDTest or text "COVID TEST" to 855-48 to find a testing site near you.