Open Door Celebrates the Year of the Senior
Main Content
Open Door Celebrates the Year of the Senior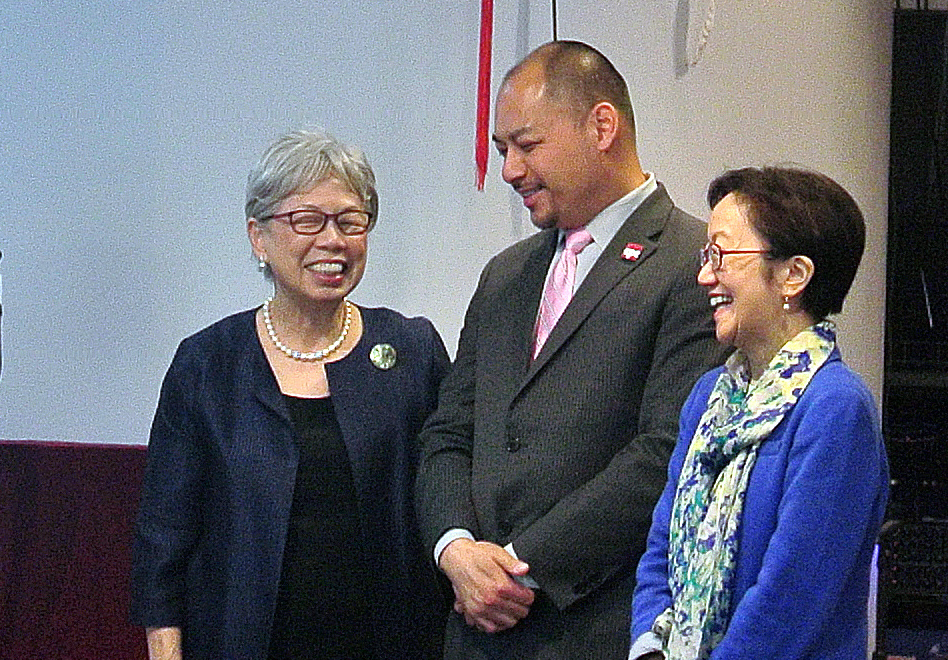 On Wednesday, June 28, 2017, New York City Council Member Margaret S. Chin held an event at CPC's Open Door Senior Center to celebrate increased city funding for senior services. As Chair of the Aging Committee, Council Member Chin worked with advocates and providers like CPC for "The Year of the Senior." The Mayor and City Council baselined an additional $22.89 million in funding in the City's Fiscal Year 2018 budget, of which $10 million is dedicated to enhance meals and services for senior centers.
Po-Ling Ng, Associate Executive Director and Director of Senior Services of CPC, hosted the event which was attended by over 300 seniors. Ms. Ng declared, "For us, it is always the Year of the Senior! We are thankful for the help that the city is providing to help our centers provide the best services to our community."
Council Member Chin spoke with passion about her fight to bring funding to senior centers in Chinatown. As the Council Member representing District 1, where Open Door is located, Chin said, "Because of the tireless efforts of aging advocates, my Council colleagues and I were able to succeed in our fight to adequately fund senior centers, ensure seniors do not have to be on waitlists, and support those making sacrifices to care for their loved ones. This compassionate budget will allow older New Yorkers to age with the respect and dignity they deserve."
Wayne Ho, President & CEO of CPC; Virginia Kee, Board Member and Founder of CPC; and Allen Cohen, former Executive Director of CPC, also spoke to the collected Open Door seniors. Mr. Ho said, "The Chinese-American Planning Council would like to thank Council Member Chin for championing seniors and leading the Year of the Senior. Asian American seniors have one of the highest poverty rates of any population in New York City, so Open Door will have increased resources to provide culturally and linguistically appropriate services, helping to ensure that seniors can age and remain engaged in their communities."