CPC Leadership Council and FeedForward Provide Groceries to Seniors at Hong Ning Housing
Main Content
CPC Leadership Council and FeedForward Provide Groceries to Seniors at Hong Ning Housing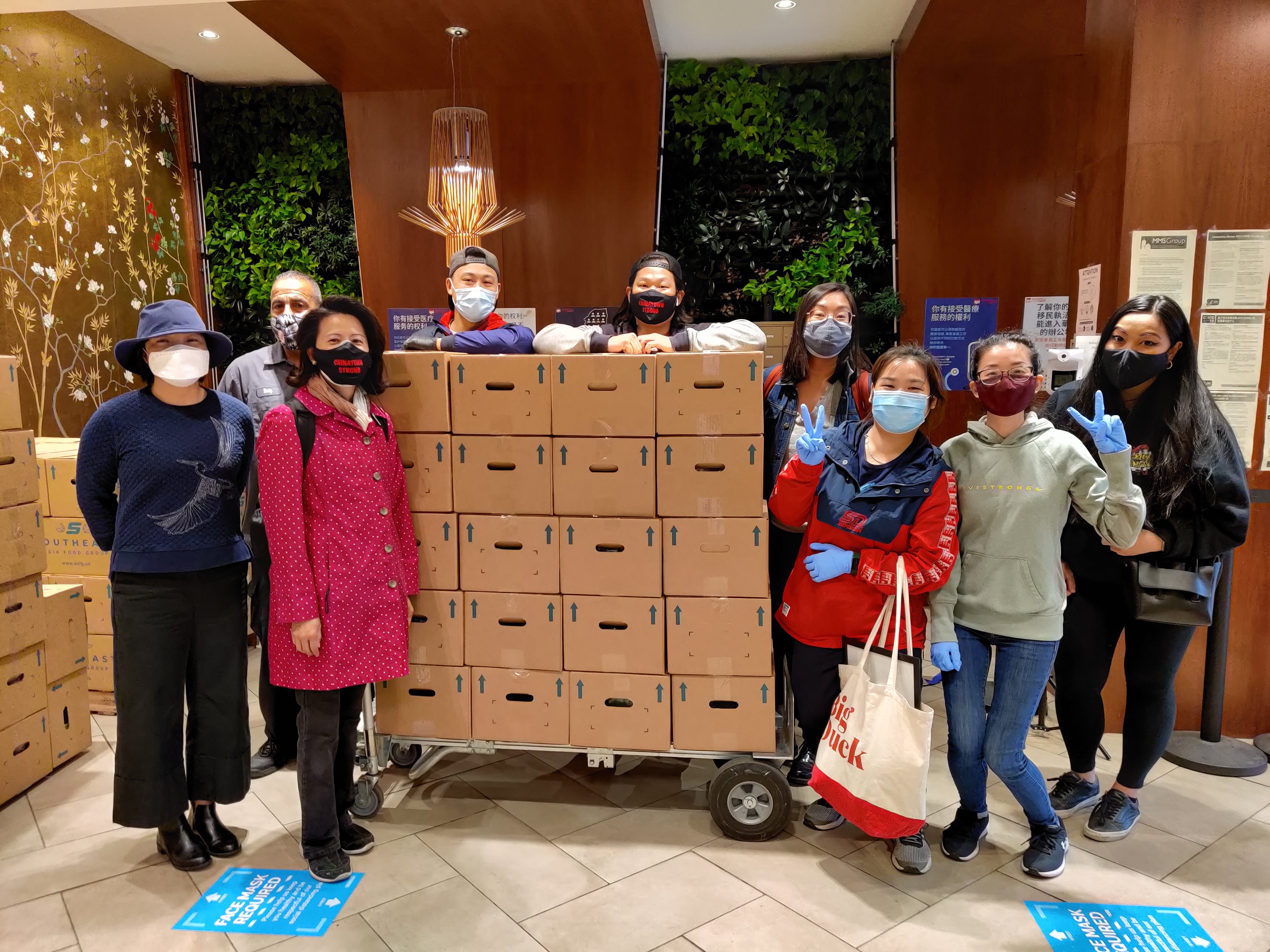 The residents at Hong Ning Housing received 160 culturally appropriate grocery boxes each Friday between the weeks of April 16 – 23. The deliveries were distributed by Feed Forward, the Chinatown Strong Initiative, and the CPC Leadership Council, and were made possible by the generosity of Yao King (Founder and CIO of YK Asset Management).
Yao has been a tireless sponsor and advocate of the Asian community. He has been looking for opportunities to support the community in response to the rise of anti-Asian violence across the US, and specifically in New York. Yao partnered with Wesley J. Lai, Vice Chair of the CPC Leadership Council, and identify ways to help the elderly during the pandemic, especially with the recent increase in violence towards elderly Asians, by providing food deliveries that were culturally catered to the Asian community. Above all else, they aimed to strengthen the communities heavily impacted by COVID. Yao and Wesley also partnered with Winston Chiu, founder of FeedForward, who started an initiative to fight food insecurity in communities impacted by COVID. Together, they worked with Priscilla Fok, CPC Resident Wellness Coordinator at Hong Ning Housing for the Elderly, to launch this grassroots delivery pilot for the seniors. Every produce box was filled with culturally sensitive fresh ingredients catered to Asian taste buds, including salmon, choy sum (Chinese leafy green vegetable), tofu, ginger, scallions, herbal tea, rice, and much more.
Special thank you to Yao King for supporting this important initiative, Wesley J. Lai and Winston Chiu for leading the operations and distribution, and to all the staff and volunteers for their time and energy. Additional appreciation to Kim To (CPC Chief Development Officer), Mabel Long (CPC Director of Donor Engagement and Special Events), Priscilla Fok (CPC Resident Wellness Coordinator), Ricardo Velez (Hong Ning Staff), Jenny Low (Volunteer), Eric Zhan (Volunteer), and Flora Leung (Volunteer).