Mentorship and Money: CPC Project Gateway Empowers Students Through College Connections and FAFSA Support
Main Content
Mentorship and Money: CPC Project Gateway Empowers Students Through College Connections and FAFSA Support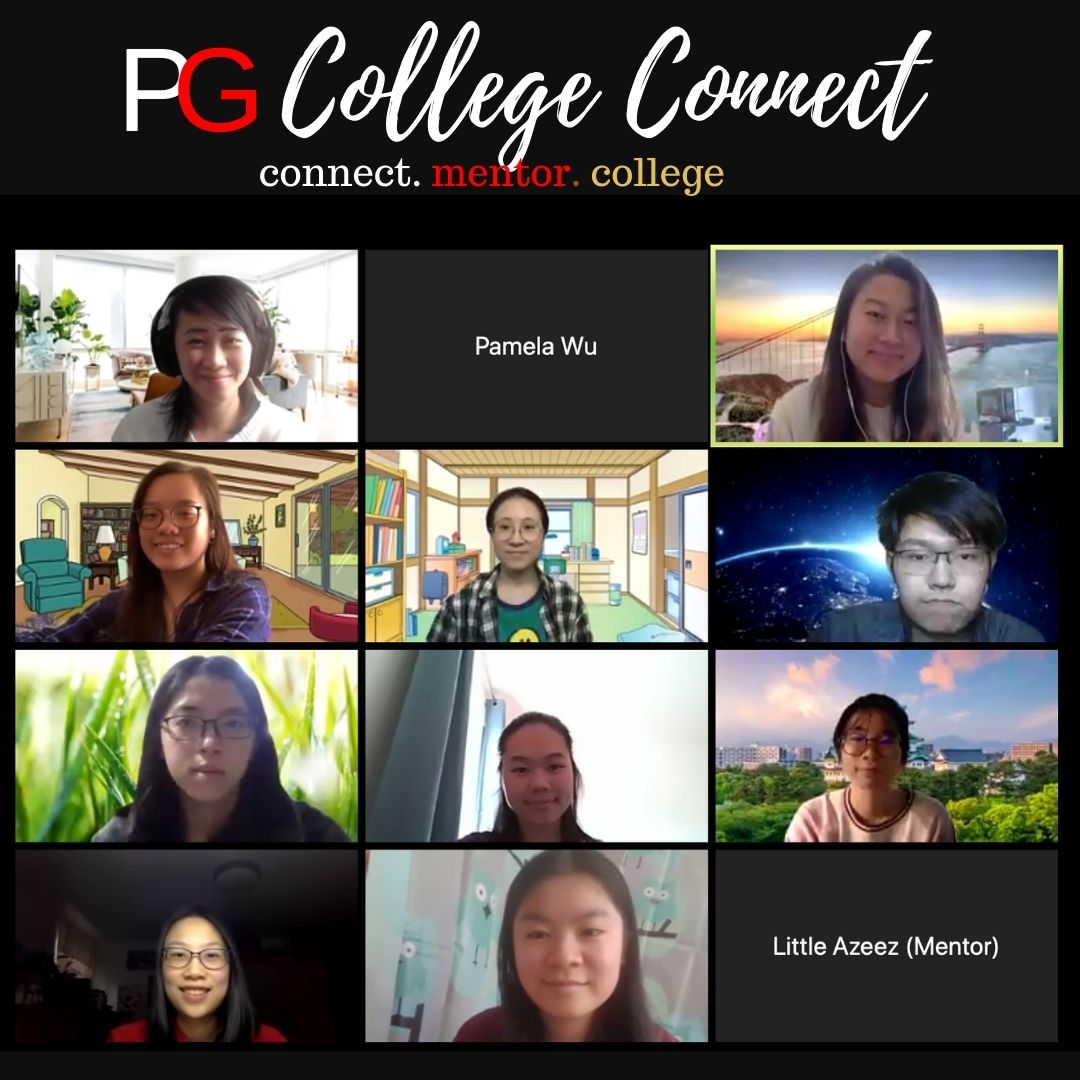 CPC Project Gateway, our in-house college counseling and support center, is operating mentoring programs, bilingual FAFSA workshops, and networking events to help our young people stay connected. Learn more about these how Gateway is supporting students below.
1) Empowering Students Through Mentorship/Networking Events
CPC Project Gateway collaborates with Eva Lee, CPC Leadership Council member and Market Director at JP Morgan Chase to provide networking opportunities for high school and college community members. Volunteer professionals provided one-on-one and group mentoring sessions to discuss and practice career skills such as making a pitch and mapping out college and career goals.
On October 22nd ,2020, Project Gateway hosted a College + Career Journey session to provide students with the opportunity to gain advice on how to maximize their college experience in preparation for career aspirations. Undergraduate college students were paired off one-on-one with a volunteer mentor to discuss how to take advantage of their resources on campus such as student organizations, work-study, career centers and tutoring centers whiling using college as an opportunity to explore career interest and build a network. Community members felt the opportunity to hear professional advice, and share experiences and challenges were helpful in broadening their outlook of the workforce.
On November 19th, Project Gateway hosted a "Make the Pitch" session to provide high school and college students with the opportunity to practice elevator pitches for college interviews, internship interviews and even project proposals. Community members were paired off with a volunteer mentor and had the opportunity to practice their pitches while gaining resourceful feedback on how to improve or address their pitches to a specific audience. In addition to sharing their pitches, students were able to discuss career goals with volunteer mentors and learn how the perfect pitch can impact job performances!

2) Project Gateway College Connect – A Virtual Mentorship for First-Year College Students
CPC Project Gateway held its second mentorship program for first-year college students virtually through PG: College Connect! For Fall 2020, ten (10) first-year college students were matched and paired off one-on-one with an upperclassman to provide academic and moral support through virtual engagements, one-on-one mentorship sessions and monthly discussion points. Mentors were able to share tips on how to navigate college for first year and addressing common 1st-year questions – joining clubs, building strong study habits, choosing college majors and most important, balancing stress.
Through this semester long program, mentors and mentees met on at least once a month through our Discord platform or through virtual video call sessions on zoom or skype. CPC Project Gateway provided monthly discussion points and challenges to discuss. Topics include time management, goal setting, and self-care. Virtual activities such as networking workshops, virtual debates and game nights were prepared to provide mentors and mentees opportunity to get to know each other and discuss ways to maximize college students.
On December 28th, Project Gateway closed the event with a holiday celebration in which mentors and mentees were able to shared what they learned through their semester long mentorship program as well as engage in a few team building games. The event became a heart-felt session as mentees and mentors shared the challenges with remote learning and how the pandemic impacted college students across the board. Mentors and mentees shared how their partners not only provided valuable life lessons but also provided emotional support through challenging times that many students faced.
3) Project Gateway Presents Bilingual FAFSA Workshop for Fort Hamilton High School
CPC Project Gateway collaborated with CPC Leadership Council members to present two bilingual FAFSA workshop session for Fort Hamilton High School parents and students in the month of January. On January 8th, 2021, Jian Liu, Education Committee Chair at CPC Leadership Council co-facilitated a Mandarin FAFSA workshop and on January 11th, 2021, January Andrew, CPC Leadership Council member, co-facilitated Cantonese with the support of our Higher Education Counselor, Jay Li. Both workshops geared towards explaining the breakdown of financial aid to community members and provided a walkthrough on how to complete the financial aid application.
High school students alike are challenged with navigating college applications and submitting FAFSA with the lack of in-person support as virtual learning have made it difficult for students to reach out to their guidance counselors or faculty members. With the support of Project Gateway facilitating bilingual workshops, families have the opportunity to support their child's application process despite language barriers.

See more about CPC Project Gateway here. If you are a student and want to learn how to get college help, contact us at ProjectGateway@cpc-nyc.org.