CPC Brooklyn Community Services Delivers 250 Care Packages to Community Members
Main Content
CPC Brooklyn Community Services Delivers 250 Care Packages to Community Members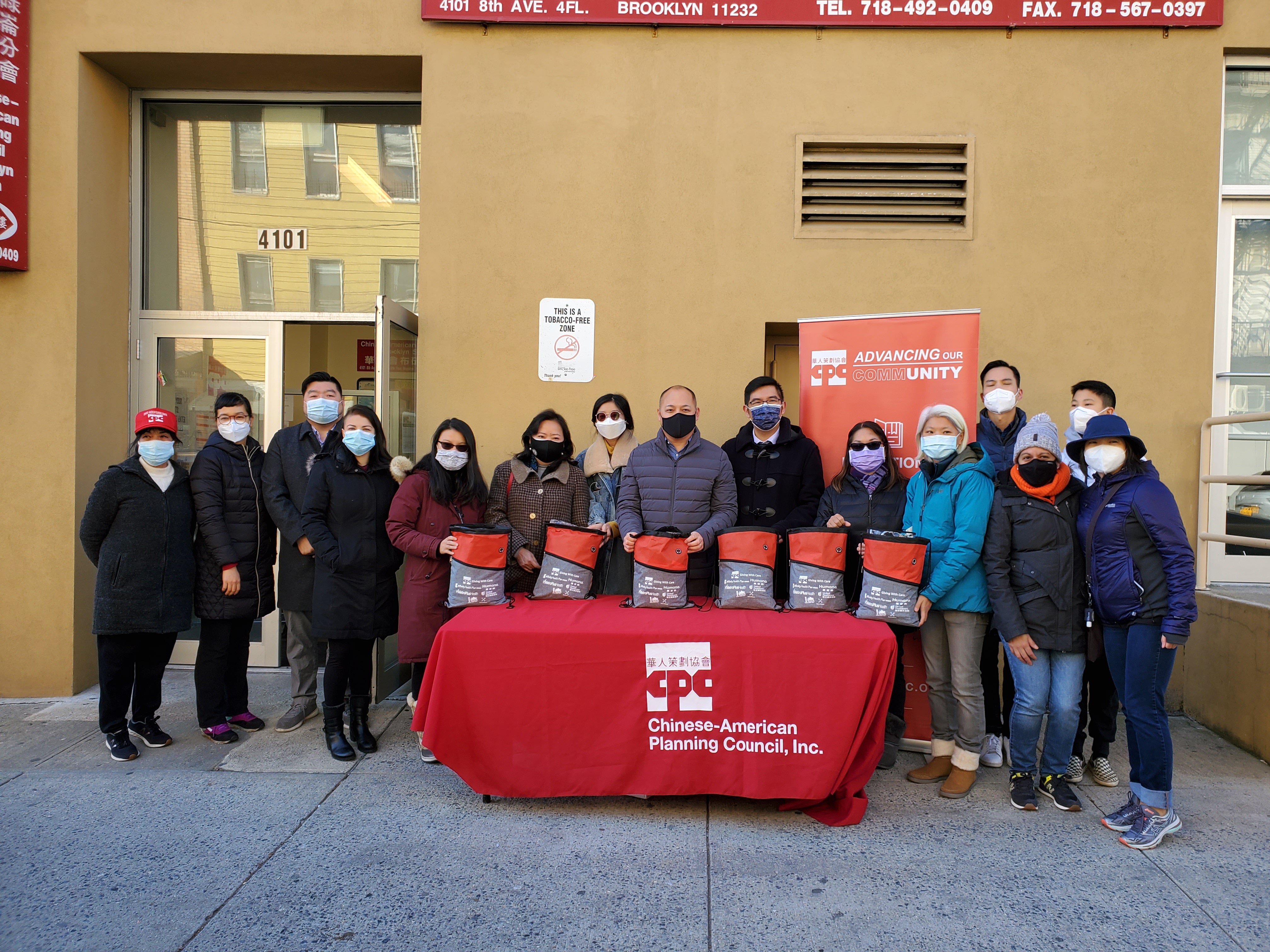 On January 19th, CPC Brooklyn Community Services partnered with supporters to deliver 250 care packages to the door steps of older adults and special needs community members. The pandemic has been devastating to many of our immigrant community members. It is more important than ever to reach out and support our neighbors during this unprecedented time.
CARE PACKAGES included the following;
Winter Gear (scarves, gloves, blankets)
PPEs (KN95 masks, hand sanitizers, face-shields),
Herbal tea,
Red pockets as we prepare for Lunar New Year
Calendars and much more
We want to thank our legislative partners for supporting this event. AM Peter Abbate, State Senator Andrew Gounardes, Brooklyn Borough President Eric Adams, Council Member Carlos Menchaca and, Council Member Justin Brannan.
Shout out to our sponsors and donors who made this event possible: Humana, UnitedHealthcare, Affinity Health Plan, Brooklyn Food & Beverage, MetroPlus Health, Heart of Dinner, Investors Bank, Parent Child Relationship Association, and Wellcare.
Special thanks to all the volunteers, board members, and staff who took the time to deliver care packages to community members and send out warm wishes.