President & CEO Wayne Ho Joins Panel Discussion on Meeting Needs of Older Adults
Main Content
President & CEO Wayne Ho Joins Panel Discussion on Meeting Needs of Older Adults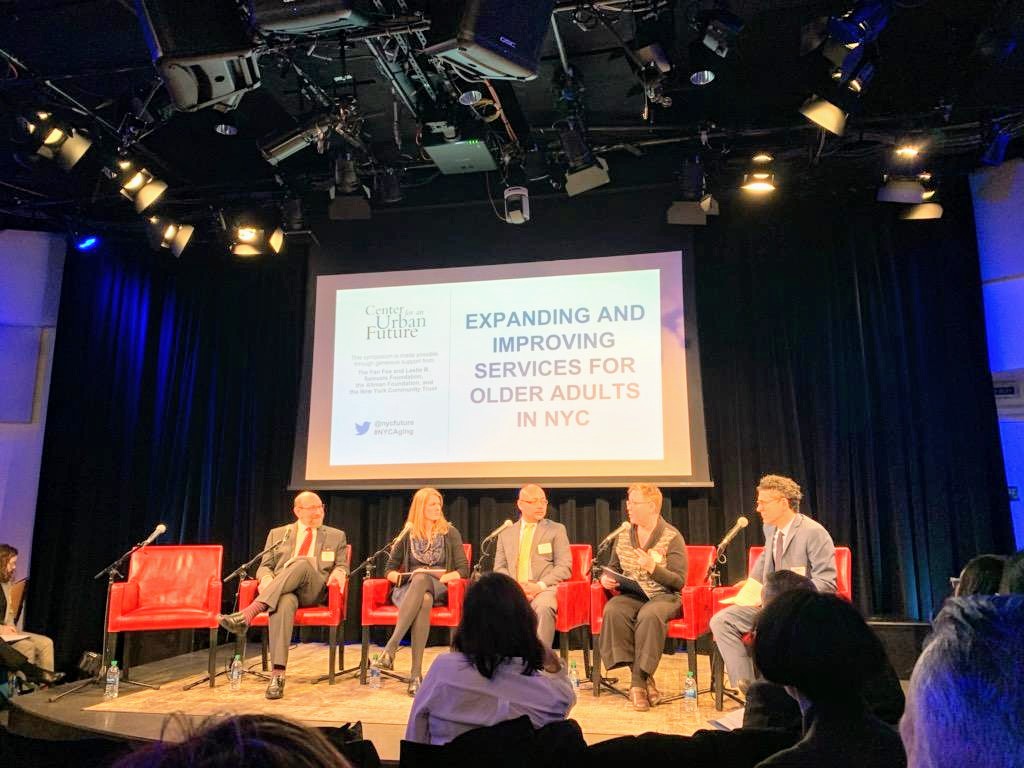 CPC President and CEO Wayne Ho joined leaders of the senior services field for a panel discussion hosted by the Center for an Urban Future on January 13th. Remarks from Wayne noted the need for more job training programs, economic security programs, and language programs to support the growing number of older adults with needs that aren't being met today. The event was held at The Greene Space and keynote remarks were delivered by NYC Comptroller Scott Stringer.
The discussion focused on what should be done to bolster the ecosystem of services for older New Yorkers in communities citywide and marked the release of the Center of an Urban Future's report, A Blueprint for Expanding & Improving Older Adult Services in NYC.
Allison Nickerson, Executive Director on LiveOn NY, David Sorkin, Executive Director of JCC of Staten Island, and Melissa Aase of University Settlement participated in the panel. A second panel discussion focused on a response from city policymakers and included Adrienne E. Adams, City Council Member, Michael Bosnick, Deputy Commissioner at the NYC Department for the Aging, Margaret S. Chin, City Council Member and Chair of Committee on Aging, and Lorelei Salas, Commissioner of NYC Department of Consumer Affairs.